Hamid Seyed Khabbaz (H.)
Hamid joined the Circular Plastics Group in April 2022 as a PhD candidate. His research focus is on understanding melt-to-solid transitions in cross-contaminated polypropylene mixtures. He aims to improve the mechanical recyclability of polypropylene by understanding the flow-induced structural transitions that influence the crystallization and phase-separation behavior of its cross-contaminated mixtures.
Polymer Rheology
Polymer Processing
Polymer Crystallization
Microstructure-property Relationships
Hamid obtained his BSc and MSc degrees in Polymer Engineering from SRBIAU and Amirkabir University of Technology.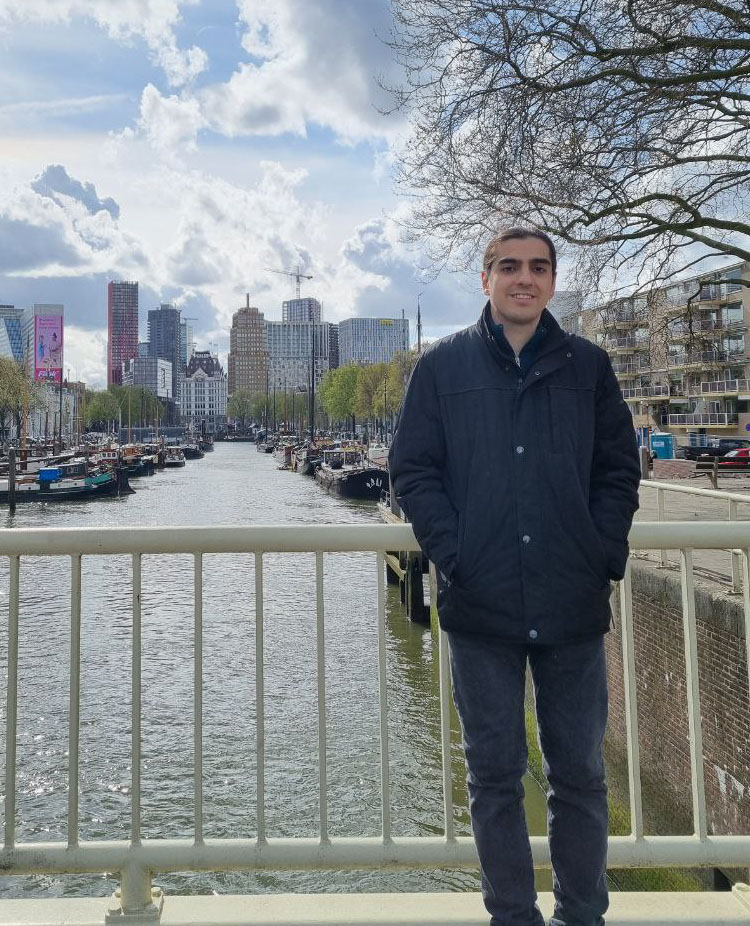 Hamid Seyed Khabbaz (H.)
Circular Chemical Engineering
Faculty of Science and Engineering