Studium Generale | Lecture & Film
Vertigo & The Male Gaze
Vertigo is not only one of Alfred Hitchcock's greatest masterpieces, but also one of the most celebrated movie classics. And it's not hard to see why, as this story about a man who chooses fiction over reality can be interpreted as an ode to cinema itself. But in a new collection of essays called Pose – Over hoe we kijken en wie we spelen, writer and film journalist Basje Boer shows a different perspective on Vertigo, in which a man glorifies a woman to the point where she's no longer even human. And Vertigo certainly isn't the only movie to do so. Why is that?
In her lecture Vertigo & The Male Gaze, Boer discusses this perspective on Vertigo, along with related topics and themes from her book, such as the theory of the male gaze, why female passivity is attractive to both men and women, and female archetypes in cinema and pop culture.
After the lecture, at 21:00, Lumière shows Hitchcock's film Vertigo.
In collaboration with Lumière Cinema.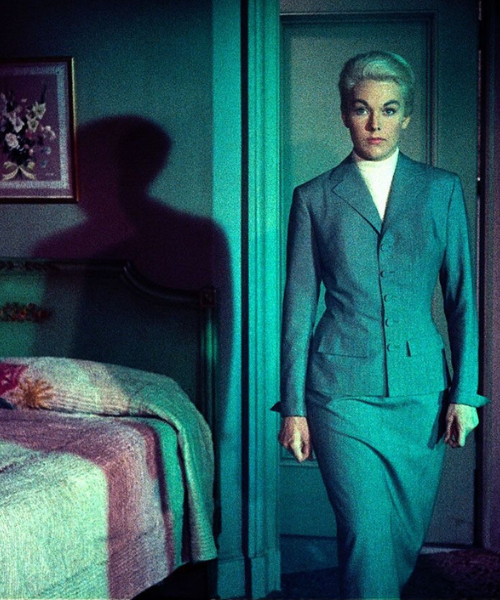 Date
Tuesday 4 April, 19:30
Entrance
Tickets lecture: students €2,50 / others €10
Tickets lecture and film: students €7,50 / others €17,50
Presale film: www.lumiere.nl
Tickets lecture: via this link
About the speaker
Basje Boer
Author and Film Critic
Also read
Studium Generale | Lecture Series
5 different speakers
 

Studium Generale | Human Rights Lecture
Prof. Antoine Buyse
Professor of human rights from a multidisciplinary perspective, director Netherlands Institute of Human Rights, Utrecht University

Studium Generale | TechLec
Dr. ir. Wieger Wamelink
Ecologist and exobiologist, Wageningen University & Research