Teach-Meet: Stepping outside the classroom – Maastricht as your learnscape
How can you use the city of Maastricht and its surroundings as your learning playground?
Problem-Based Learning (PBL) at Maastricht University allows for creative and diverse learning formats, encouraging teaching staff to enrich their teaching and learning practices, including classroom activities. A change of learning environment, by physically stepping outside the classroom, can have a positive impact on student engagement and learning, allowing students to apply theoretical knowledge in a collaborative spirit within the local and regional area.
In this Teach-Meet, organised by EDLAB, we will offer insights and share good practices related to (inter)disciplinary learning activities that can be conducted outside the classroom, with a special focus on the city of Maastricht and its region.
The speakers will explore this topic from conceptual and practical angles and showcase a mix of creative examples from different disciplines.
The Teach-Meet will take place on Wednesday 25 October 2023, from 15:00-16:30 in EDLAB's Common Room (1st floor). Drinks and snacks will be provided!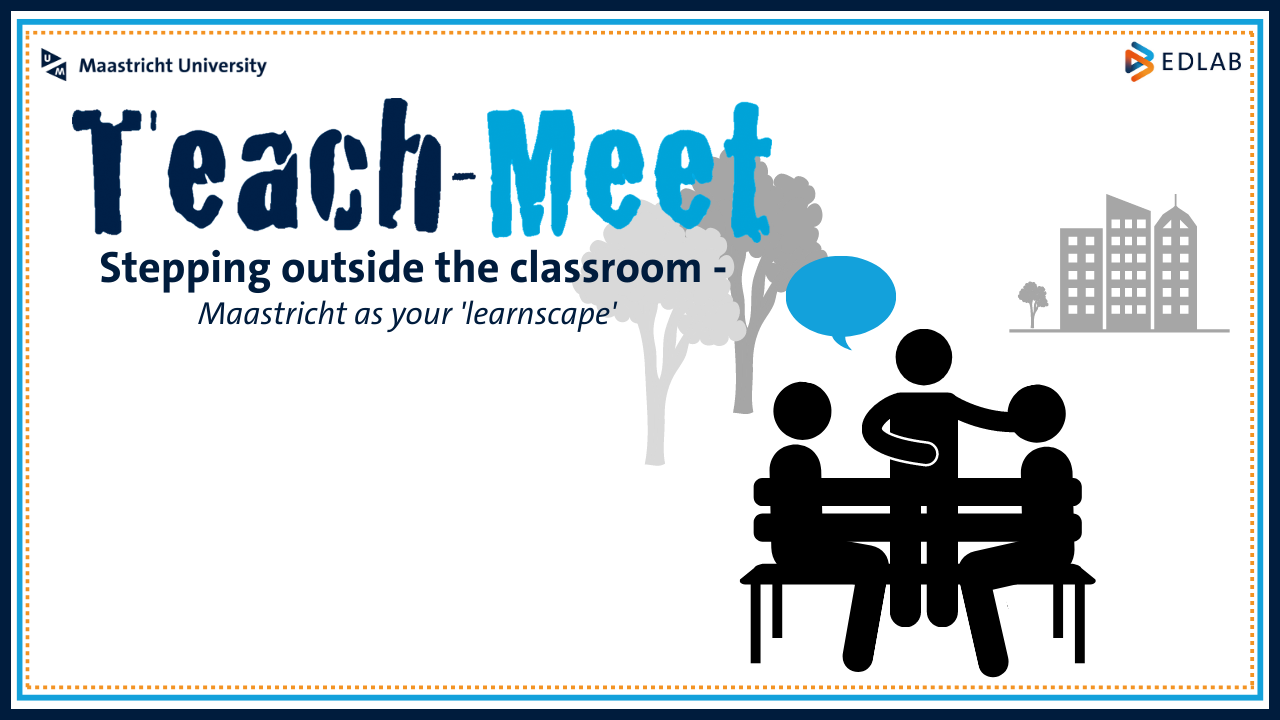 Also read
CPD kicks off the new academic year with a special event, during which we'll dive into the topic of AI and its impact on higher education.

During this workshop, you will learn to use Canvas to support student collaboration and discussion, organise tutor and peer feedback, and implement and assess various types of assignments. 

The workshop will address the issue of how to improve our feedback practices at UM so that it helps students and teachers to monitor and improve education.