Patient engagement in drug development: moving beyond tools and standardization?
This event brings together academic researchers with the main stakeholders currently shaping patient engagement in drug development. It aims to foster collective reflection on how to ensure the widespread uptake and successful implementation of the tools and standards already available in this field.
During the workshop, we will take stock of ongoing efforts to standardize patient engagement in drug development and we will reflect together on the intense and often invisible work required to make tools and standards function in different settings and geographic areas. A series of innovative methodological approaches will be piloted, to elicit novel ideas and alternative imaginaries on how to render the currently available tools and standards useful and applicable outside the English-speaking world, in developing countries, among patients from low socio-economic backgrounds and with limited access due to various disabilities.
Important steps have been made in recent years to further patient engagement in drug development, and numerous trainings, guides, and frameworks have been developed to assist practitioners willing to render the drug development process more inclusive. These developments are researched in the subproject "Standardizing Patient Engagement in Drug Development" conducted at the Faculty of Health, Medicine and Life Science of Maastricht University by Dr. Claudia Egher. This study is part of a broader project entitled ''Public participation by other means? Informal practices to engage with matters of collective concern in nondemocratic settings", which was awarded a European Research Council grant in 2021 and which is led by Dr. Olga Zvonareva. This workshop is organized while the research is still ongoing, to productively discuss the relevance of the initial findings that will be presented with this occasion and to enable the workshop participants to shape the future directions of this study.
 This event is hybrid. The workshop will take place on November 18 in the room Bel-Etage of Maastricht University Campus Brussels, but can also be attended online. The venue can only accommodate  30 participants. Once this number of registrations has been recorded, the remainder of the interested participants will only be able to attend the event online.
Please register now to participate in this multi-stakeholder dialogue on how to ensure the successful implementation of tools and standards for patient engagement in drug development and on the roles academic researchers can play in this process.
The workshop is organized by Dr. Claudia Egher with support from the InPart project members, and the Care and Public Health Research Institute  (CAPHRI) of Maastricht University, and the Universiteitsfonds Limburg (SWOL) Foundation.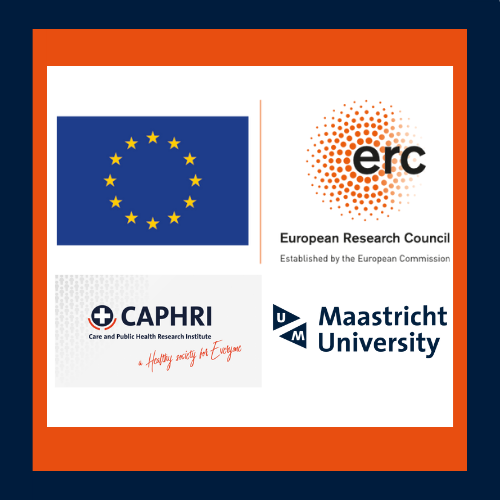 Maastricht University Campus Brussels