Students' Corner
EDLAB fosters the UM vision of student-centred, active learning. Through its activities for students, EDLAB contributes to creating a vibrant educational atmosphere that aligns with UM's commitment to nurturing empowered and self-directed learners.
EDLAB works together with the EDLAB Student Advisory Board (ESAB) to gain better insight into the student perspective on education innovation at Maastricht University. 
Our Student-Meets are open to students from all UM faculties. These sessions serve to discuss and address trends and issues regarding education at Maastricht University.
Maastricht University offers various Excellence and Honours programmes to Bachelor's and Master's students who want more and can do more. Three of these programmes – Honours+, MaRBLe and PREMIUM – are developed, implemented and coordinated by EDLAB.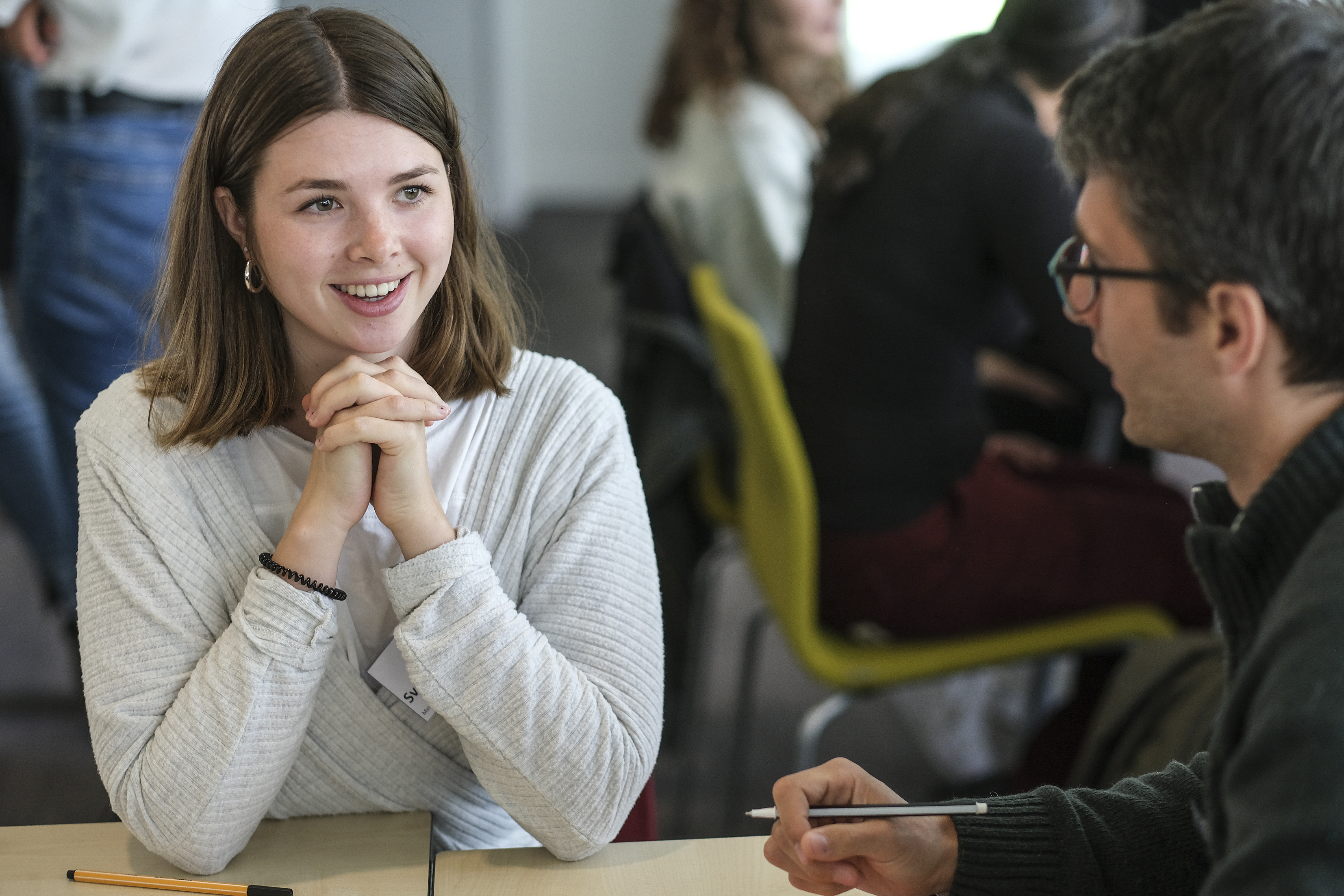 Passionate about education? Join EDLAB's Student-Meets
A Student-Meet is an informal gathering open to all UM students, regardless of academic year or faculty, who are eager to take an active role in shaping the future of education at Maastricht University. EDLAB aims to bring students together to share their experiences and discuss education at UM from a fresh perspective. Each event centres around a different theme, all with the objective of improving or innovating education.
You are welcome to attend any or all of the five meetings with no obligations attached. There is no need for any mandatory preparation before attending the event, so feel free to drop by and join in the conversation.
Read our Student-Meet reports
Meet ESAB, the EDLAB Student Advisory Board
The EDLAB Student Advisory Board (ESAB) serves as a platform for students to provide early insights on EDLAB projects and education at Maastricht University, particularly within our unique Problem-Based Learning (PBL) system.
ESAB students have the opportunity to initiate and lead their own projects, enabling them to address particular topics. Composed of students from all six UM faculties, ESAB meets once a month at EDLAB or online.
Every semester, we actively seek new members to join ESAB. If you are enthusiastic about education and have a strong desire to contribute to projects dedicated to enhancing the quality of education at Maastricht University, we encourage you to reach out to us.
Project Leader: Lena Gromotka, Junior Coordinator Education Innovation
Looking for an extra challenge?
EDLAB's Excellence Programmes for UM students offer a challenging and interdisciplinary learning environment in which students om demonstrated motivations and talent are offered extra-curricular opportunities.
Students are provided with a chance to (further) develop their (latent) talents, increase their knowledge, strengthen their resume, work on their societal engagement, and get prepared for the job market of the future.
Go to EDLAB's Excellence Programmes
Open Call for Student Assistants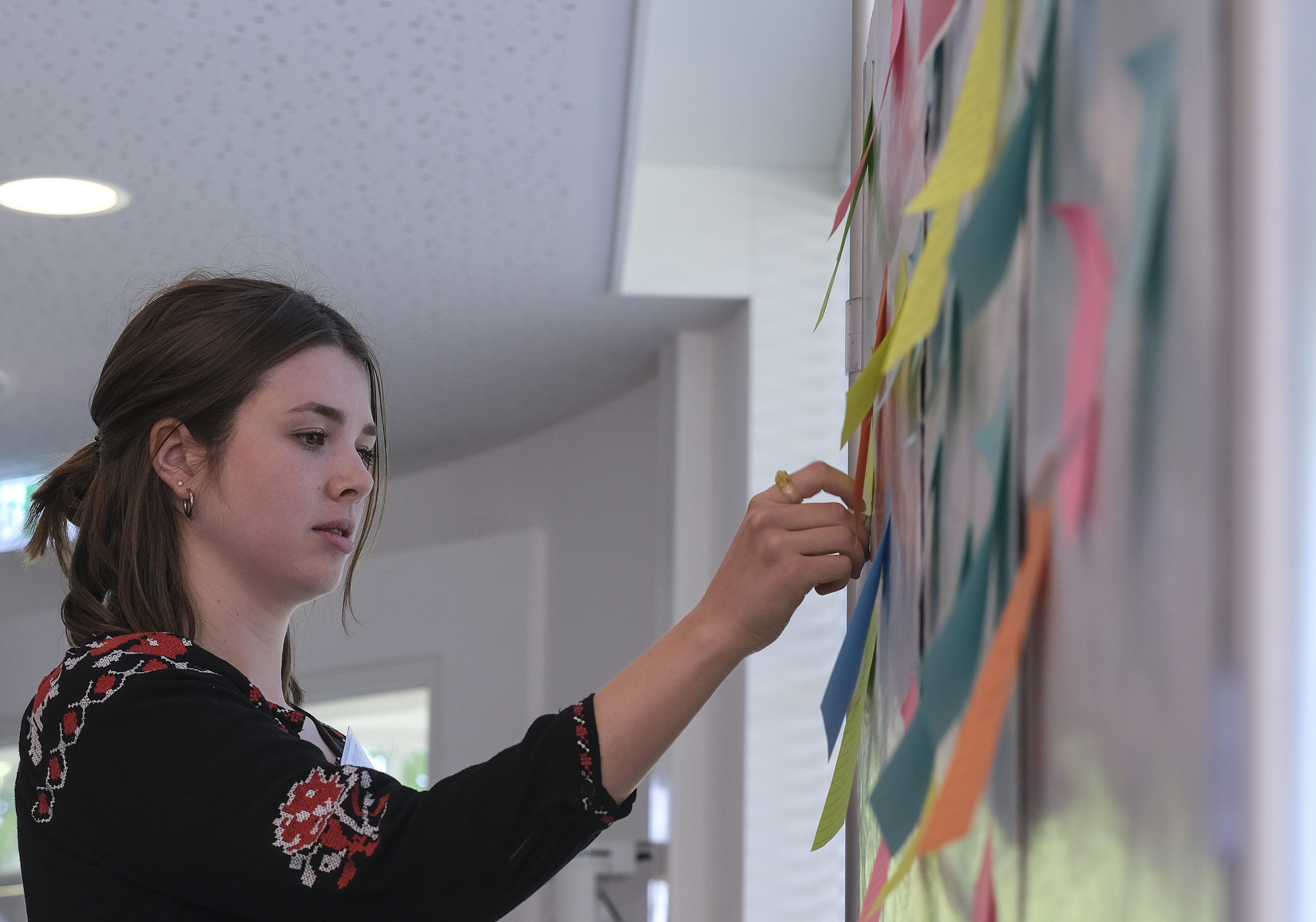 EDLAB is always looking for talented and motivated students to join our team as student assistants. We welcome open applications from individuals who are passionate about developments and innovation in education and have strong communication, research and digital skills. Please submit an open application if you wish to be considered for future student assistant positions.