Bram Schmitz (B.)
2013 - MSc "Eerstegraads Docent Biologie", Radboud University Nijmegen 
2010 - MSc Clinical Molecular Sciences, Maastricht University
2008 - BSc Molecular Life Sciences, Maastricht University
I started teaching at Maastricht University via the Pre-Medical Programme in 2010. Nowadays, I'm partly employed by University College Maastricht (UCM) and partly by the UM Foundation Programme (FP).
At UCM, I (co)coordinate the following courses:
- Immunology 
- Introduction to Biology
At the Foundation Programme, I mostly teach skills modules. Besides teaching, I'm also involved in the admission of new students at the FP.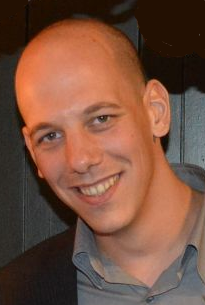 Bram Schmitz (B.)
University College Maastricht
Faculty of Science and Engineering