UM Green Office
Welcome to the UM Green Office! We're your one-stop destination for student sustainability initiatives at Maastricht University. Committed to creating a greener UM and future, we work with the SUM2030 team to raise awareness and drive sustainable change. Join us in fostering a culture of sustainability on campus and beyond. Let's make a positive impact together. Explore our initiatives and get involved today!
The Green Office structure
The Green Office is currently made up of 3 highly motivated (student) members each in charge of one of the following portfolios: Green Hub & Community Management, Education & Projects, and Marketing & Communication.
Green Hub and Community Manager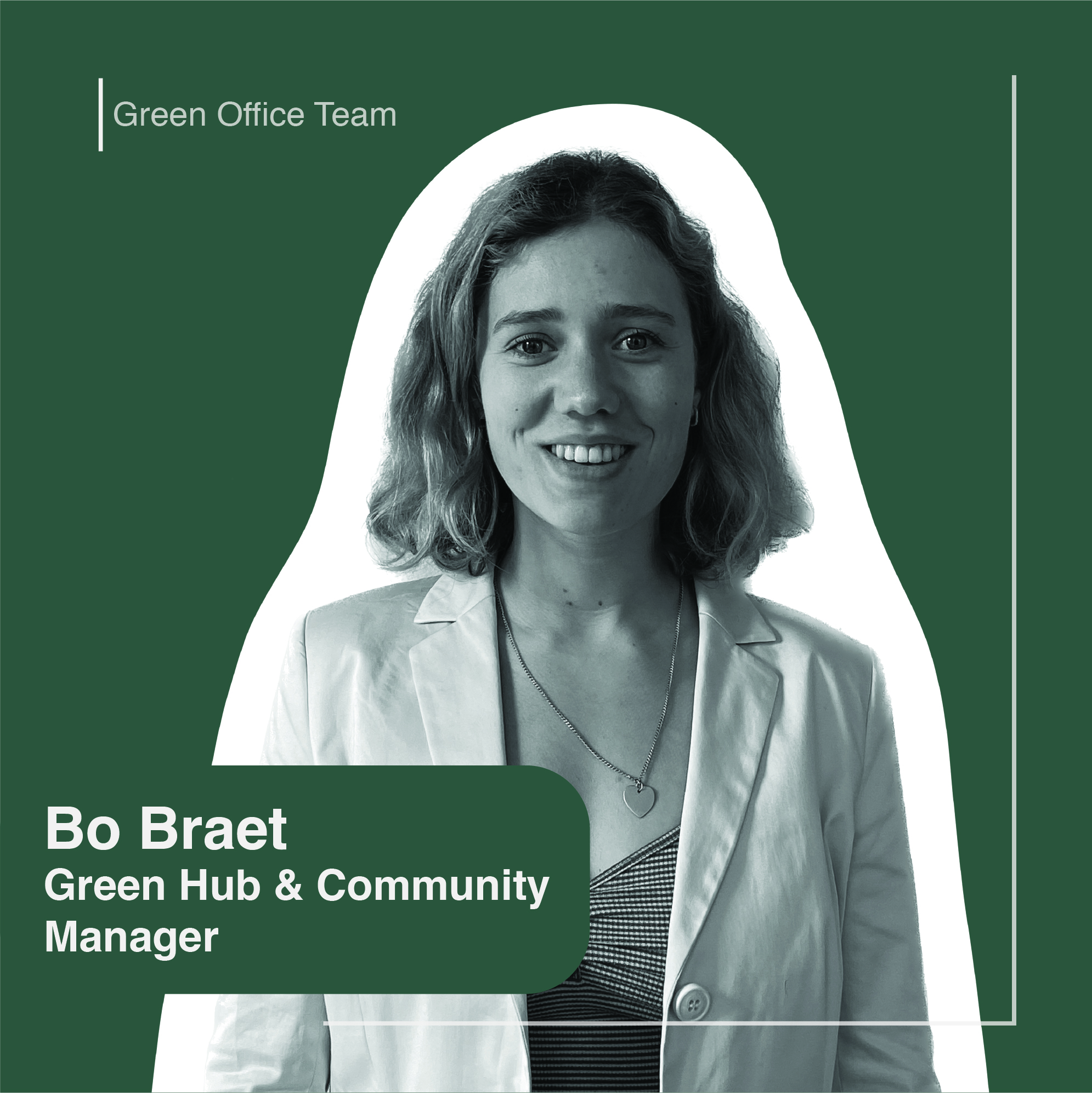 I'm Bo, a 22-year old Maastricht Science Program student focusing on sustainable science. At the moment my main responsibility is managing the Green Hub, and running a new circularity project. The Green Hub will soon open its new RE-Room, Library of Things, and Swap Room, as part of a new strategy aiming at increasing circularity within the student community and the university. 
Education and Project Manager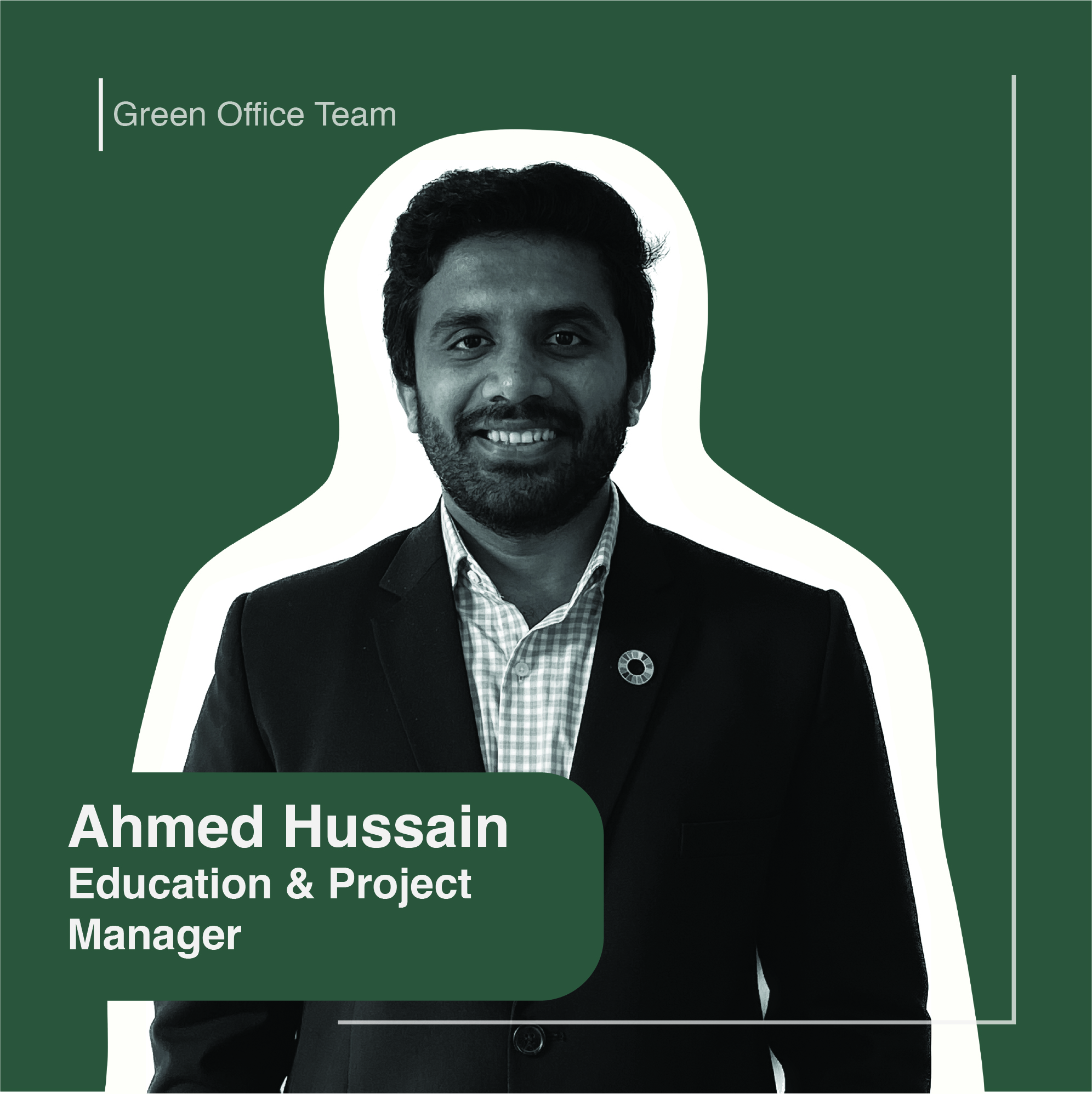 Hello! I'm Ahmed, I have recently finished my Master's in Public Policy and Human Development at the United Nations University – MERIT. I wear multiple hats as a public policy practitioner with strong professional skills in project management and capacity building. At the Green Office, I'm responsible for setting up 'Green Faculty Teams', which are satellite offices, aimed to foster a culture of sustainability, awareness, and positive change within the UM student community by engaging all six UM faculties. 
Marketing & Communication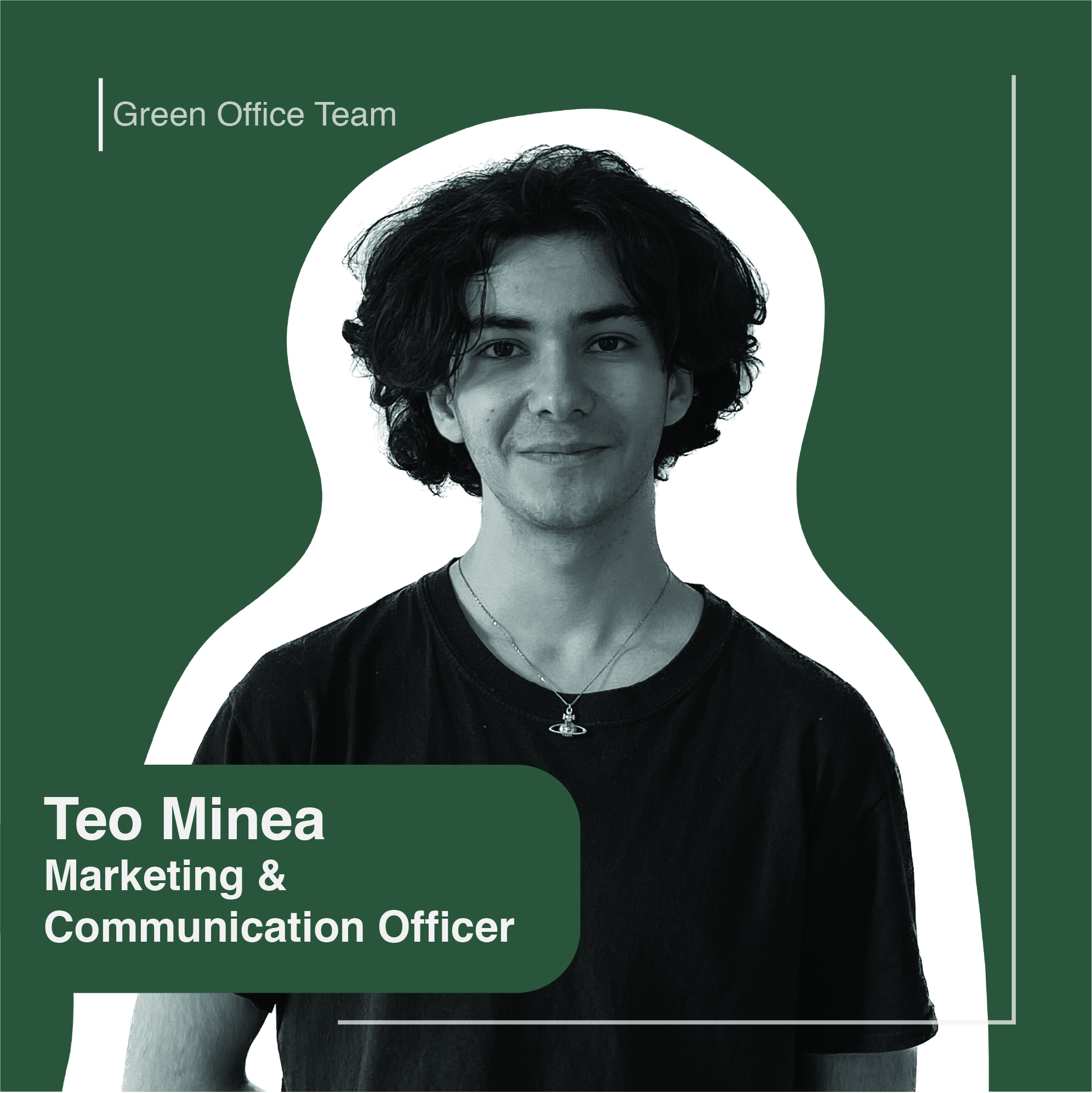 Hi, I'm Teo, I'm a 21-year old European Law Student with a background in art and an interest in environmental law. My area of responsibility is marketing & communication for the Green Office. Right now I'm focusing on increasing the visibility of the sustainability movement currently working within Maastricht University through a multitude of media channels and formats, from online articles to posters and reels. 
The Green Network
The Green Network, your gateway to sustainability at UM and Maastricht! We're all about students coming together to make a difference. Join our community, collaborate, lead the green innovation. Connect on issues that matter, from circularity to climate action and community building. Let's shape a greener future together!
The Green Network is a dynamic community combining "Green Faculty teams," "The Green Hub," "The Green Volunteers," and "Green Organizations." Together, empowering you to work on sustainability projects with bottom up impact. 
Resources
Do you want to learn more about sustainability? Then take a look at the resources below!
Climate Science, Risk & Solutions
The overwhelming consensus among climate scientists is that the increase in global temperature over the past few decades is primarily attributed to human-induced greenhouse gas emissions, posing significant risks to various aspects of human life and the environment, and necessitating action to mitigate and adapt to these risks. 
Click here for more information!
Have 5 min? Take a look at Climate Lab
Follow conservation scientist and UCLA visiting researcher M. Sanjayan as he explores surprising ways to change how we think and act about climate change.
Click here for more information!
What can YOU do about it? by Project Drawdown
Project Drawdown is one of the world's leading resource for climate solutions. "Project Drawdown's mission is to help the world stop climate change—as quickly, safely, and equitably as possible." - Project Drawdown
Click here for more information!