Research institutes
Institute for Technology-Inspired Regenerative Medicine
The MERLN Institute for Technology-Inspired Regenerative Medicine strives to maintain a leading position in the field of biomedical engineering by combining creative research with training a generation of interdisciplinary scientists. MERLN's activities operate at the interface of biology, engineering and medicine to maximise impact at the level of public involvement and the commercialisation of research. MERLN's vision is based on sharing knowledge, infrastructure, and ambition.
Fast facts
Specialises in technology for regeneration from bone to complex organs
Experts in fabrication of devices for cell based tissue regeneration
Several spin-off companies established
Led by Prof. Pamela Habibovic
Founded by Prof. Clemens van Blitterswijk
A Brightlands institute

Brightlands is an open innovation community in a global context, connecting four campuses in the province of Limburg: in Maastricht, Heerlen, Sittard-Geleen and Venlo. The campuses provide entrepreneurs, scientists and students state-of-the-art facilities to support development, education, innovation and growth. Naturally, there are close links between all four Brightlands campuses, and together they enable Limburg to serve as an innovation region where researchers and entrepreneurs take on the major challenges in the areas of materials, health, food and smart services.
Scientific breakthrough: Forming model embryos from stem cells in the lab
New research to unravel embryonic development and discover medicines
Scientists from the MERLN Institute and the Hubrecht Institute (KNAW) have successfully created in the laboratory embryo-like structures from mouse stem cells. These model embryos resemble natural ones to the extent that, for the first time, they implant into the uterus and initiate pregnancy. This radically new method opens the door to understanding the first and hidden processes of life, problems of infertility, or the embryonic origin of diseases. This scientific breakthrough has been published in Nature. >> read the complete news article.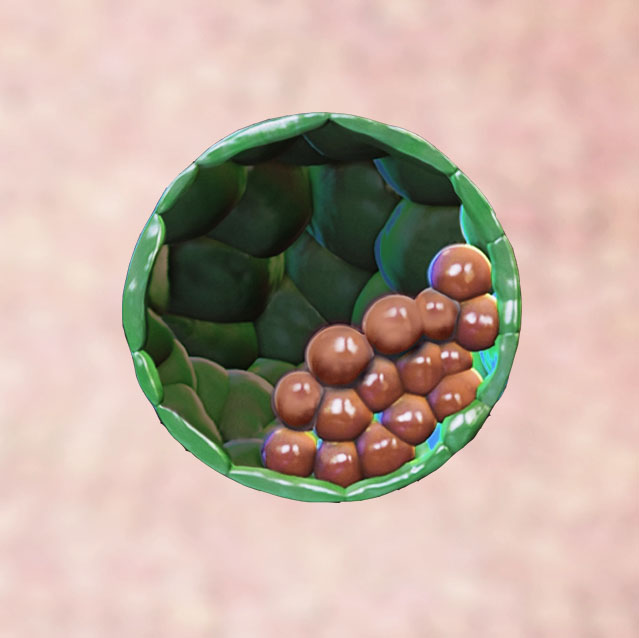 Research
Research at MERLN is focused on developing and employing breakthrough technologies to advance the repair and regeneration of both tissues and organs. The strategy includes, amongst others, the development of "smart" biomaterials that can trigger intrinsic tissue repair mechanisms mediated by the patient's own cells.
Education
MERLN's scientists are involved in educational activities within different undergraduate and graduate programmes as well as in the supervision of students performing research projects. They use their expertise in biology, chemistry, materials science and engineering, with distinct emphasis on biomedical applications, including regenerative medicine.

Lorenzo Moroni
"Our overarching goal is to create new solutions for regenerative medicine and understand the fundamental phenomena at the base of the observed regenerative processes."
More on Lorenzo Moroni

Pamela Habibović
"Intelligently designed synthetic biomaterials that can regulate the regeneration of damaged organs and tissues in the body are the future of regenerative medicine. Indeed, we need creativity in materials science and engineering to make regenerative strategies affordable for everybody."
More on Pamela Habibović

Martijn van Griensven
"Our research aims at further developing and innovating a competitive research line including translational aspects in the field of molecular and cellular regenerative medicine."
More on Martijn van Griensven
A new type of biomaterial for bone cancer patients. Based on nanoparticles and polymers the composite material will kill remaining cancer cells and instruct the body to regrow surgically removed bone. MERLN's Sabine van Rijt has won the prestigious ERC Consolidator Grant for her Nano4Bone research...

MERLN's Lorenzo Moroni coordinates a European consortium that develops a technology to create heart ventricles in space using magnetic and acoustic levitation. The subsequent research on the International Space Station will have significant benefits for the humble inhabitants of Earth.

Thanks to a strong financial impulse from the National Growth Fund, Maastricht University, as one of the partners in a national consortium, is starting a new line of research in the field of cellular agriculture.
More news items
DThe multimillion-euro investment in the LINK programme by the Province of Limburg, Maastricht University (UM) and Maastricht UMC+ (MUMC+) has achieved its targets. And the LINK programme is to have a sequel: UM and MUMC+ will be investing eight million euros in MERLN and M4i in the coming years to...

Maastricht Young Academy (MYA) serves and represents the interests of academics in the early to mid-stage of their career. Outgoing chair Katlijn Haesebrouck and new chair Vanessa LaPointe on the struggles this group faces, systemic problems, as well as the importance of Recognition & Rewards.

On 1 February, MERLN's Scientific Director Pamela Habibović succeeds Rianne Letschert as rector of Maastricht University (UM). As she prepares to move to her new office, the professor of Inorganic Biomaterials talks about her engineering mind-set, how interdisciplinarity is crucial but far from easy...

Two researchers from Maastricht University (UM) have each received a Vici grant of € 1.5 million from the Dutch Research Council (NWO). Professor Chantal Nederkoorn (Faculty of Psychology and Neuroscience) and Professor Lorenzo Moroni (MERLN Institute for Technology-Inspired Regenerative Medicine)...

Multi-million euro grant for the development of in vitro kidney models by MERLN

NWO Perspective grant of 4.8 million euros for multidisciplinary consortium, led by TU/e professor Jaap den Toonder to develop much-needed universal standard for the pharmaceutical industry.

Almost 150,000 people in the Netherlands suffer from type 1 diabetes. Aart van Apeldoorn, diabetes researcher at the Institute for Technology-Inspired Regenerative Medicine (MERLN), hopes to do away with the insulin syringe by means of an implant known as the 'tea bag'

Scientists from the MERLN Institute and the Hubrecht Institute (KNAW) have successfully created in the laboratory embryo-like structures from mouse stem cells. These model embryos resemble natural ones to the extent that, for the first time, they implant into the uterus and initiate pregnancy.

Fundamental research on the repair process involved in tissue damage

RegMed XB is the new institute for regenerative medicine

Researchers at the MERLN Institute for Technology-Inspired Regenerative Medicine at Maastricht University have developed a smarter method for growing human tissues in laboratories. This method cleverly stimulates the natural self-organising capacity of stem cells to form complex tissues.

Clemens van Blitterswijk, professor of Complex Tissue Regeneration at Maastricht University, has been awarded the most prestigious European research grant for individual researchers: the ERC Advanced Investigator Grant.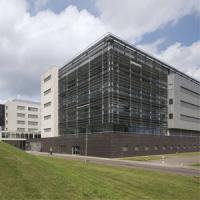 MERLN Institute for Technology-Inspired Regenerative Medicine
&nbsp;&nbsp;&nbsp;&nbsp;&nbsp;&nbsp;<a href="https://merlninstitute.com/contact" target="_blank">Contact details</a></br></br>