Discover Maastricht and learn more about life as a student!
UM Campus Tour
Join our UM Campus Tour and explore our faculty buildings and facilities for students. It's a good way to discover and learn what it's like to live and study in Maastricht or Venlo.
Are you in the final year of secondary school and are you considering registering for one of our bachelor's programmes? Or are you about to start your master's programme at Maastricht University? If so, you may want to visit Maastricht University (UM) or Maastricht University Campus Venlo. Just fill out the form below.
We will match you with one of our student ambassadors. Ideally, these students are following the programme of your interest, which you may have chosen via studielink. They're happy to show you around the city and our campus. As UM Campus Tours are tailor made, you will receive further details after contacting us.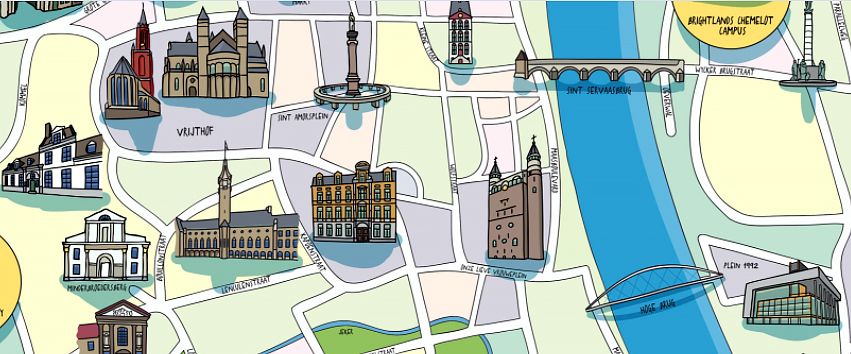 Contact
Email us with any questions, comments or remarks that you might have.
Share your experience: #UMcampustour
In the meantime, you may want to check out this interactive online tour.
Sign up for our UM Campus Tour
by filling out the form below.
UM Campus Tour