Victoria Sadaf Azizi, LLM (V.S.)
Victoria Azizi is a PhD Candidate at Glawnet, TEGL and a PhD fellow of ICGI connected to the Private Law Department of the Faculty of Law in Maastricht. She is specialised in corporate law, especially in Corporate Social Responsibility (CSR) guidelines and Corporate Governance Codes.
Her book unfolds the theory, regulatory frameworks and the (Dutch) corporate practice of stakeholders and stakeholder engagement. First of all, the book paints a normative and doctrinal background to the notions of stakeholders and stakeholder engagement for companies. The book presents through a literature review the normative, managerial and judicial underpinnings from scholars regarding both notions. In addition, it reviews the recommendations of the existing and upcoming CSR (sustainability reporting and due diligence) guidelines and the Dutch Corporate Governance Code concerning both notions. Against this background, the added value of this book is that it conducts an empirical legal research on the Dutch corporate practice to extract to what extent the selected companies disclose on the  underpinnings from the explored theory and the recommendations from the investigated regulatory frameworks. The book concludes with best practice examples for (Dutch) companies to embed stakeholders and stakeholder engagement. 
Victoria Azizi is a lecturer in the Master Courses Comparative Company Law and Corporate Social Responsibility (EN) and a supervisor of master and bachelor scriptures in the field of corporate law (EN/NL).
She was also the Editor-in-Chief of the official law journal Amsterdam Law Forum of the Vrije Universiteit Amsterdam.
Corporate Law
Corporate Social Responsibility
Corporate Governance Codes
2019: Phd Candidate, Lecturer Comparative Company Law/Corporate Social Responsibility, Maastricht University, The Netherlands.
2019: Master in Corporate Law, Markets & Behaviour (with honors), Vrije Universiteit Amsterdam and Universiteit van Amsterdam, The Netherlands.
2018: Junior Policy Officer, The Representation of The Netherlands in Curaçao and the wider Caribbean Region, Curaçao.
2017: Bachelor of Laws (with honors), Vrije Universiteit Amsterdam, The Netherlands.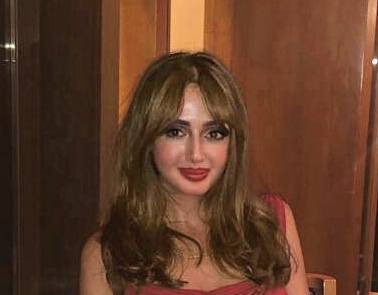 Victoria Sadaf Azizi, LLM (V.S.)
Privaatrecht
Faculteit der Rechtsgeleerdheid