Sports Council MUSST
Sports Council MUSST (Maastricht University Student Sports Council) is the umbrella organisation for the student sports associations (SSA's). Student sport associations can contact Sports Council MUSST for help and advice about a wide range of administration and governance related issues. Sports Council MUSST can also be approached with requests for funding to participate in tournaments, to organise events and for sports materials.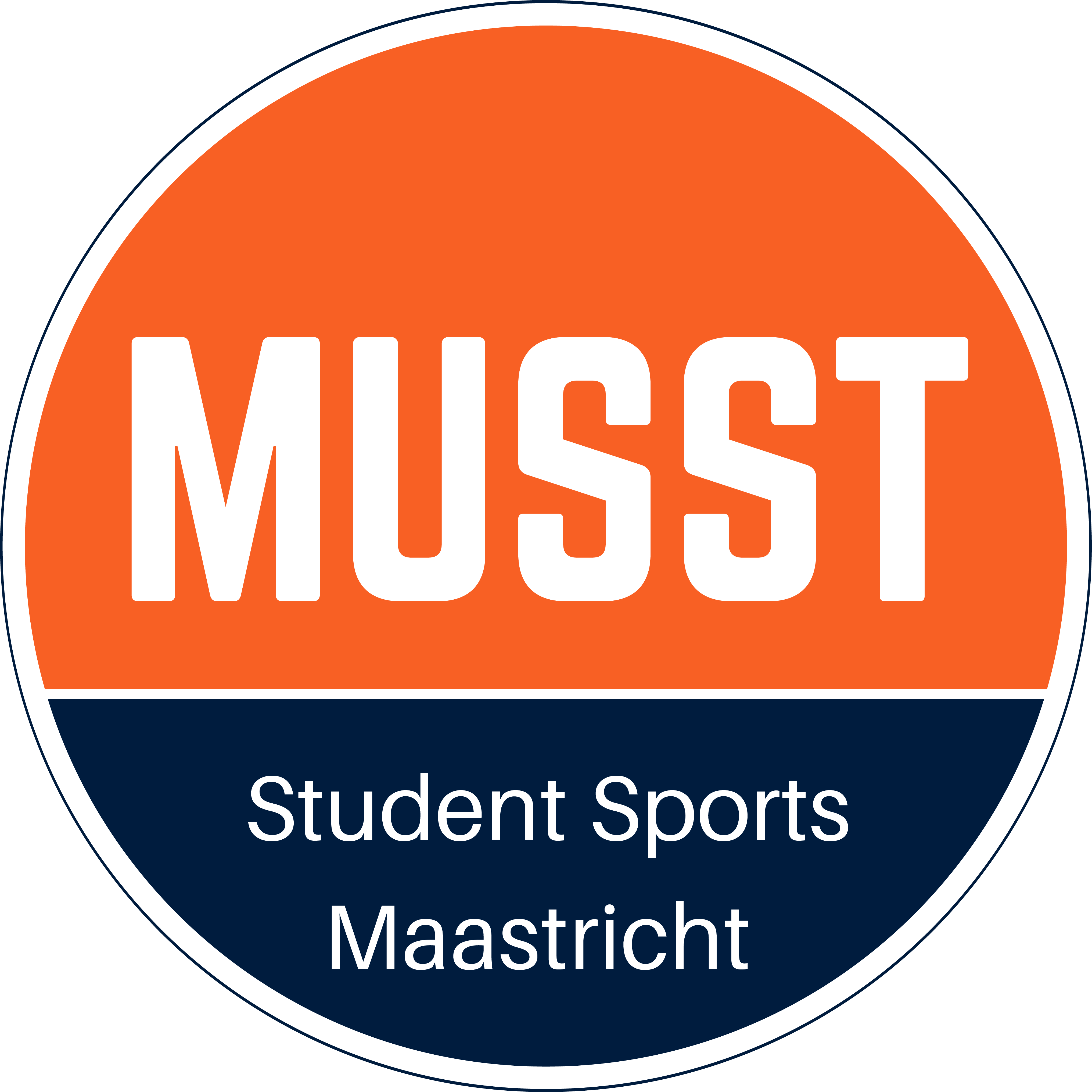 UM SPORTS, the student sports associations and the Sports Council MUSST are inextricably linked. This symbiosis ensures that student sports in Maastricht is performed on a high level, that there is a diversified and reasonably priced programme and that doing sports in Maastricht is an experience which you cannot get anywhere else!
 Go to the website of Sportscouncil MUSST for more information!
Follow Sportraad MUSST on social media: