Gym
The University Sports Centre offers a spacious and modern facility with an extensive range of equipment for both strength and cardio training. Our cardio equipment has interactive touch screens, numerous applications, functionalities and digital entertainment. Our strength equipment includes conventional and plate loaded machines, and free weights. There are also many training accessories and tools available for numerous training exercises. Aside from working out individually, you can also join one of the group training sessions offered on a daily basis or register for a gym course to gain new skills and knowledge. An instructor is present at all times for overall supervision and to assist you if necessary.
Membership
In order to access the Gym you need a Gym or an All-in-one membership.
Want to try out the gym?
Non-members can try out our gym by buying a day pass for €10,-. 
In-Gym group training sessions
Add extra fun and social interaction to your training by joining one of our daily group training sessions and let our instructors guide you through inspiring training routines. From an intense crosstraining workout to relaxed mobility session and from fitness introduction session to technical olympic weightlifting training, there's something for everyone. 
Gym members can participate without additional costs. Sign up via MyUSC to reserve a spot. 
GYM courses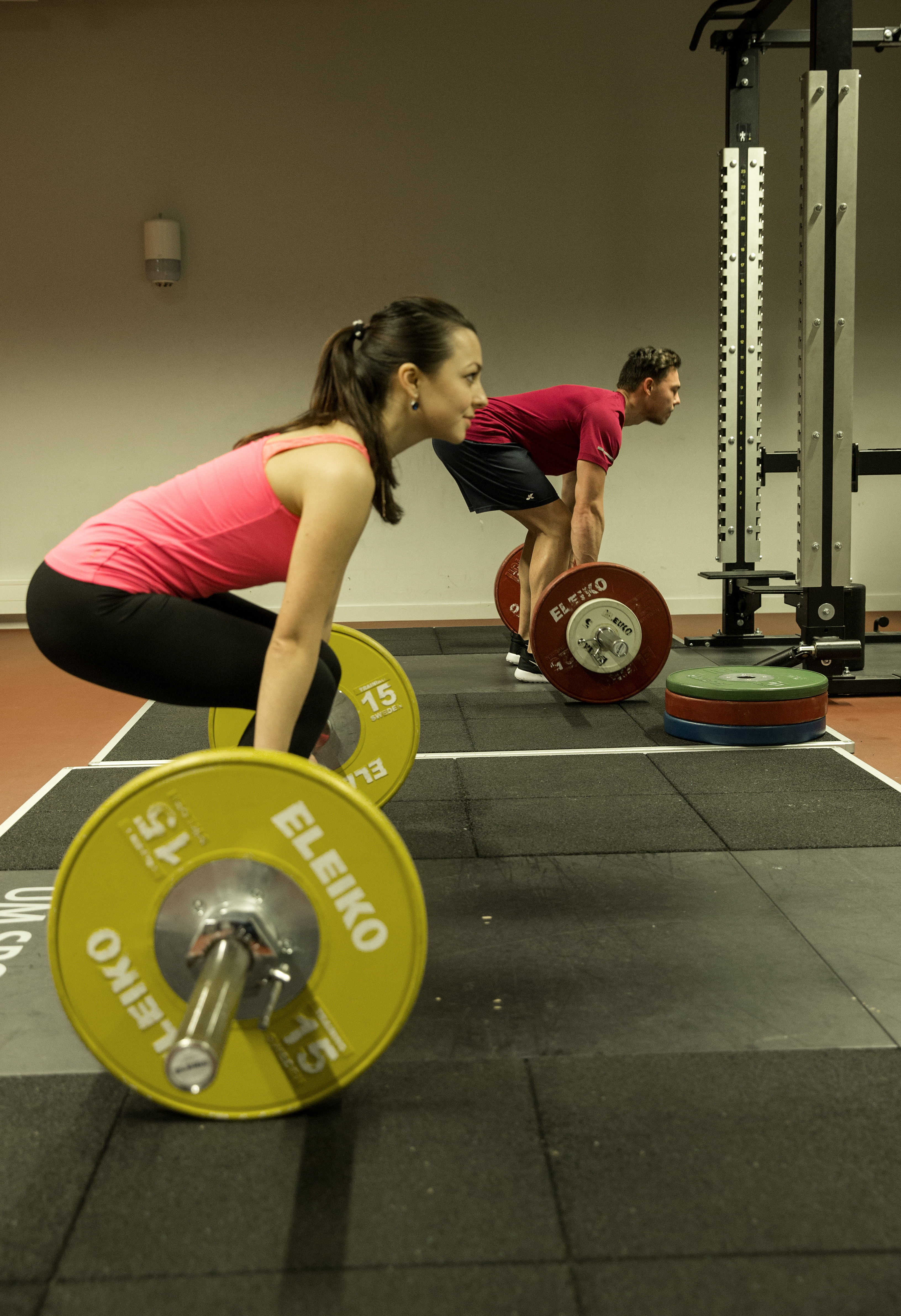 UM SPORTS offers multiple courses in the gym. From your first steps in the gym, to getting your skills to a higher level. Please note: you can only participate in a gym course with a semester or annual Gym or All-in-one membership and against a small extra fee.
Women on Weights (level 1 + 2): for women who want to start lifting weights or want to expand their knowledge on weight training and improve their technique.
Olympic Weightlifting (level 1 + 2): for people who want to learn the Olympic Weightlifting movements; Snatch and Clean & Jerk, or improve their technique in these movements.
Principles of Training: for people who are new to the gym and want to start lifting weights
Core and Lower Back Stability: for people who want to learn how to activate their core properly. This will improve your lifting techniques and may help prevent back pain.
Mywellness for a better training experience
Mywellness is a cloud-based environment in which you can personalize and keep track of your training (indoor and outdoor), access an exercise database, participate in challenges and receive a training plan. Create an account easily via www.mywellness.com or via the cardio equipment in the Gym.
In addition, there is a mobile app so you can access your training data anytime and anywhere and access your training plan while in action. Check it out and turn to the instructors if you need help. Mywellness app is available in the Apple and Android store.
Rules and regulations gym