Video
1. Video production
The UM Student Video Team
The UM Student Video team consists of experienced, highly skilled students who offer their services to produce videos, from filming and editing to the end product. The team is part of the UM Marketing & Communications department, and provides equipment and support. If you hire the UM Student Video Team you give us permission to share the final video on our website, social media platforms, and/or use the footage for future videos.
Click here to request a video production by our team.
The costs cover preproduction, filming and editing, post production, subtitling and the links and embed codes necessary to share the video. 
Indication Costs:
 Video message (without autocue) no b-roll: €200,- (€250,- with autocue) (Click here for an example)
 Short video (1-2 minutes) with one interview and b-roll: €700,-  (Click here for an example)
 Long video (3-8 minutes) with multiple interviews and b-roll: €1000,-  (Click here for an example)
Inquiries about commissioning a video and getting a price estimate should be directed to:
videoteam@maastrichtuniversity.nl
+31 43 388 5206
Please keep in mind that the UM Student Video Team is not a professional production company: students work under your supervision and in cooperation with you, but you assume the risks of any delays that may occur as a result of errors or delays that result from the collaboration. Students sometimes need extra guidance or clearer instructions than a professional company does. You can also hire a professional video production company. A list of preferred suppliers is provided below. If you have any questions about this, please contact the UM Student Video Team manager:
Annabel Reker (UM student video team manager)
annabel.reker@maastrichtuniversity.nl
+31 43 388 5224
Professional filmmakers and House style
A production of a professional external company will guarantee good quality and less guidance from your side is needed. The costs of these kinds of productions depend on the assignment but a production usually costs more than €1000. Below you can find a list of third party production companies. All of the companies listed below are expected to sign an agreement with Maastricht University and have all the information required to produce beautiful videos that conform to UM House Style requirements related to:
Official leaders and closing frames
Send an email to receive these animations as downloads.
Preferred suppliers Video
Subtitles
Only videos with English subtitles are eligible for placement on the UM website or social media channels. With subtitles, your video might be easier to find in search engines (in case of open captions) and deaf people and people with a hearing impairment can also understand your video. Videos on social media often start playing without sound, so with subtitles you also support your social media followers. You can choose between open and closed captioning. Open captions always are in view and cannot be turned off, whereas closed captions can be turned on and off by the viewer. We recommend closed captions since they provide a better user experience.
If you need subtitles, you can contact:
2. Submit video form
Videos that are relevant and interesting for the Maastricht University community can be submitted to the UM Video Team for distribution on Maastricht University video channels and Youtube. Simply go to the online video form on the right, fill out and submit the form.
Contact: videoteam@maastrichtuniversity.nl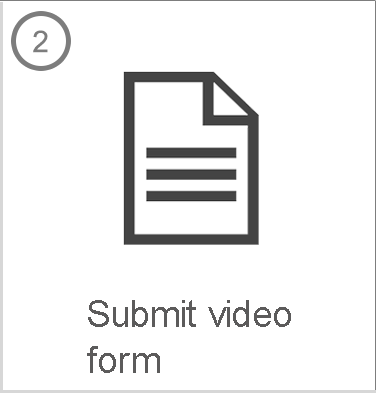 3. Send your video
4. Upload video to Video Management System
The UM Video Team maintains all video content with a Video Management System (VMS) Blue Billywig. The system allows for the uploading, encoding, categorising, tagging, playlisting, and dissemination of videos to multiple channels from a single location. Videos can then be embedded from either the VMS or from one of its channels. The VMS also enables live steaming and analyticis oversight.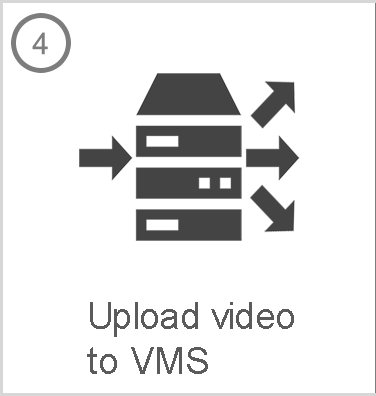 5. UM YouTube Channel
The Maastricht University YouTube channel is the main resource for viewing UM videos outside of the university's own web pages. Video submissions that include the tag "_youtube" will, after review, be included on the UM YouTube channel.
Video content is organised thematically:
lectures
research
information for prospective students
events
students life
institutes
UM campus tours.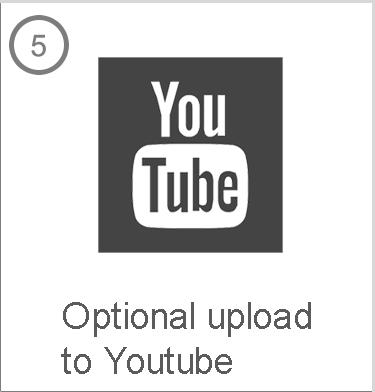 6. Email URL and embed code
Once your video submissions have been processed, the UM video team will send, via email, the VMS and YouTube URLs for your submissions, along embed code which you can use to place the video in your own web content. Simply copy and paste the embed code into the back end of your own web pages and see the video.