Occupational Health and Sustainable Work - courses for professionals
Current developments in workplaces, labour markets and social welfare (such as digitalisation and robotisation of work, intensification of work, growing numbers of precarious workers and workers with health problems) create challenges for employers and professionals. How can we establish occupational health and sustainable work for all workers?
The master's programme Occupational Health and Sustainable Work addresses these contemporary challenges in health and labour participation and offers additional and in-depth education for professionals on an academic level. The programme provides a multidisciplinary and practical training that will provide you with the knowledge and tools to formulate and implement evidence-based solutions on an individual and organisational level.
It is possible for professionals to follow one or more of the courses of this programme as separate post-academic courses.
Read more about:
Fast facts
academic approach for professionals 
the best of three worlds: occupational healthcare, organisational science and employee health promotion
strong emphasis on practical skills training
bio-psychosocial approach to health and labour participation

Contact
Dr. Inge Houkes
Department of Social Medicine
Faculty of Health, Medicine and Life Sciences
Maastricht University
Phone: + 31 43 3882878
Inge.Houkes@maastrichtuniversity.nl
Courses
 

Code and dates

 
 

Title

 
  

Themes

WHC4001 (6 ECTS)
Tuesdays 
September - October

Determinants of health and labour participation 

Individual and organisational barriers and facilitating factors of health and labour participation
Participation problems in various career stages
Work Life Balance
ICF model

WHC4004 (6 ECTS)
Fridays
September - October
 
Health and labour participation: past, present & future

Historical development of occupational health
Sustainable and decent work 
New theories of sustainable employability
Contemporary challenges in health and labour participation
Measures to address these challenges

WHC4002 (6 ECTS)
Tuesdays 
November - December
Strategies for health protection, disease prevention and re-integration into work 

Development, selection and prioritizing of preventive measures and intervention strategies
Types of prevention
Interventions for vulnerable workers

WHC4003 (6 ECTS)
Tuesdays 
February - March
Occupational Health Management

Management of occupational health
Vitality management
Context and requirements for optimal implementation
Evaluation of occupational health interventions
All courses are 8 week-part time courses on either Tuesdays or Fridays. Week 8 is the exam week. Students will gain up-to-date theoretical academic knowledge, but there will also be a strong accent on practical training to equip the professional with a toolbox full of skills and competences relevant for the task of fostering occupational health and sustainable work.
What others say about the courses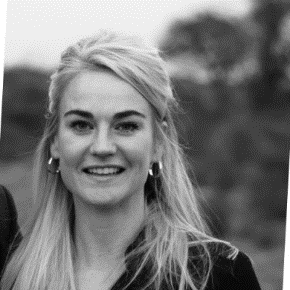 "One of the most rewarding aspects of this Master was learning how to unravel a problem in the 'people & work context' and how to pay attention to the various determinants involved. The master also helped me to select and evaluate work place interventions (based on scientific evidence) and be more critical regarding the various services of occupational health & wellbeing."
Annemarijn Glasbergen MSc, alumna Work, Health & Career | Vitality Manager | Project Leader Sustainable Employability EQUANS

Profile
Participants in this course are human resource professionals, physical and occupational therapists, nurses, vitality managers, consultants, occupational and insurance physicians, and graduates from universities and universities of applied sciences who wish to enhance their knowledge about occupational health and sustainable employability. 
Teaching methods and staff
Maastricht University uses the Problem-Based Learning method. You will gain knowledge on the courses through group assignments, workshops, lectures and skills training sessions. You will work in small groups of 10-12 participants.
The high qualified and experienced teaching staff consists of experts on occupational health, sustainable employability, re-integration into work, occupational epidemiology and work & organisational psychology. Professor IJmert Kant, Professor Angelique de Rijk and Dr. Inge Houkes are among the staff members.
Admission requirements
Sufficient English skills (language of instruction is in English)
Participants will be asked to write a short motivational letter. 
Admission requirements for following individual courses of this master programme are relatively lenient. Should a participant at some point decide to follow the entire master prorgramme and obtain a master's degree, the regular admission requirements apply and a thesis has to be written. 
You can register by sending an email to examensfhml@maastrichtuniversity.nl indicating in which course or courses you are interested and including a short motivational letter. You will receive a registration form and invoice by return.
Certificate
Upon completion of the course, participants will receive a certificate from Maastricht University.
Course fee
€1.842,--per course of 6 ECTS
Location
Maastricht University
Universiteitssingel 40, 50 and 60 
6229-ER Maastricht