Spinal cord injury and chronic pain
ZonMW Clinical Fellowship for Charlotte van Laake
Many people with spinal cord injury experience pain, which has a negative impact on their daily functioning and quality of life. Rehabilitation physician Dr Charlotte van Laake will therefore conduct further research into the impact of these chronic pain complaints and develop a new rehabilitation treatment that teaches spinal cord injury patients to better deal with the pain. For this she has received a prestigious Clinical Fellowship from ZonMW .
Spinal cord injury and chronic pain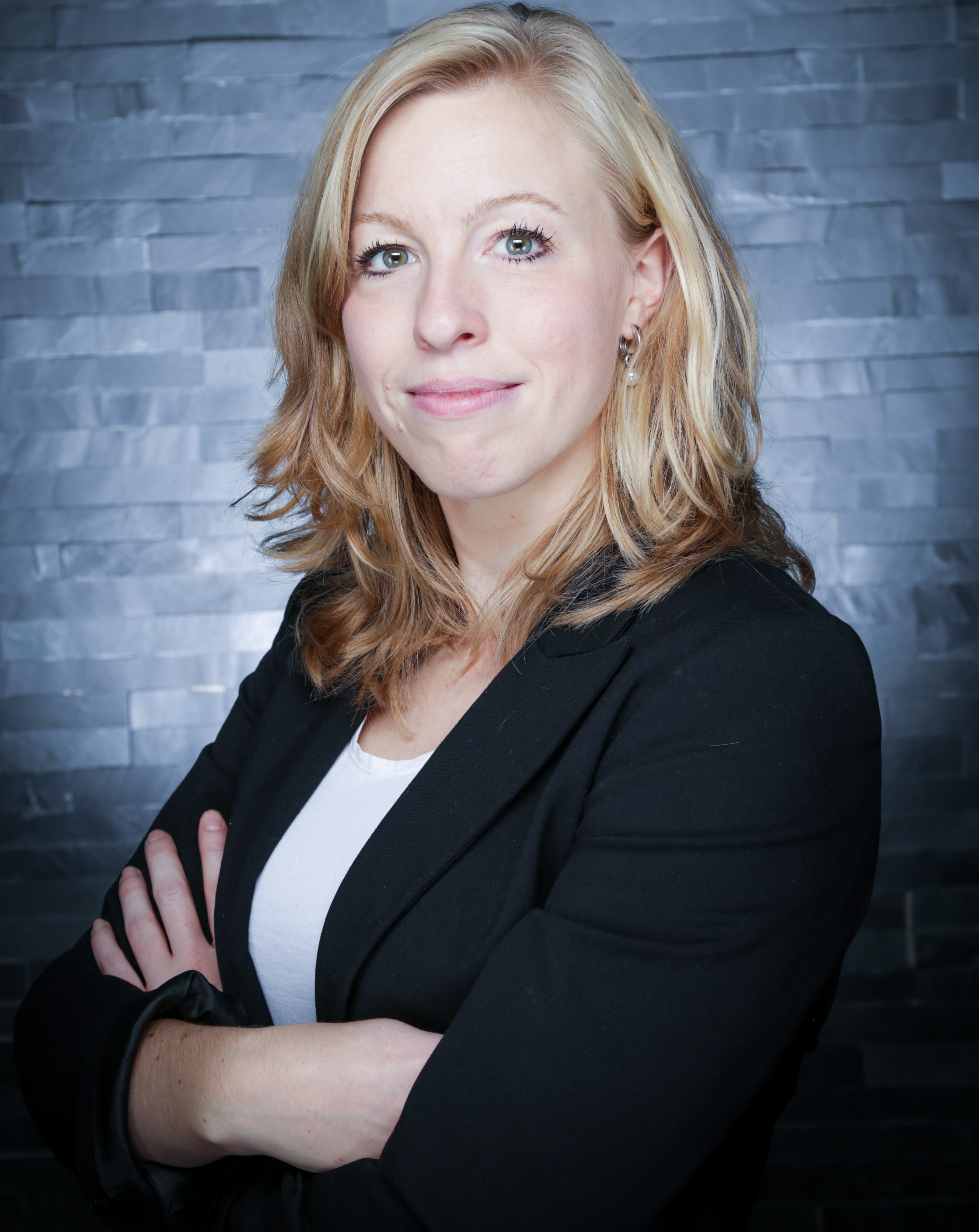 A spinal cord injury refers to damage to the spinal cord resulting from trauma (e.g. an accident) or from disease or degeneration (e.g. a tumor). Spinal cord injury patients are often completely or partially paralyzed, which means that some of them depend on a wheelchair. But that's not all: in addition to muscle failure, the condition can also cause problems with bladder and bowel function, spasticity and the risk of bedsores. It is also known that more than three-quarters of people with spinal cord injury suffer from chronic pain. One can think of pain from nerve pain and / or pain from the muscles and joints (for example, shoulder pain from driving a wheelchair). This pain can cause people to become even more limited in their daily functioning. To date, there is no good medication for the pain, so there is a large group of people who have to learn to live with the pain.
Research in other conditions that cause chronic pain (e.g., neuropathy, fibromyalgia) has shown that having chronic pain can lead to mood problems, anxiety, and also changes in behavior. For example, there are people with pain who start avoiding activities, while other people go beyond their limits. Rehabilitative treatments are available for these people to help them function better despite the pain. For people with a spinal cord injury, the consequences of pain on thoughts, behavior and thus functioning have not been sufficiently studied. 
Treatment
As a rehabilitation physician, Charlotte has built up expertise in treating patients with a spinal cord injury at the specialized spinal cord injury ward of Adelante Zorggroep and at the rehabilitation department of Adelante/MUMC+ in Maastricht. In addition, she conducted years of research into chronic pain in diabetic neuropathy, for which she obtained her PhD in 2021. With the Clinical Fellowship, Charlotte will have the opportunity to further explore the impact of chronic pain on people with spinal cord injury. In her research, she will map out the consequences of chronic pain on mood and behaviour, and thus on daily functioning. These insights are then used in the development of a new rehabilitation treatment that is aimed at teaching people with spinal cord injury to better cope with their pain and thus function better.
A Clinical Fellowship is a personal incentive grant for a talented and specialized physician who wants to continue to combine clinical work with scientific research. With this fellowship the clinician is building his own line of research. The project is part of the Living Lab Rehabilitation Limburg of Maastricht University/MUMC+ and Adelante Zorggroep and is part of the Pain Expertise Center of Adelante Zorggroep.
Also read
For 40 years already, Annemie Mordant has been convinced that academic and support staff are stronger together. Until her retirement, as the head of MEMIC (the centre for research data management), she dedicated herself to optimally facilitating collaboration between academic and support staff. "We...

Annually, the European Respiratory Society (ERS) honors highly regarded senior scientists who have made significant contributions to the respiratory field. During the 2023 ERS International Congress in Milan (Italy), the ERS presented the ERS Lifetime Achievement Award 2023 to Martijn Spruit.

The bachelor's programme in Medicine at Maastricht University is undergoing a major overhaul. Not only will its curriculum be brought into line with the latest societal and medical developments, but its teaching method will also change. The students who started the English track of the Bachelor of...