Young Universities for the Future of Europe build European University
The Young Universities for the Future of Europe (YUFE) alliance was present in Brussels yesterday during the kick-off event of the European Universities Initiative. YUFE is one of the 17 alliances of European universities selected by the European Commission to develop and implement the first models for a European University. Professor Martin Paul, Chair of the YUFE alliance and President of Maastricht University that leads the consortium, said: "Our alliance, including ten young universities, will build the first European University of the future that is open to anyone." The YUFE alliance also announced the appointment of Dr. Daniela Trani as Managing Director. Both she and Cyprus born UM student Costas Georgiades participated in the official kick-off programme.
Studying throughout Europe
YUFE's vision is to enable you to study for a European diploma by compiling your own curriculum from all courses offered across the eight YUFE universities. In addition, the YUFE Virtual Campus hosts all the members' online course offer. A YUFE student card will offer you access to facilities everywhere. The official language is English but you will be able to learn the language of the host country. You will have opportunities to volunteer or follow internships. Your diploma will also list your achievements relating to language learning, professional training, job shadowing, community volunteering and all the other opportunities YUFE offers.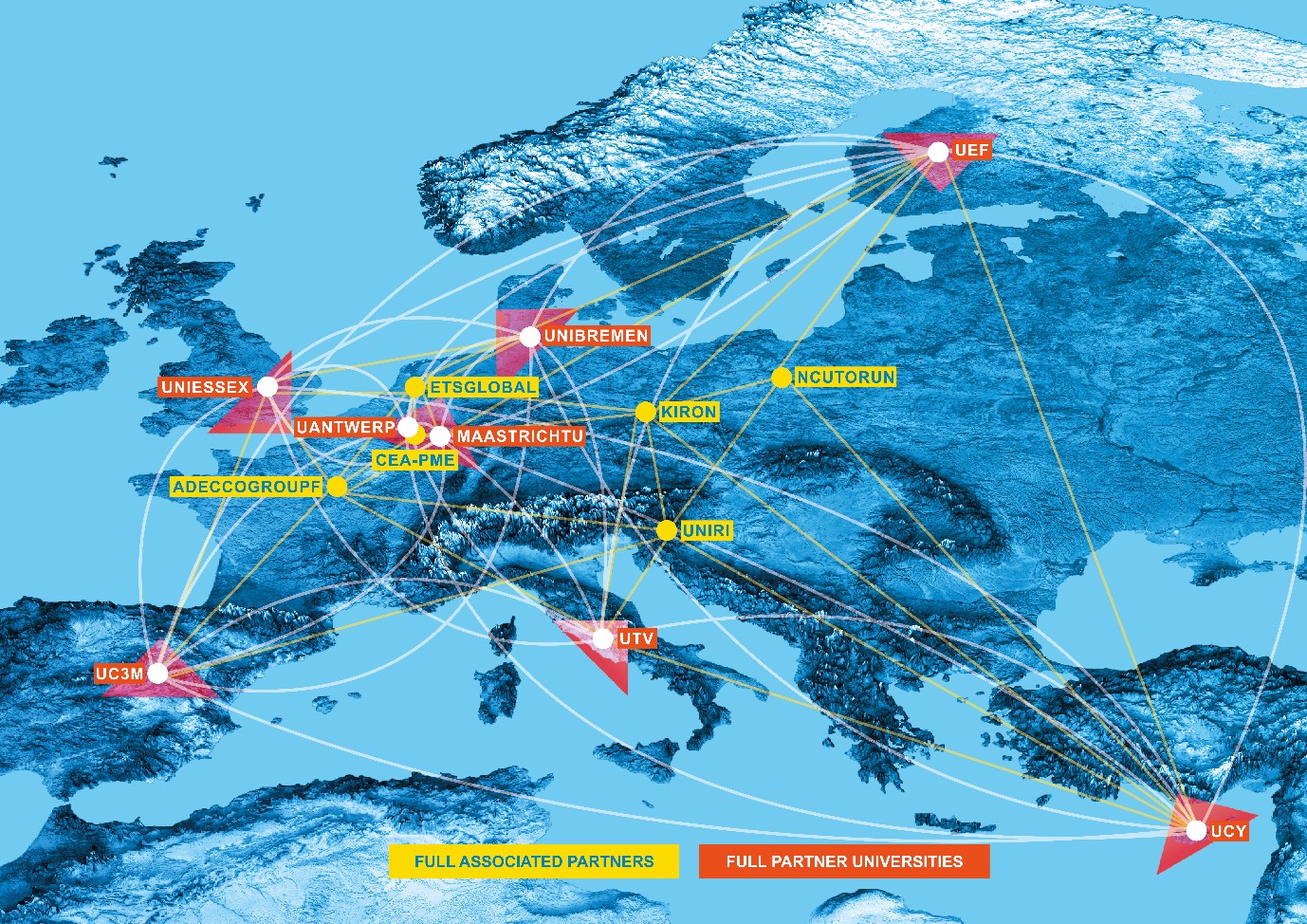 Social responsibility
YUFE also wants develop housing solutions to facilitate cultural exchange, mutual support and integration with the local community. For example, to completely immerse its mobile students in society, YUFE is considering furnishing homes where students can live rent-free and have the opportunity to contribute to their local community.
"YUFE is founded on the principle of social responsibility, and, above all else, to putting students at the forefront of everything we do. This is why in our initiative students have played and will always play a leading role being part of all governance bodies and co-creating this European University", says Daniela Trani. "Next year, we want to launch the first pilot programmes that will allow students from all backgrounds to learn at our 10 partner universities - including associated partner universities - but also to get to know the language, the culture and the people of the YUFE cities and regions. Another key element in YUFE is employability of our graduates. We will work side by side with public and private sector to ensure YUFE students develop competences tailored to the labour market needs and that make them highly employable professionals everywhere in Europe."
YUFE-partners:
Maastricht University (coordinator) - Netherlands
Carlos III University of Madrid - Spain
University of Antwerpen - Belgium
University of Bremen - Germany
University of Cyprus
University of Eastern Finland
University of Essex - United Kingdom
University of Rome Tor Vergata - Italy
YUFE associated partners:
European Entrepreneurs CMA-PME
Kiron Open Higher Education
Nicolaus Copernicus University of Torún - Poland
Adecco Group France
ETS Global
University of Rijeka - Croatia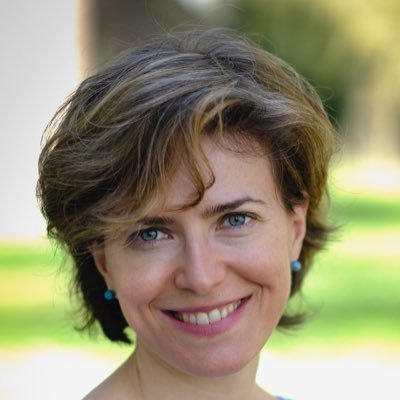 Daniela Trani holds an MSc degree in Physics (cum laude, 2003) from the University of Naples Federico II, Italy, and a PhD in Thoracic Oncology and Applied Biotechnology (2007) from the Second University of Naples, Italy. She worked as NASA/NSBRI postdoctoral fellow in the field of space radiation biology at Georgetown University (2008-2011) and then as senior researcher at the Department of Radiotherapy at Maastricht University (2011-2014). From 2014 to 2019, she worked as Senior Advisor for International Research Policy at the department of Academic Affairs of Maastricht University. In this position, she combined her international academic and policy background to advise and support the Executive Board of Maastricht University on strategic partnerships with other higher education institutions as well as research organizations in Europe and worldwide.