XVI Blischenko Conference on Public International Law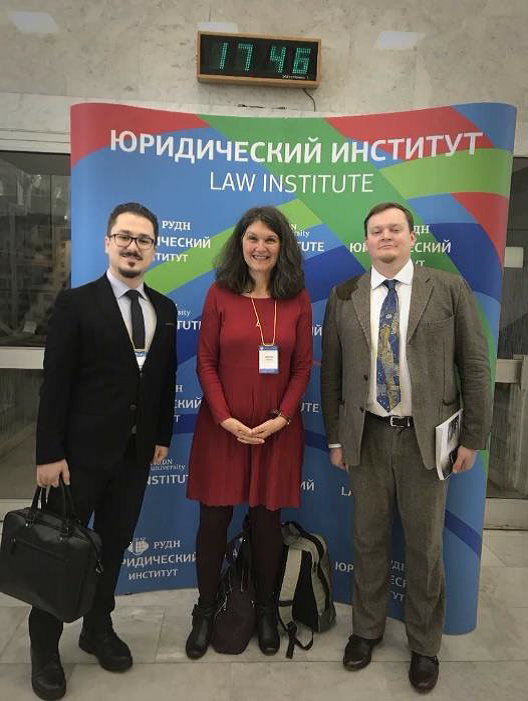 Upon invitation of the Department of International Law from the Peoples' Friendship University of Russia Moscow, MCEL member Prof. Dr. Marjan Peeters attended the XVI Blischenko Conference on Public International Law,.This year the conference was dedicated to the 70th anniversary of the Universal Declaration of Human Rights. In total, 589 participants from 48 states were at this Blischenko conference, during which Marjan held a plenary address on behalf of Maastricht University. The conference provided 19 expert workshops, and during the expert workshop on International Environmental Law, Marjan presented her paper "On Silent Objects and Barking Watchdogs: on the Role and Accountability of Environmental Non-Governmental Organisations". In the same week, Marjan delivered two lectures and two classes. Central themes were the Paris Agreement and the Aarhus Convention.​ Read more about the conference in the report attached!
Also read
On 30 November 2023, the Globalization and Law Network had the pleasure to host Prof. Klabbers, who presented his paper entitled 'The Business of International Organizations', which is related to the PRIVIGO project sponsored by the European Research Council.

On 28 November 2023, the Globalization & Law Network held a seminar featuring Dr Luigi Lonardo (University College Cork). 

This Annual Report highlights the main activities of the Centre that were undertaken in the year 2022.