Welcome to Francine Schneider: our new PhD Community Coordinator
Francine Scheider is our new CAPHRI PhD Community Coordinator as of 1 December. We are very happy that Francine, whose roots are in our research community, will be the face of our PhD programme!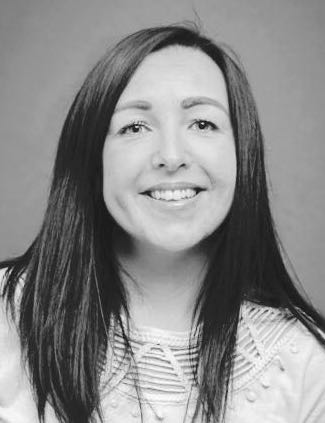 Tel us a little bit about yourself, Francine 
I work as an assistant professor at the Department of Health Promotion (research line Promoting Health and Personalized Care) and divide my time between teaching and doing research. Even though time is divided, content-wise I'm lucky to have a mutual focus in both teaching and research, which is planned and systematic health promotion (How can we understand why people do what they do and how can we optimize and facilitate this health behaviour?). Most of my teaching is linked to the master's programme in Health Education and Promotion, and the bachelor's programmes in both Health Sciences (track Prevention and Health), as well as University College in Venlo. In addition, I'm also lucky to be involved in the supervision of several (external) CAPHRI PhD candidates. This latter is something that I enjoy, and which has stimulated me to apply for the current position of Community Coordinator.
What will be your task as a PhD Community Coordinator? 
Within CAPHRI we have a big community involving a large amount of PhD candidates and their supervisors. In my new role I hope that we can preserve this community and, ideally, even further broaden, tighten, and enhance it. You can therefore expect that my focus will be on warmly welcoming new PhD candidates and supervisors, as well as on further optimizing the existing CAPHRI PhD programme for all involved. I'm very excited to get started and to meeting all of you in person! In the next couple of months, I will do my best to personally reach out to as many CAPHRI colleagues as possible, to get to know you and to collect all feedback and tips you might have for me. In the meantime, please also never hesitate to approach me directly (francine.schneider@maastrichtuniversity.nl).
Also read
Last Wednesday and Thursday, an international independent External Review Committee has visited CAPHRI.  We are looking back at a positive site visit with a few preliminary key messages, which we would like to share.

Symptoms of gluten sensitivity are partly to do with people's expectations, if celiac disease and wheat allergy have been excluded as causes. Recent research at the universities of Maastricht and Leeds shows that the expectation that gluten causes gastrointestinal complaints plays a crucial role in...

Nine out of ten miscarriages happen in the first three months of pregnancy. Researchers at Maastricht University Medical Center have found that in 70% of these cases, the embryo has a genetic abnormality.