Volunteering in Times of Corona - The Future of NPOs?
As a student at Maastricht University's School of Business and Economics, I am used to living in an international environment and constantly having opportunities to educate myself further by joining associations, initiatives and many exciting events. When the COVID-19 pandemic struck, this accumulation of opportunity I had previously taken for granted, suddenly disappeared.
I found myself back at home, feeling kind of useless, until I realised that I could become active and make an actual impact from my desk while in quarantine back at my parents' home. This month SBE's social theme was Entrepreneurship and I experienced first-hand a start-up like non-profit-organisation, learning how much volunteer work can have in common with starting a business.
In this article, I am going to discuss my recently gained experience with digital volunteer work, how you can become active yourself and which potential I see for digital NPOs in the future.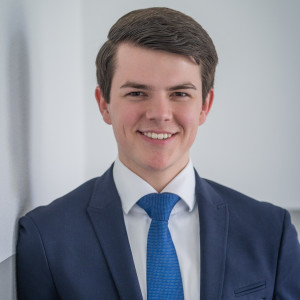 My way into digital volunteer work
Members of my generation, that is Gen Z, are known as digital natives. Constant connectivity has led to a youth that is more informed and up to date than ever with what is going on around the world. Word about grievances and crises travels in near real-time. This information era has ignited a new spark in the youth's inner calling to help those in need. Consequently, volunteering and social activism have shaped my generation's lifestyles and aspirations, especially over the last few years. High school graduates spend from a couple of months to entire years in developing countries, doing volunteer work while global movements, like Fridays For Future, attract millions of young people to march in the streets. After hearing captivating and eye-opening stories from a friend that lived in Ghana for a year and constantly being reminded of my own privilege, I felt an urge to somehow become active myself. Unfortunately, next to my studies at Maastricht University, I did not feel like the right opportunity had presented itself yet, even though I was constantly reminded of global issues when talking to my fellow students from all over the world.
In March, after returning from a study trip to New York City, Corona had ultimately reached Europe and in no time, universities closed down campuses, which is why I found myself back at my parents' home in the south-west of Germany. Especially after experiencing the immensely international and fast-moving environment of New York, it felt wrong to sit at home, somewhat useless, occupying my mind with tv-shows or study material that naturally did not take into account the global crisis happening outside my door. I was frustrated, until one day I was talking on the phone to a friend who told me about an initiative that an old school friend of his had started.
 
COVAID AFRICA
This initiative my friend was talking about is called COVAID AFRICA and at that time, had only existed for about two weeks. The idea was simple: create digitally live streamed concerts to raise donations in support of Doctors Without Borders. They are fighting the pandemic on the African continent, where social distancing turned out to be more difficult. Additionally, the concerts would offer a platform to artists that have been affected by the pandemic themselves.
In no time, Niklas, the founder and a student at the University of Amsterdam, had told his idea to and attracted over 300 volunteers from all stages of life and from all around the world to join the campaign. I was intrigued and saw my opportunity to finally become active myself. As an ambassador I told my friends and family about our cause and became part of the marketing team, promoting the campaign on private and professional social networks. While all of us were working from different cities, countries and even continents, modern communication technology allowed us to coordinate between departments which reached from design and marketing to HR, artist relations, ethics, copywriting and more. A 100% digital NPO built from the ground up.
With the help of now more than 400 ambassadors and many great artists, COVAID AFRICA successfully hosted high quality digital concerts every weekend since April and thereby managed to become one of the Top three campaigns raising donations for Doctors Without Borders. Additionally, the campaign successfully collaborated with well renowned organisations such as "Viva con Agua" and "BandsInTown". 
I bluntly mention these successes because they capture the potential that has kept me engaged and inspired for the last three months. COVAID AFRICA reminded me of the power for positive impact that lies in our hands when using technology for the right reasons. Stories about data abuse, censorship and political interference have cast a shadow on the internet's good sides but initiatives like COVAID AFRICA foster optimism for a brighter future.
Lessons I learned from my time with COVAID AFRICA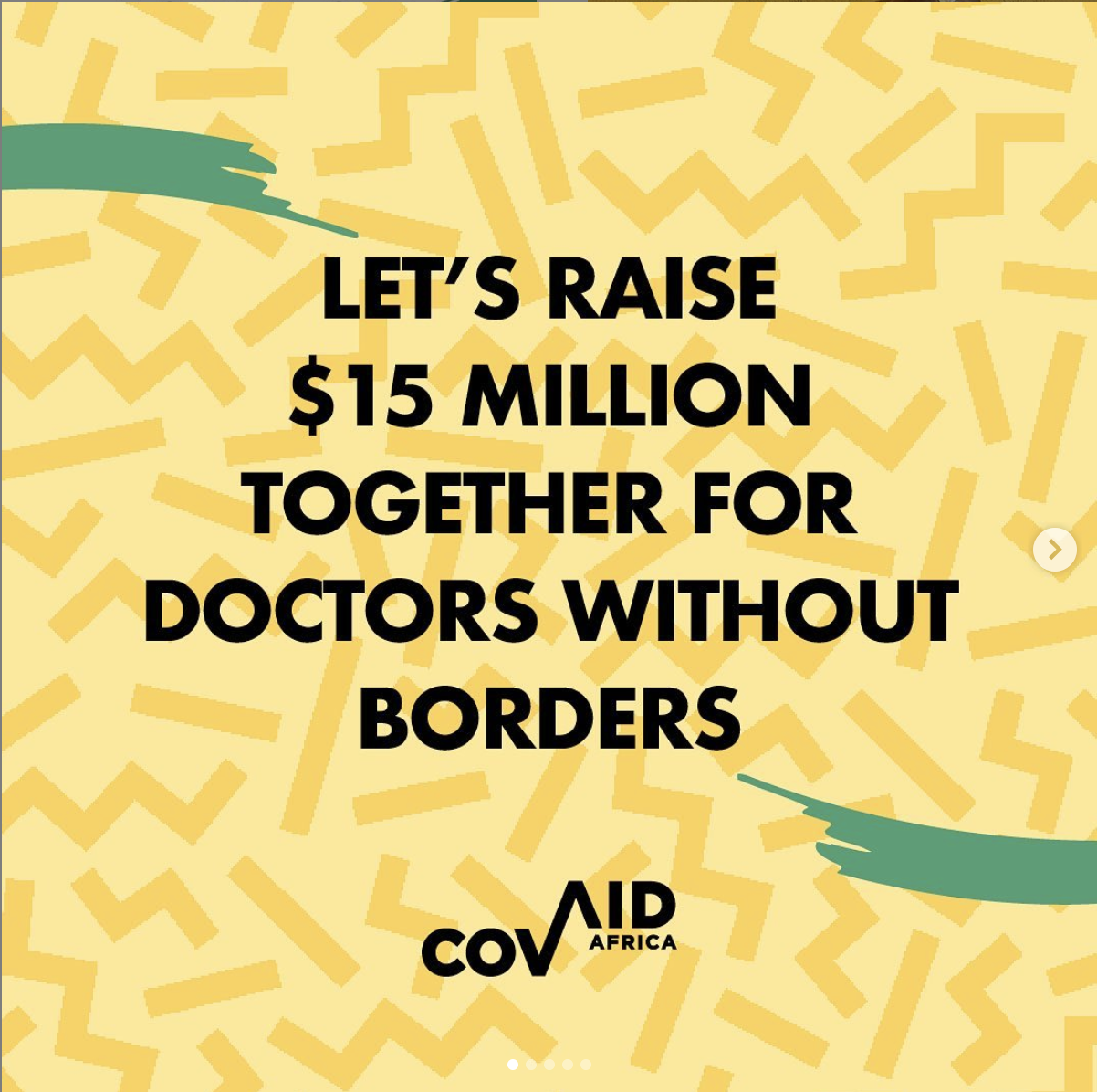 I mentioned earlier that "I did not feel like the right opportunity had presented itself yet" when I wondered why I had not yet acted on my urge to do volunteer work. After working with COVAID Africa my perspective has changed completely. I realised that it was not nearly as complicated as I had anticipated. If you wish to help, there are countless initiatives and individuals looking for whatever help you can offer. People are thankful and people are open.
Another lesson I retained from this initiative is that you can get things done much sooner than you think. The two-weeks that it took to outline and build a bottom-up movement like COVAID Africa are a great benchmark. What are two weeks in the great scheme of things? Obviously, this is very relative and dependant on individual circumstances but as a Maastricht University student, two weeks can fly by without me noticing. This should show anyone with an idea for a project, be it of entrepreneurial or humanitarian nature, that just giving it a try and looking at the results from an initial effort can say a lot about a project's future. Two weeks, what do you have to lose?
What happens to COVAID AFRICA after the campaign is finished?
After observing the success of its temporary campaign, the COVAID AFRICA community has decided to use its young and agile character to revolutionise humanitarian action by conceptualising a permanent NPO, namely: HumanAid. The executive summary for HumanAid envisions an umbrella organisation that can quickly react to humanitarian crises around the world by raising awareness and mobilising resources toward front line helpers. By utilising modern technology, HumanAid will overcome inefficiencies of physical office spaces or a large workforce and thereby allow for immense flexibility. Through standardised processes, HumanAid will be able to act swiftly while preserving the agility to respond to the needs of different types of crises. Each campaign will have its own focus and core team while making use of the umbrella organisation's resources and network, thereby ensuring sufficient attention for individual circumstances.
To me, this is really exciting and feels like a taste of what the future of volunteering could look like, especially for people that, for whatever reason, might not be able to help on the frontlines of humanitarian crises.
 
What does this mean for you and me?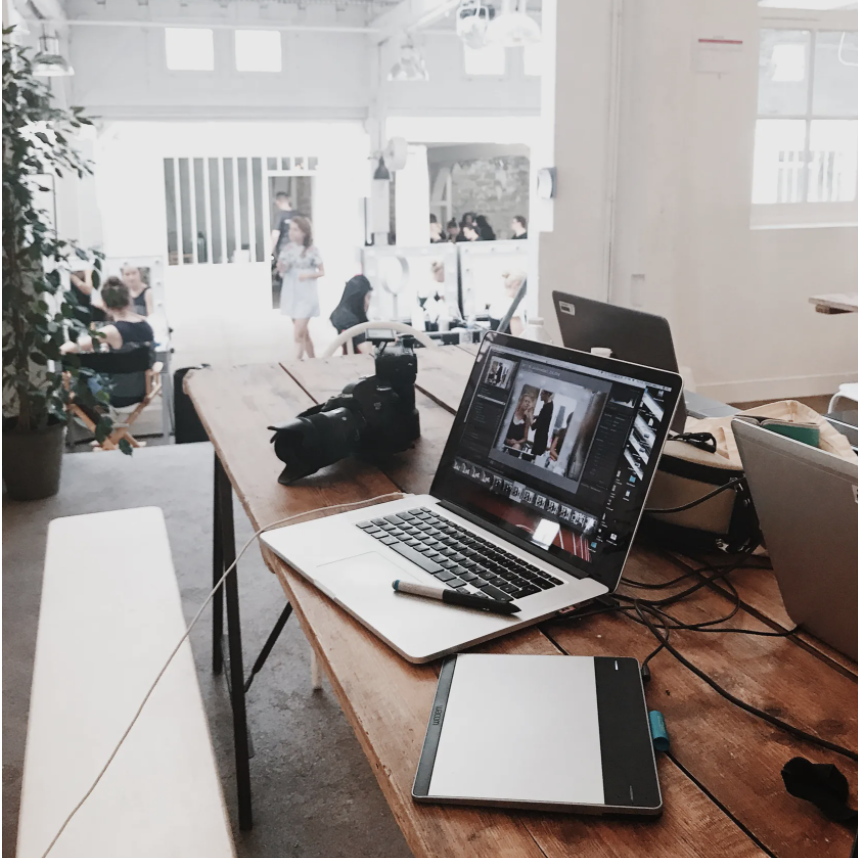 Keeping the entrepreneurship theme in mind, I believe that initiatives like COVAID AFRICA / HumanAid remind us that modern technology provides us with powerful tools which enable us to make a sustainable impact without having to spend large amounts of money or even leave the safety of our home. A great idea, time and perseverance can lead to something that you might not have dared to imagine two weeks ago.
While I did not create the campaign myself, I joined, found my spot in the community and got to know amazing, talented people while gaining practical experience in a time when internships and the like are cancelled across the board due to the ongoing pandemic.
If you have any questions or want to become active yourself, feel free to contact me on my personal LinkedIn or visit our website.
Also read
Fossil subsidies undermine climate policy, says Patrick Huntjens and other colleagues in an opinion article.

SBE alumnus Riccardo Notarangelo works as a Project Researcher at the University of Vaasa in Finland. In this article, he shares how his studies and experience at SBE and his love for rugby contributed to him going to where he went and ending up where he is.

Obligation for energy label C for offices seems to have desired effect