UM Education Days 2023: "To YOU, what is Teaching and Learning all about?"
The UM Education Days, arguably the most anticipated event of the year at EDLAB, gathered over 140 staff and students from across faculties on 7-8 June 2023 for two jam-packed days of conversation and discussion about education, technology, innovation, advising, tutoring, feedback, and much, much more.
A report by EDLAB Student Assistant Munshya Mupela.
As I stepped into the Serre, I was greeted by a mix of familiar and new faces. The room was filled with lively chatter, excitement, enthusiasm, and anticipation. The blank puzzle pieces handed to us at the entrance only heightened our interest. As if guided by serendipity, a participant drew my attention to a heron perched gracefully on the nearby wall, a symbol of good luck and prosperity: "Kijk, een reiger!"
"Share and reflect on education with intention"
Our comperes, Donna Carroll and John Harbord, welcomed the audience and left no doubt that this would be a time of receiving, giving and collaborating. After all, aren't we "the PBL university?"
Keynote speakers Ellen Bastiaens and Alexandra Mihai provided insight into the new role of EDLAB as a Centre for Teaching & Learning (CTL): "A CTL is a place where teachers, students and anyone in the academic community can share and reflect on education with intention." As it turned out, these words encapsulated exactly what the next two days would bring.
The mystery surrounding the blank puzzle pieces was soon unveiled when Donna and John gave us the instructions: "Illustrate on your puzzle piece what to YOU, Teaching and Learning is all about". By the time we parted, all the submitted pieces had come together perfectly, creating a mosaic that physically represented the collaboration and connection that took place throughout the event.
Photo Impression UM Education Days 2023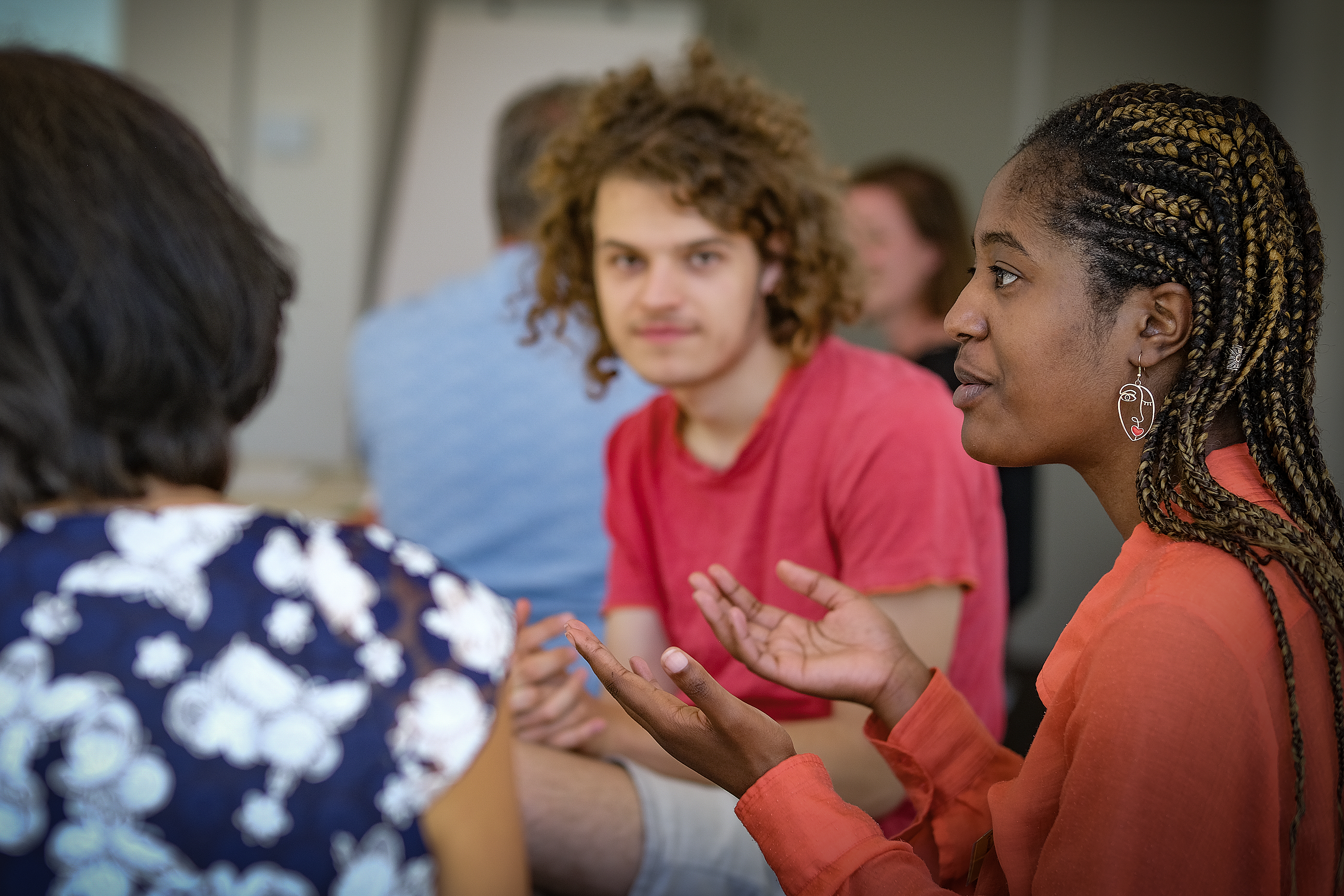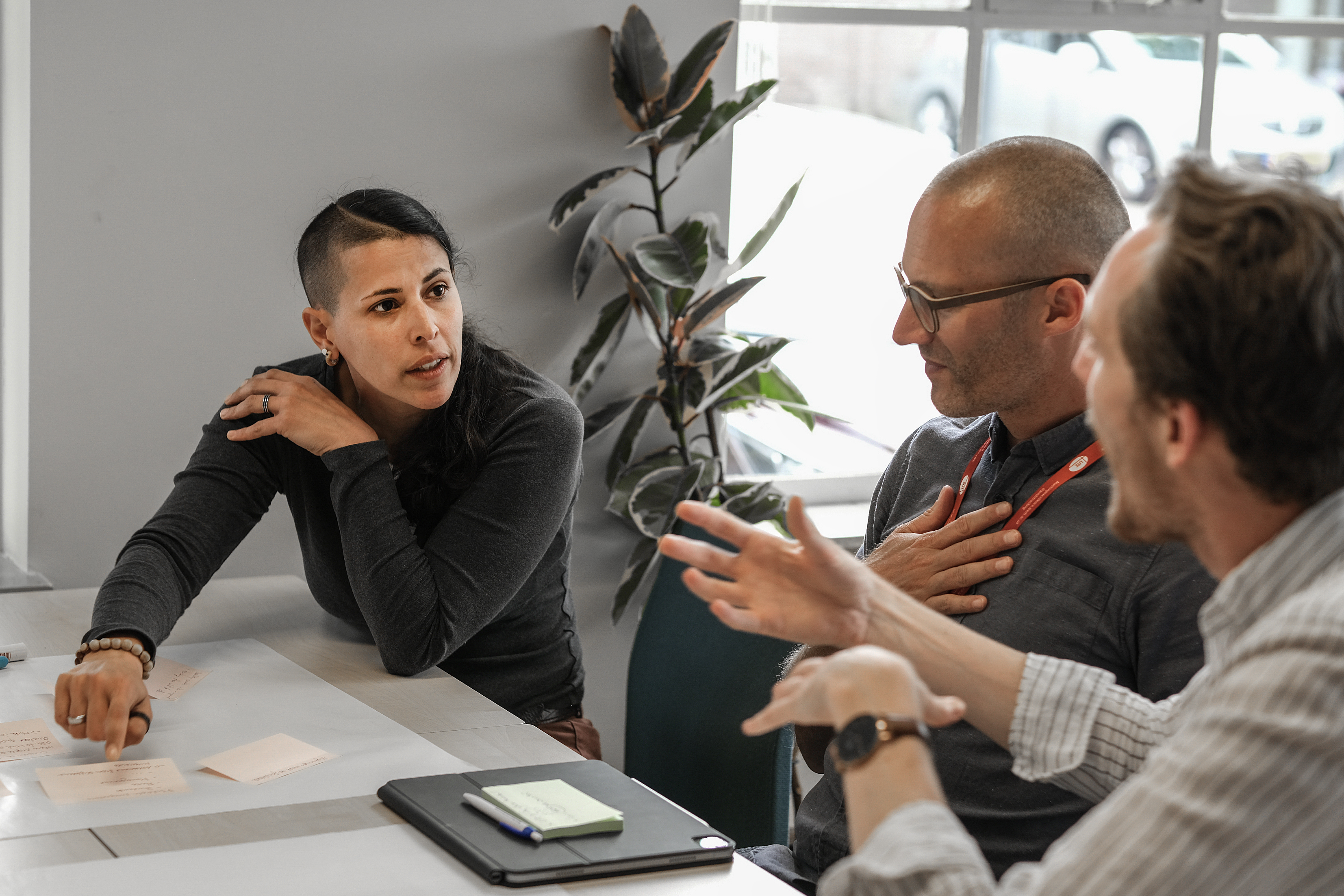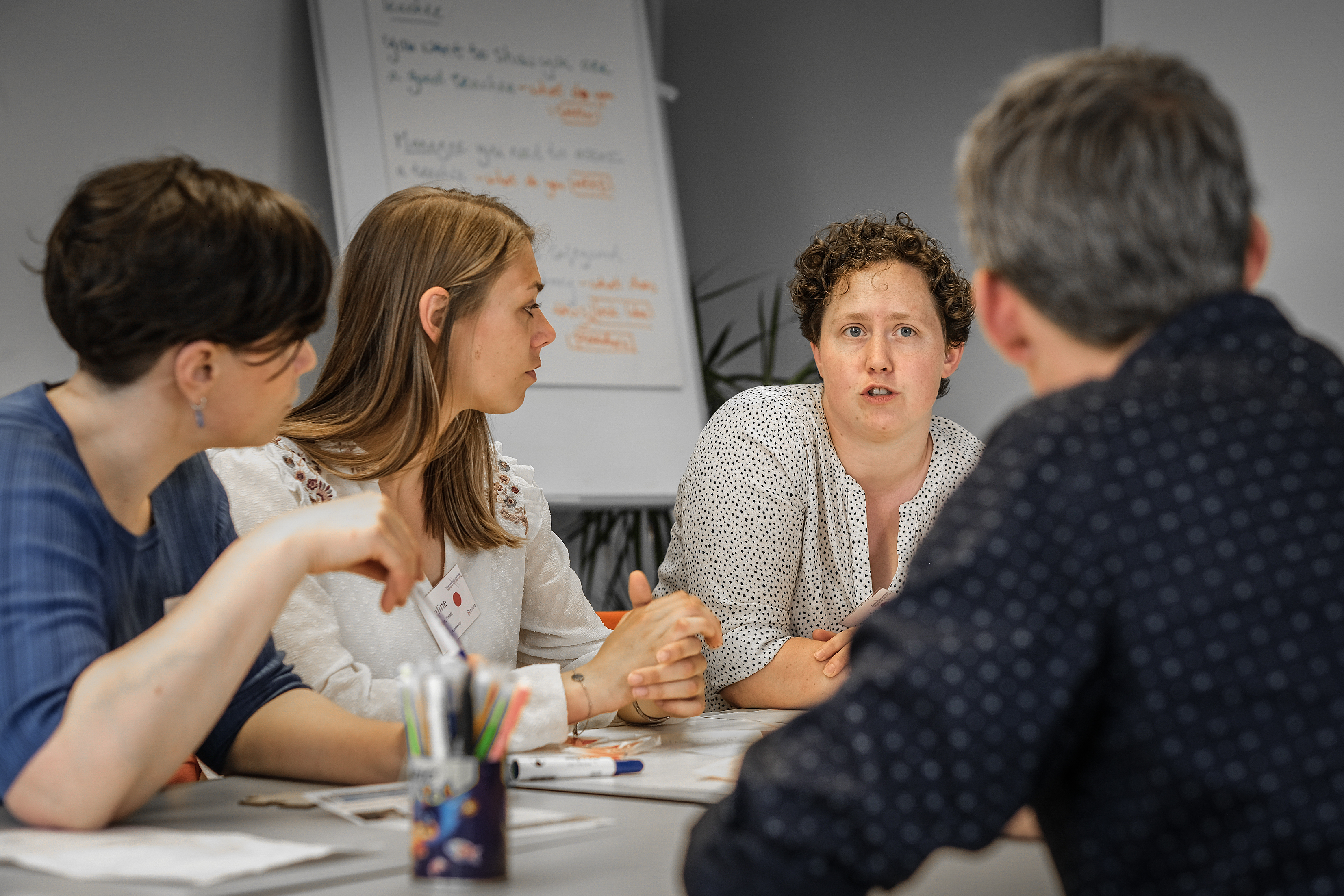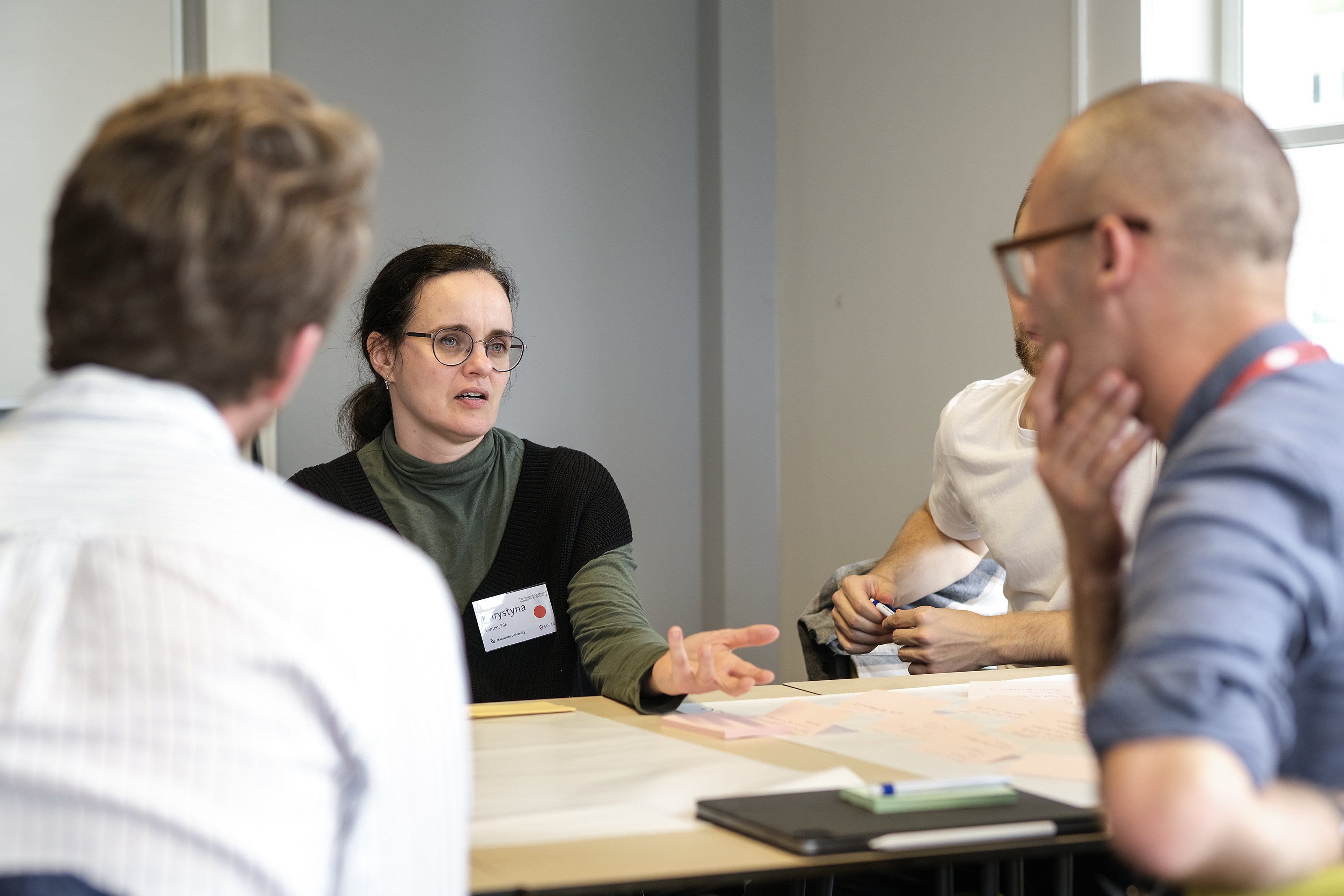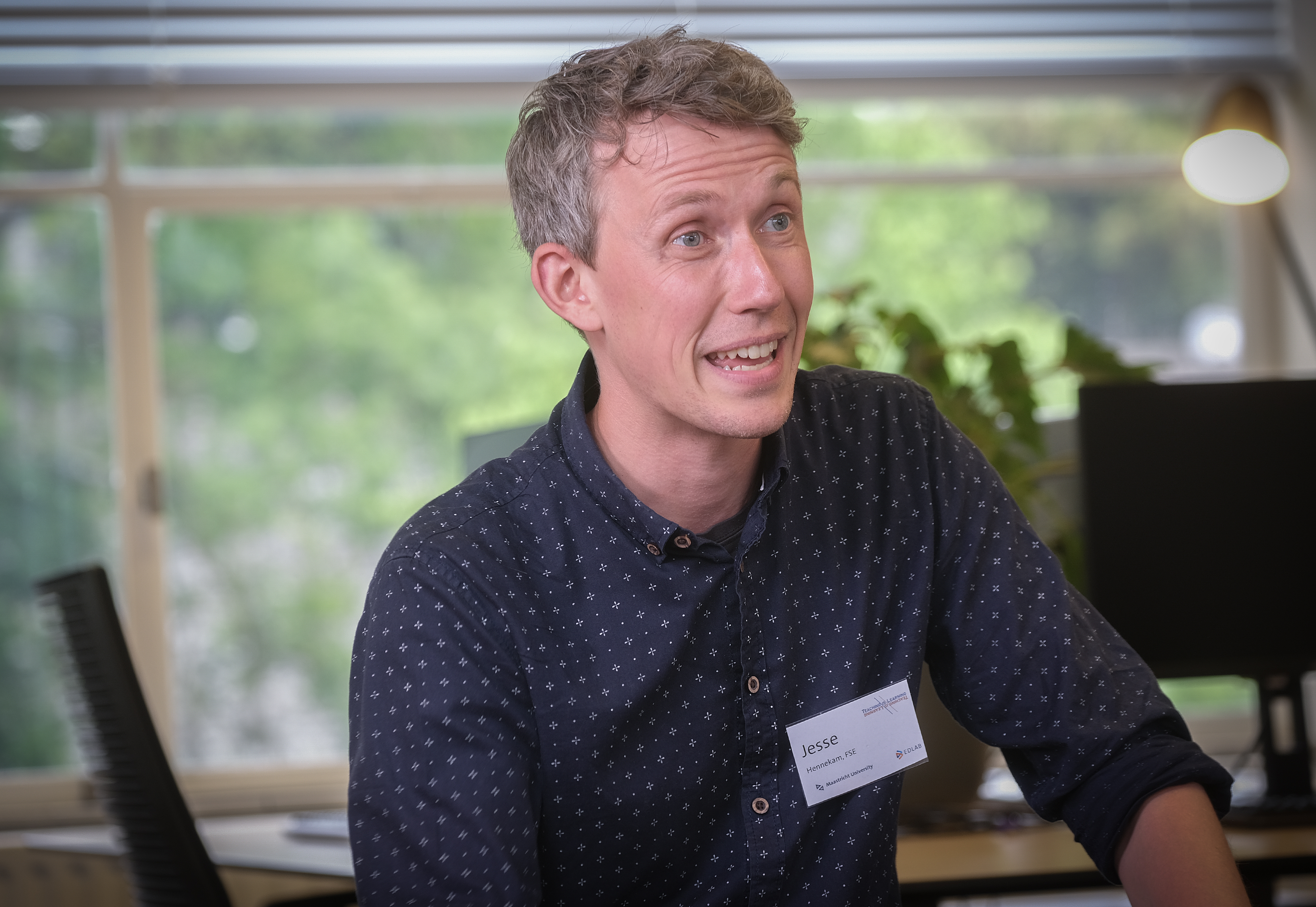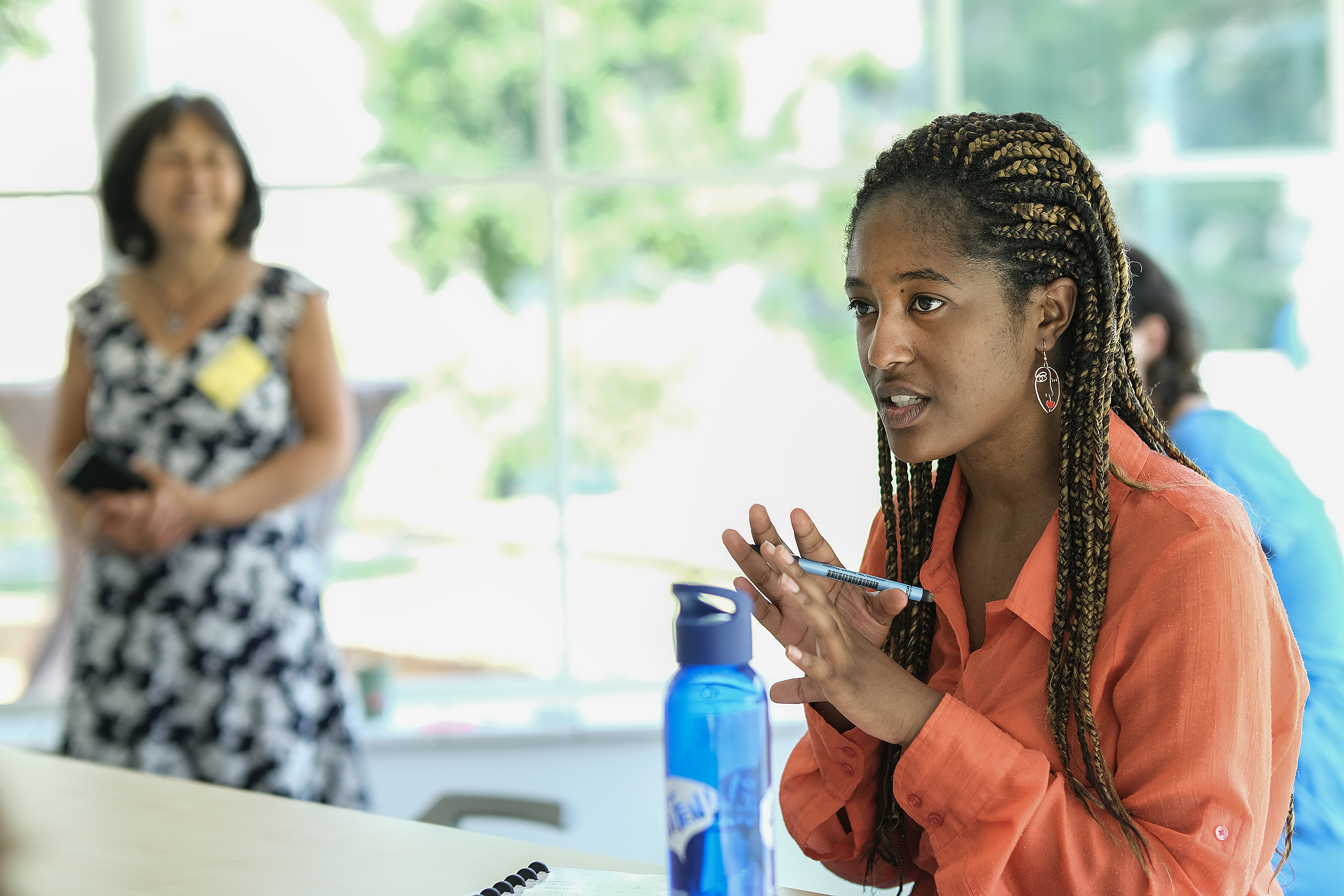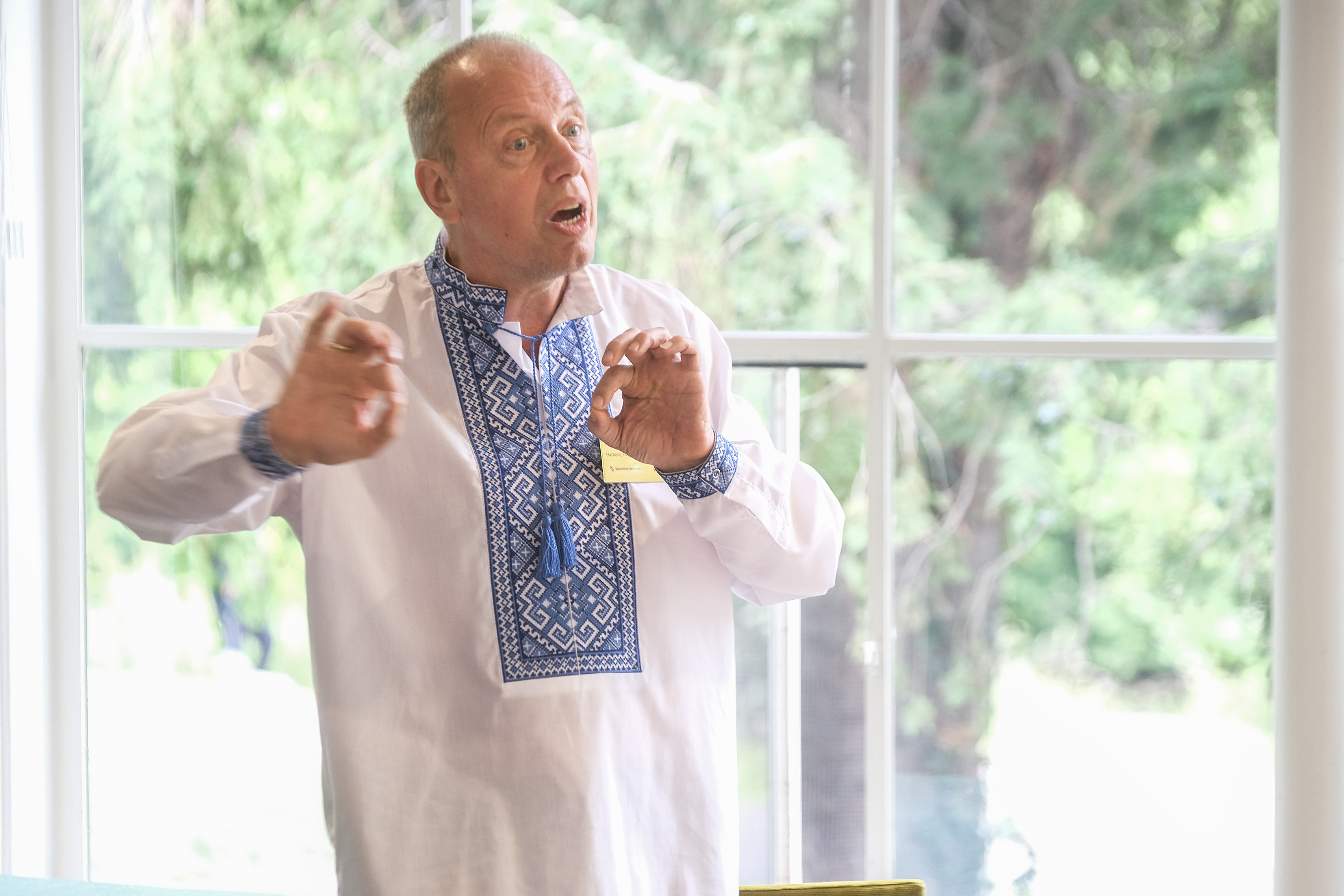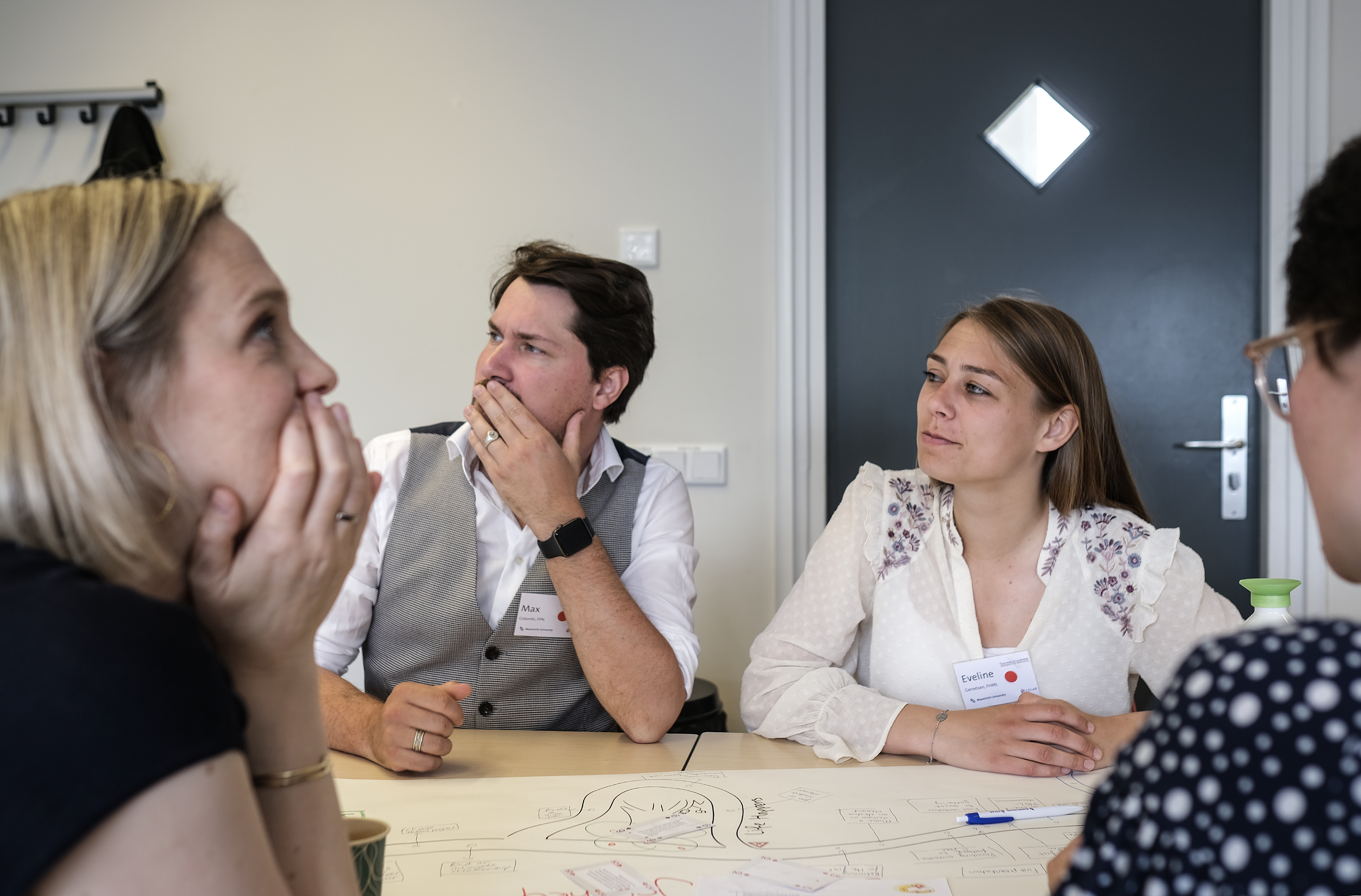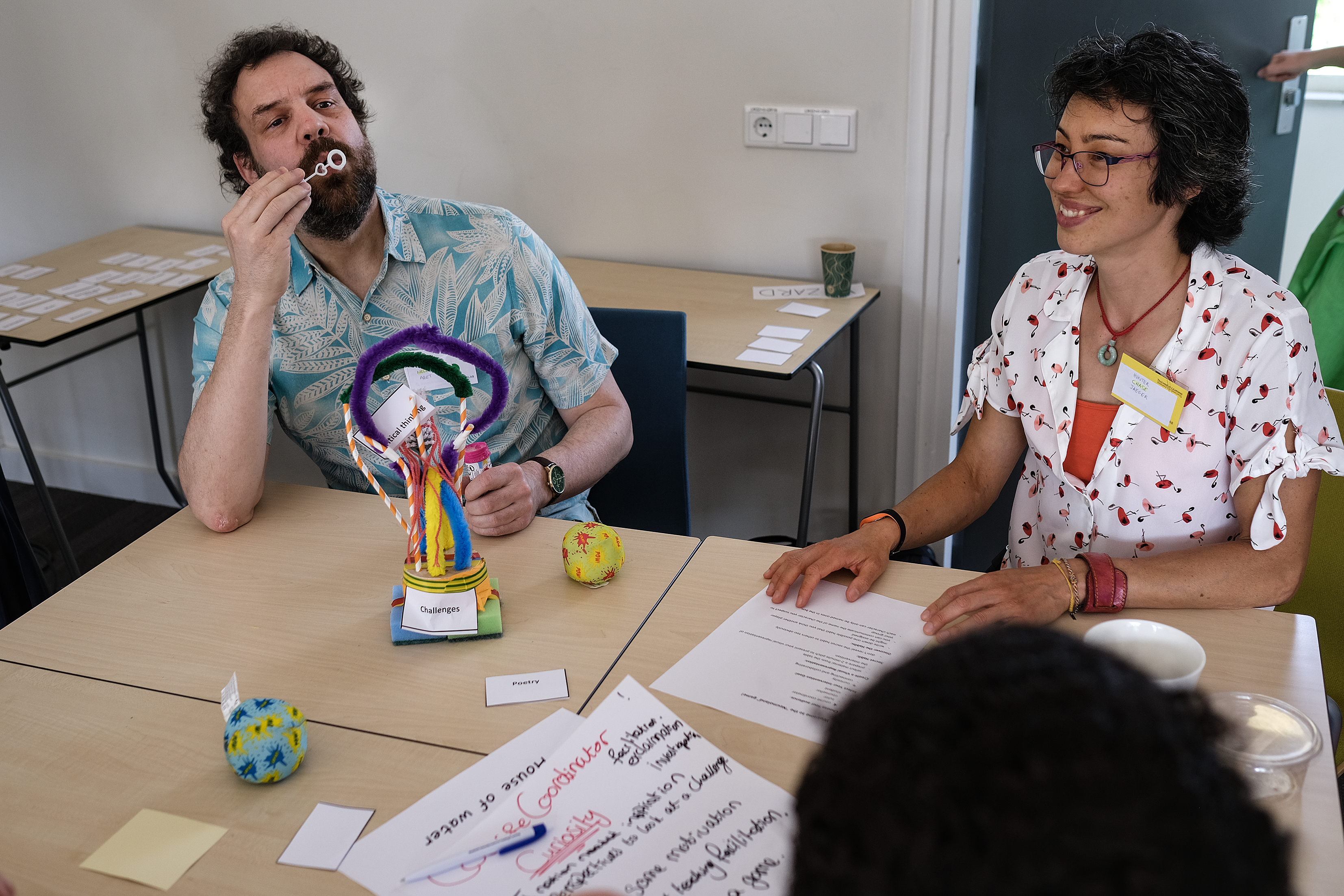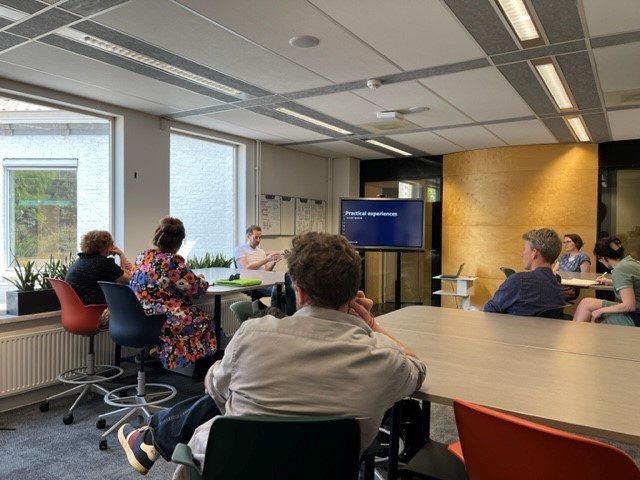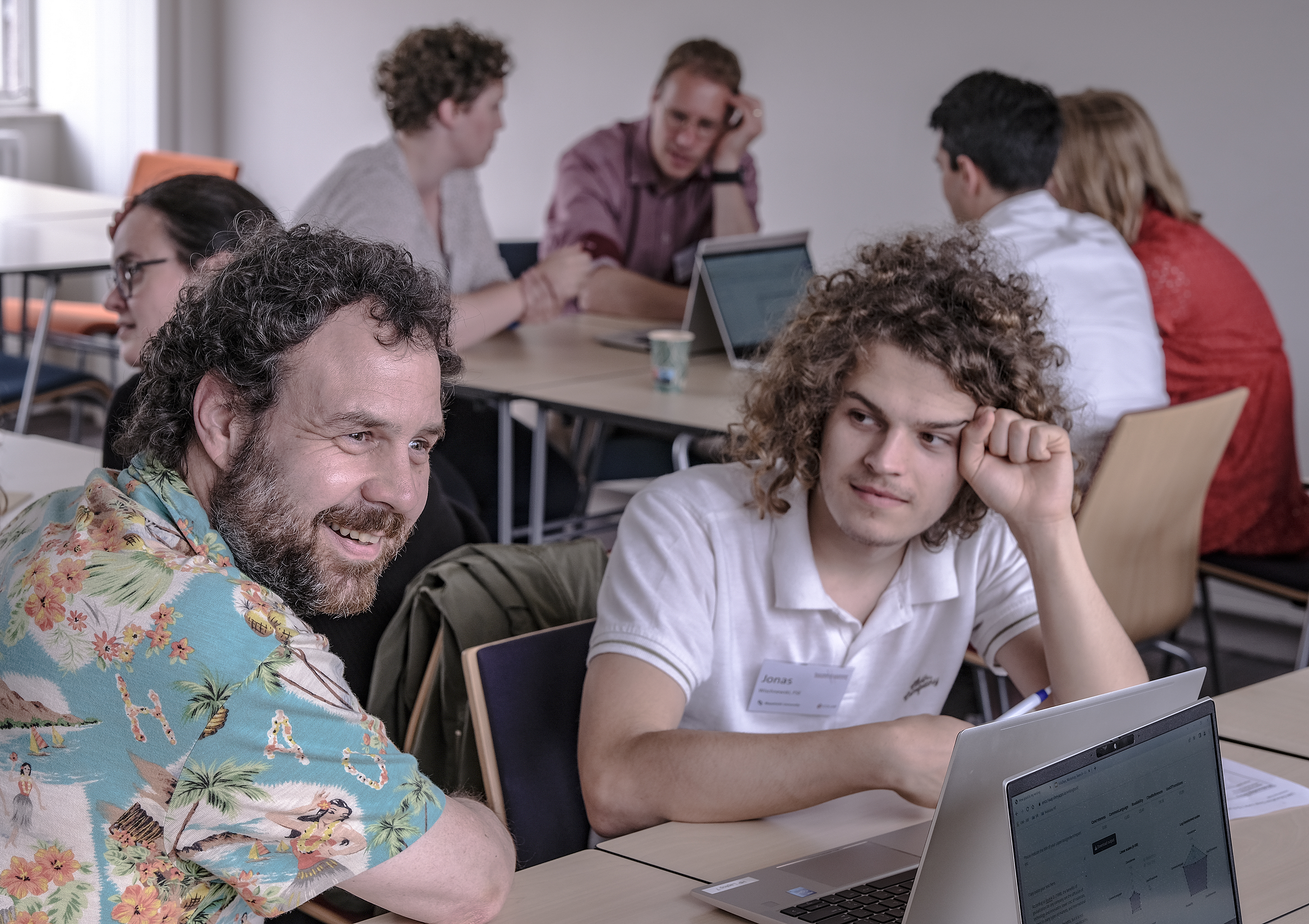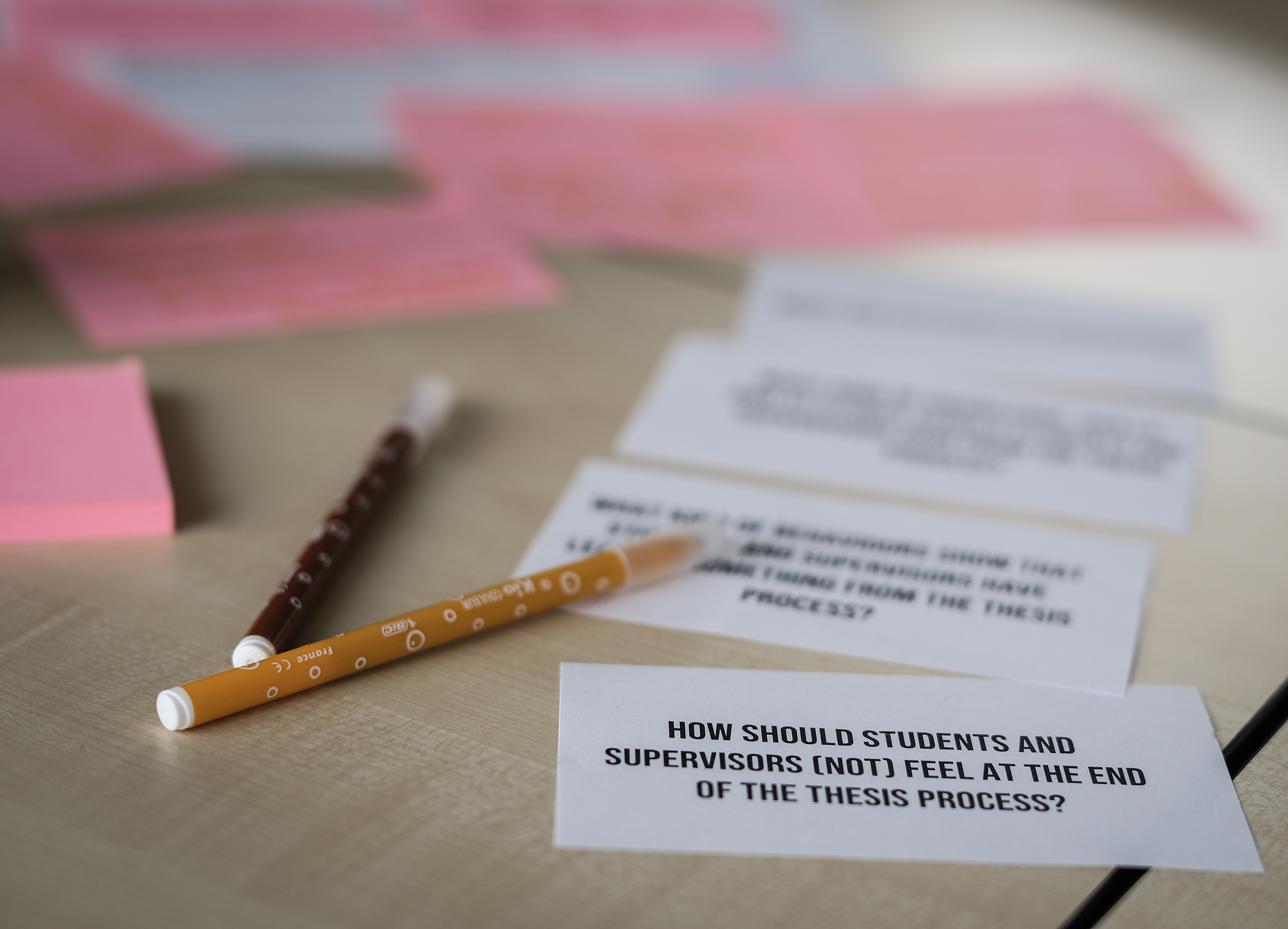 "Moss-map your education"
If anyone thought the Education Days would be a time of merely sitting and watching unilateral presentations, they were sorely mistaken. During a creative workshop led by Burak Can, we crafted  – Burak used the Dutch word "knutselen" - with live moss and the bounty of nature surrounding us to visualise an educational challenge. Some sessions even took us to the park and the inner-city University Library.
Participants found themselves presented with the delightful conundrum of having to select which workshops to attend, due to their simultaneous scheduling. However, the choice was easier for some than others: "I know most of the presenters; whatever they produce – it's going to be quality."
"What does your teaching smell like?"
Fortunately, we were able to share what we missed over lunch as we indulged in a delicious buffet. "My friend is going to be so jealous. He loves Indonesian food." One participant told me about the Master Thesis Supervision workshop they attended, saying, "It's not something I have to do now, but maybe in the future." Her remark showcased the continuing value of these workshops.
During the "Improv(e) your Study Start" workshop, we learned to focus on what is strong instead of what is wrong in any situation, especially at university. Later, the Sense-Based Education Workshop posed a seemingly peculiar question: "What does your teaching smell like?"
Indeed, these days were filled with a multitude of experiences that go beyond words. You just had to be there. And next year, you can be!    
By Munshya Mupela, Student Assistant at EDLAB
UM Education Days Presentations
The workshop presentations are available in the EDLAB group on the Maastricht University Intranet.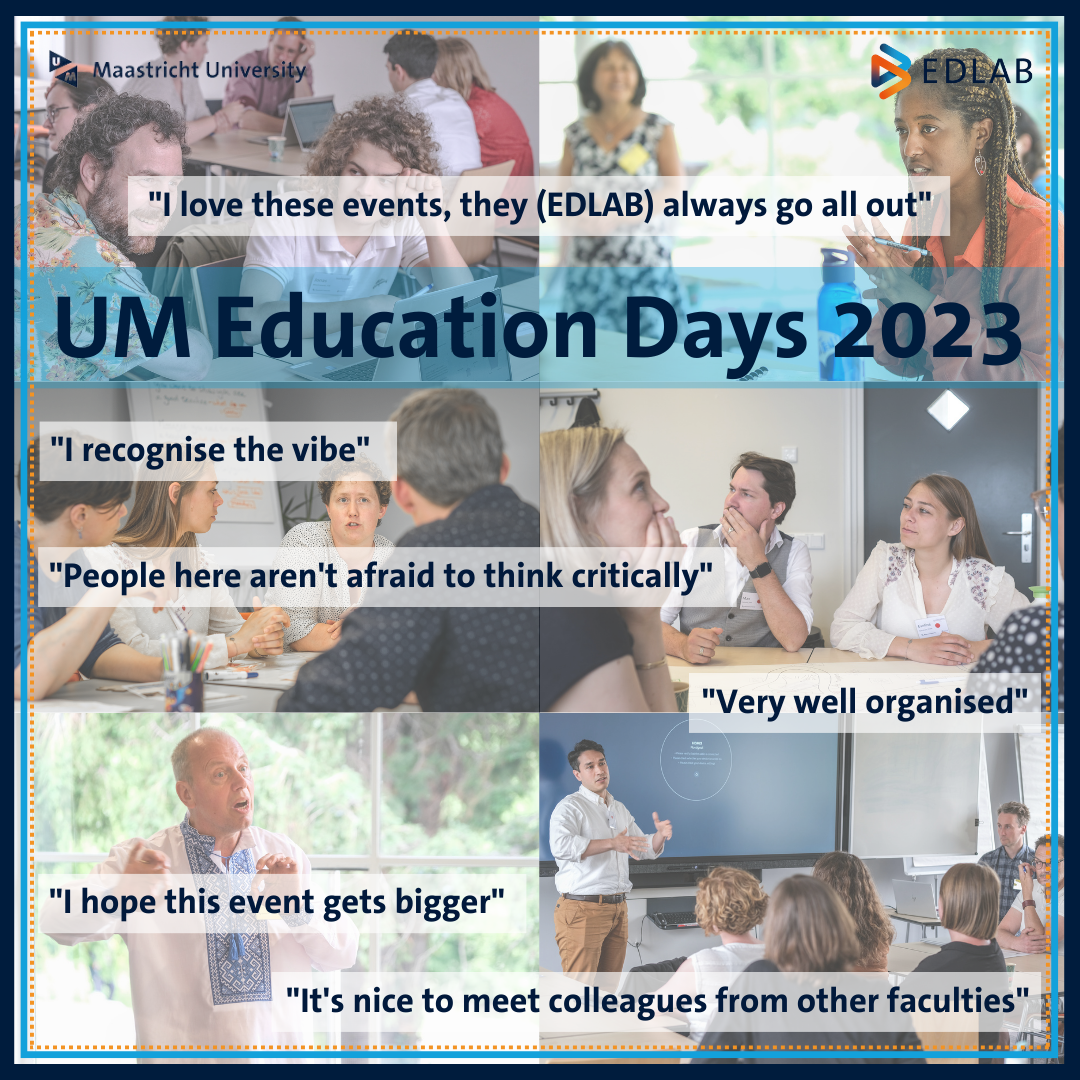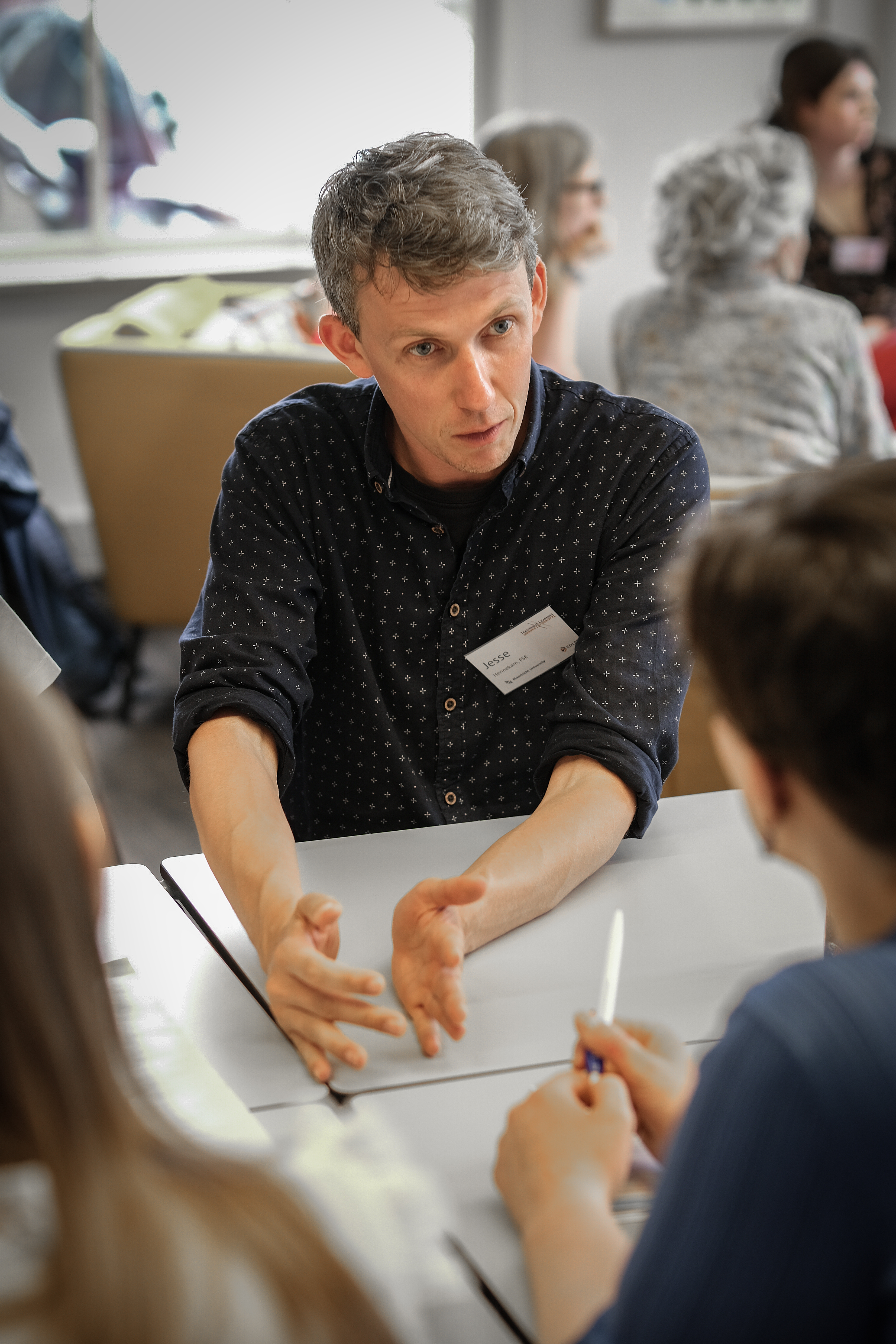 UM Education Days 2023 participant: "I know most of the presenters; whatever they produce – it's going to be quality."
Also read
Alexandra Supper challenges the misconception that skills training at Maastricht University operates separately from Problem-Based Learning (PBL) principles.

EDLAB invites Maastricht University teaching staff to apply for an EDLAB education innovation grant à € 5,000,-.

Do you teach at UM? Do you know that making educational videos can actually be a more fun, less frustrating and less time-consuming experience? In this article, Stefan Maubach explains how he makes videos and tells you what works for him. Perhaps his tips will also help you create your own videos!