UCM Students' column: Friendship, Conversation and Liberal Education
On the 10th of September 2015, the Academic Council of UCM's study association Universalis was hosting its first Guest Lecture of the academic year. The lecture was given by Dr Thomas Norgaard from the University of Winchester on the topic of "Friendship, Conversation and Liberal Education".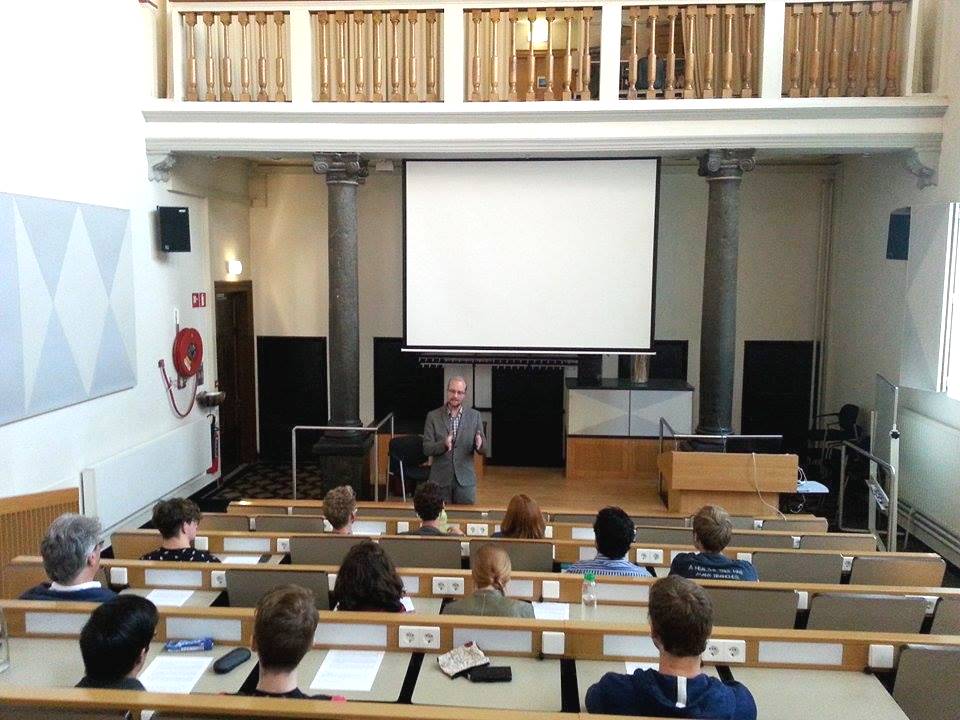 He first introduced those three concepts to then link them together. Thereby, he emphasized the importance of difference in friendship in order to be able to create depth. This, as he said, is one crucial component of a liberal education as well and therefore friendliness should be key to a good learning environment. Due to the small group size, the lecture could develop into a discussion round, with the students engaging in several discussions with Dr Thomas Norgaard. One of the students said: "It inspires me to think further about something I never thought of before.
Also read
Legal scholar Amy Azhar on the unintended consequences of the possible new legislation limiting the influx of foreign students in the Netherlands.

Fossil subsidies undermine climate policy, says Patrick Huntjens and other colleagues in an opinion article.

For 40 years already, Annemie Mordant has been convinced that academic and support staff are stronger together. Until her retirement, as the head of MEMIC (the centre for research data management), she dedicated herself to optimally facilitating collaboration between academic and support staff. "We...