Two new peer reviewed publications by dr. M. Brkan
MCEL member and Assistant Professor in EU law dr. Maja Brkan has published two new peer reviewed articles:
 
Brkan, M., Data protection and European private international law: observing a bull in a China shop, International Data Privacy Law, 2015, Vol. 5, No. 4, p. 257-278. 
Brkan, M., Data protection and European private international law, EUI Working Paper Robert Schuman Centre for Advanced Studies 2015/40, published also on SSRN: , p. 1-37

The objective of both articles is to point out current and potential obstacles to effective protection of the fundamental right to data protection, created by rules on jurisdiction, and to put forward solutions for removing those obstacles with regard to data protection.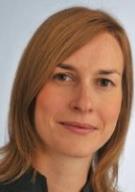 Also read
On Friday 17 November 2023, the ITEM annual conference was held at the county hall in The Hague, focusing on the theme of mobility and infrastructure. The joint finding was that much remains to be done to raise awareness of the necessary priority, to deploy (existing) instruments and the possibility...

PhD thesis written by Sander Paul Martijn Kramer
A growing number of mobile individuals, who take advantage of their European freedoms of movement, face a lack of comprehensive pension information. This obstacle can hinder those who need pension information the most in making well-informed retirement...

PhD thesis written by Alice Giannini
The idea of criminal behavior of artificial intelligence (AI) systems is nothing new. In fact, science fiction has been dealing for decades with evil robots rebelling against humans and taking control, or with machines that go crazy and act unpredictably. Yet, it...