Team SmartBite wins Top Sector Chemistry student competition with innovative bruxism sensor!
Three of our students, Onno Akkermans, Mitch Spronck and Pegah Keshaniyan, entered the Top Sector Chemistry student competition with their project on developing a sensor to measure bruxism.
The sensor they developed is smaller, thinner and more sensitive than the sensors that are currently on the market, and can be custom made.
During CHAINS 2015 (the largest scientific chemistry congress in the Netherlands), all participants got to present their project. 

Onno, Mitch and Pegah won the competition! Needless to say we are very proud of our students!

"SmartBite has found a creative way to apply chemistry to a relevant problem. The team had a clear plan prepared with a multidisciplinary approach, and this led to good and immediately applicable results. During their presentation they were clear in their explanation and the answers to the questions of the jury were very convincing", the jury explained.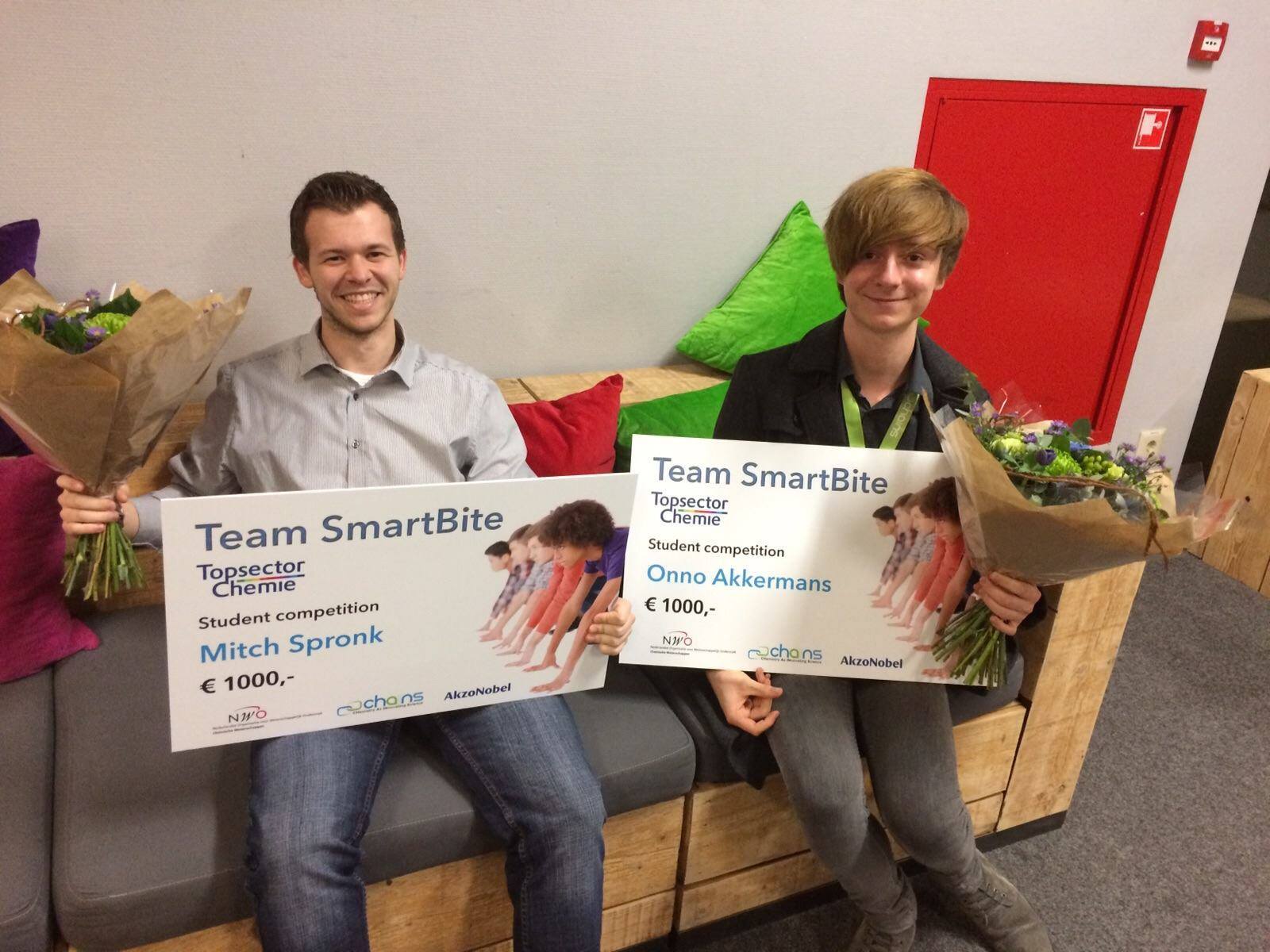 Congratulations Onno, Mitch and Pegah!
Also read
Reusing waste as a source for new materials appears to be an effective way to reduce the use of fossil-based sources in the production of materials such as plastic. However, how do you do this on a large industrial scale? In late November, Maastricht University and its partners TNO and Brightlands...

Under the name "Terra," Albert Heijn has introduced a 100 percent plant-based product line, with some two hundred different food items ranging from beverages to spreads and meat substitutes. How sustainable and healthy are these products?

Nikola Prianikov came from Kyiv to study Data Science and Artificial Intelligence in Maastricht. He talks about how UM's Foundation Programme opens doors for international talent, how he enjoyed his study experience despite war and pestilence, and how the Netherlands has come to seem like a viable...