Students going the extra mile
Team Maastricht wins national medical contest
The organisers of the Rosalind Franklin Contest (RFC) aren't afraid of a bit of self-mockery; the goody bag they handed out read: het is wit en het loopt in de weg (it's white and it gets in the way'), followed by the website www.artsinspe.nl. On Saturday 13 May, these goody bags could be spotted all over Maastricht, where the sixth edition of the largest interfaculty medical contest in the Netherlands was being held: the RFC. Team Maastricht placed first, winning the title of best medical faculty.
All medical faculties in the Netherlands can nominate a team consisting of their top five third-year students, who compete against each other in various theory and practice rounds. This year, the participants had to identify diseases using photographs and videos, answer questions about the history of medicine, and carry out practical assignments as a team.
'This competition was created twenty years ago by the Charité university hospital in Berlin, where I once taught,' explained Maastricht University president Martin Paul in his welcome speech. 'We wanted to organise something fun and light-hearted for our hard-working medical students.' After he was appointed president of Maastricht University, Paul decided to introduce the contest in Maastricht under a new name.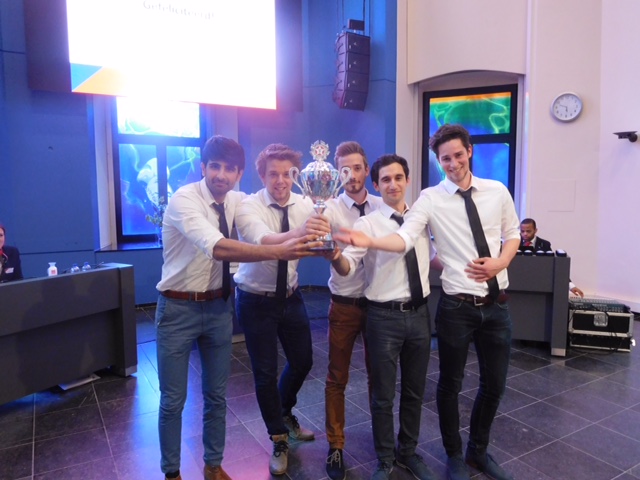 Prizes
A team of sixteen medical students were tasked with organising the RFC. 'It's a lot of work,' says Bregt Broddin, member of the PR committee. 'Finding sponsors is particularly challenging. Nevertheless, we came up with some truly great prizes for the participants and the audience members, who could vote using special devices.'
After arriving in Maastricht, the participants were treated to a day of indulgence. 'We organised lunch, a drink, a joint dinner and an overnight stay,' says Bregt. 'When you organise an event like this in the weekend, you have to offer the students a little something extra. Fortunately, Maastricht is a fun city that people are happy to travel to. It therefore comes as no surprise that the number of applications has grown in recent years.'
The organisers plan to promote future editions of the RFC at university cities nationwide. 'Members of the medical study associations will promote the contest for us in the hope of attracting a bigger audience from other cities to cheer on the competitors,' explains Bregt. Traditionally, the RFC has consisted of seven participating teams, but the organisers hope to one day send a delegation from all eight medical faculties. 'If Nijmegen decides to participate, it would make the contest even better,' says Bregt.
Honour
According to Bregt, prestige is the main motivating factor behind the RFC. 'The participants tend to be students with above-average academic performance. They consider it an honour to represent their faculty. Each team is also given a leading expert as their coach. In addition to being an excellent source of information, the expert can also help students expand their networks.'
Maastricht University has won several editions of the RFC. It was an exciting contest, but this year's winners were Stan, Hanno, Mitch, Bashar and Ali from Team Maastricht.
For more information, visit www.facebook.com/RFCMaastricht or www.rfcmaastricht.nl.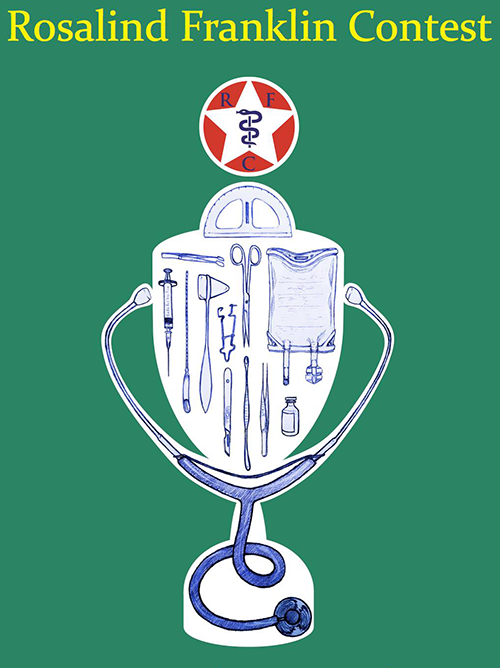 Also read
Were you absolutely cruising through your exams? Were you well prepared with plenty time to spare? Then Anique de Bruin's work won't change your life. But for everyone else, the Professor of Self-regulation in Higher Education has useful insights and tools. Together with a refugee scholar financed...

After several rocky years, Maastricht University alum Lea Vink has found her feet in Vienna. Professionally, she is taking new steps at the crossroads of aviation and organisational psychology. And on a personal level, luck has smiled on her since her transition from man to woman.