Student-Meet: Let's Chat(GPT)!
The Serre turned into a hive of activity as students from all faculties descended upon EDLAB to discuss the hot topic of ChatGPT. "What word comes to mind when you hear ChatGPT?" Anna-Lena Hoh from the University Library asked the enthusiastic crowd. Responses ranged from "blessing", "empowerment" and "an existential threat".
Although most of the audience had used ChatGPT before, UCM student Stefan Huber's captivating presentation gave us much more insight into what ChatGPT is, how it functions, and ways to use it. "AI will not replace you; a person using AI will," he pointed out, quoting @svpino's popular Tweet.
The breakaway conversations sprouted a myriad of notions about the possibilities and challenges of ChatGPT for students. Someone suggested that Maastricht University introduce a skills course on how to use ChatGPT safely and efficiently.
Others entertained the idea of integrating or incorporating ChatGPT into existing courses: "It can be an excellent brainstorming tool when you don't know where to start, or it can take care of menial tasks, freeing up time for students to contemplate more complex and interesting issues."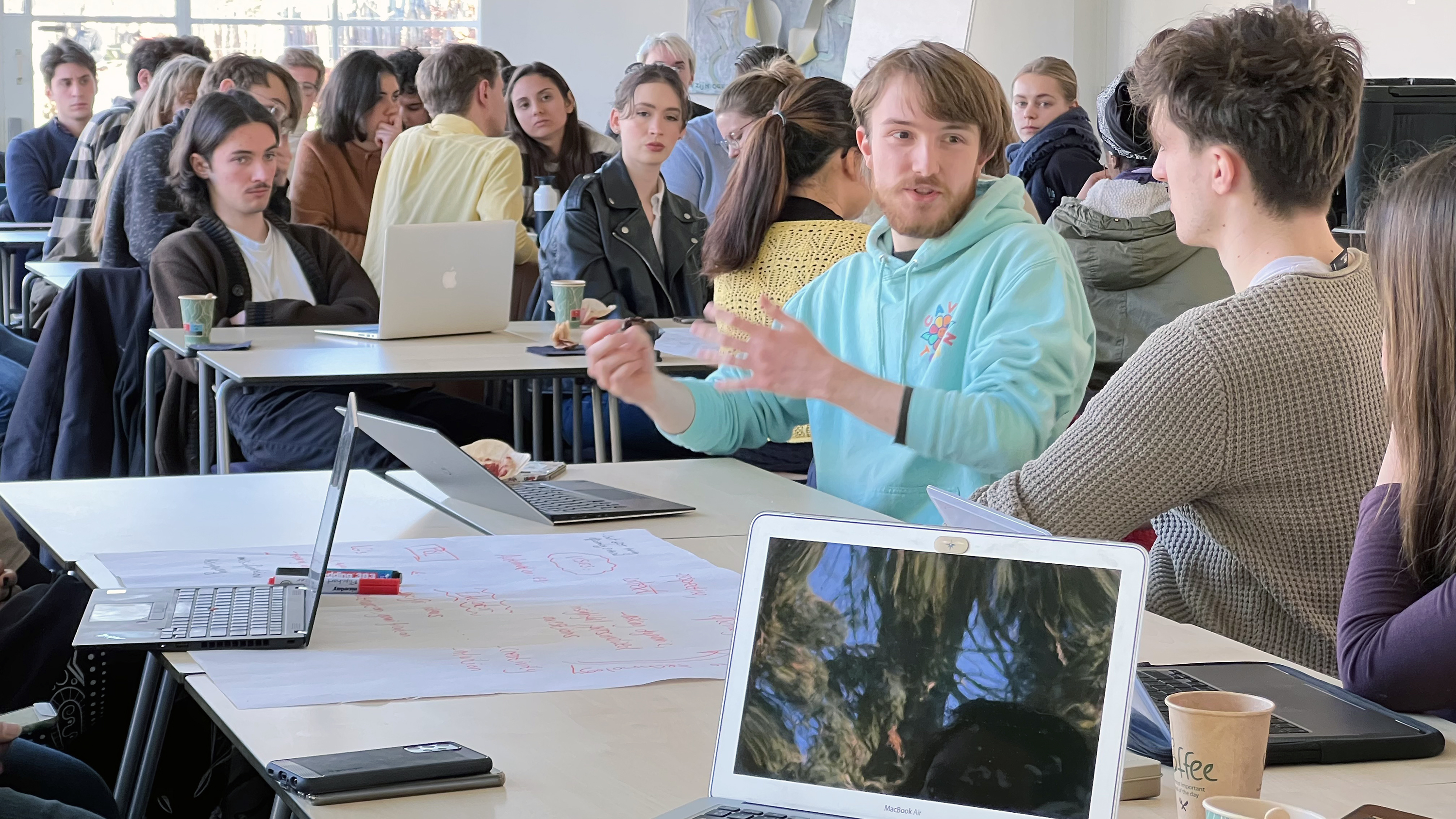 Students seemed keenly aware of the AI chatbox's pitfalls, such as occasionally producing non-existent references and erroneous information. However, these risks can also be the perfect opportunity to exercise the critical thinking skills that UM so strongly emphasises in its Problem-Based Learning system.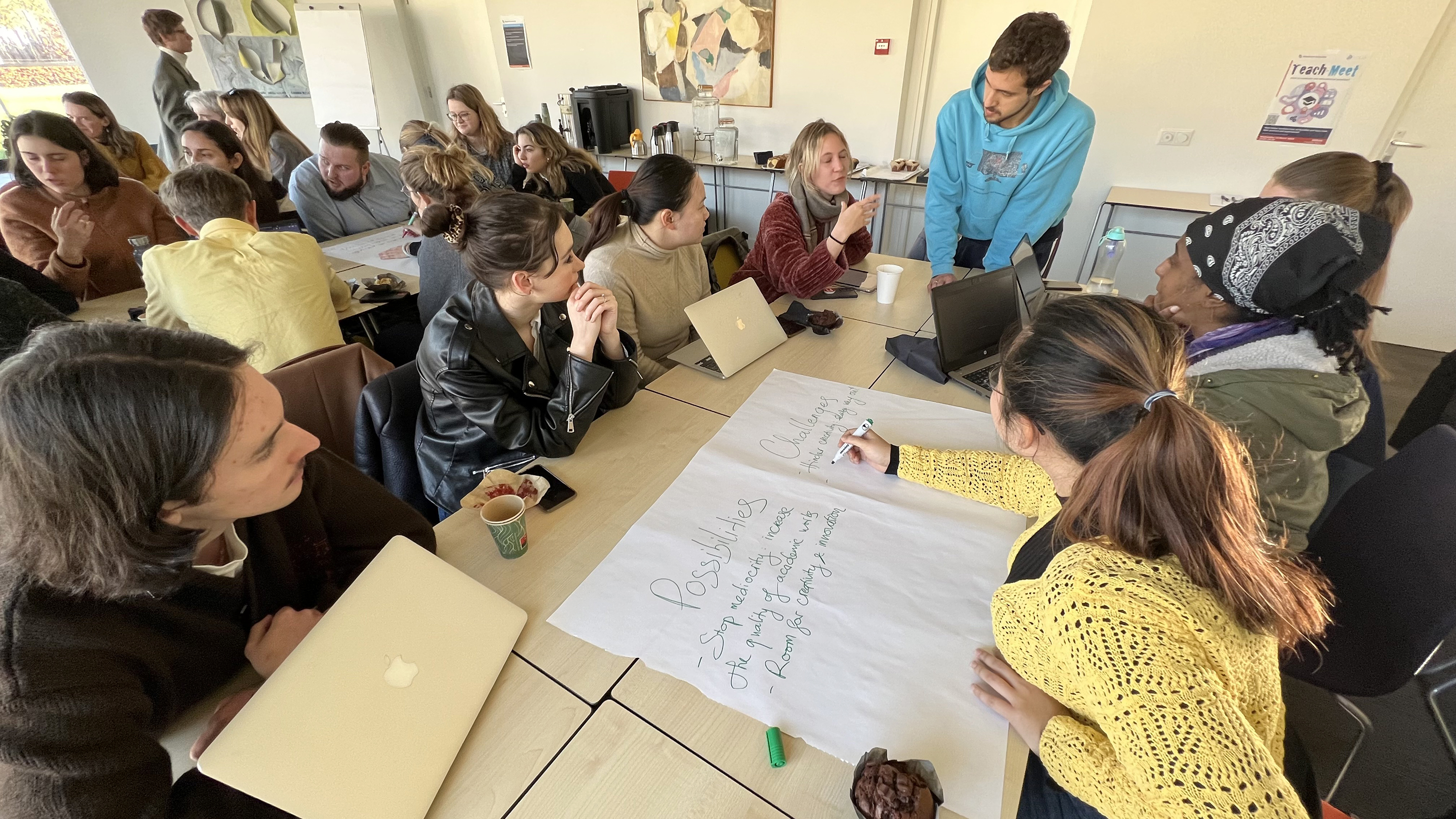 The session ended with a word from Stefan Straetmans from the board of examiners at SBE, who explained that the university's purpose is to safeguard the integrity of students' degrees. "That may mean finding new ways to ensure that students meet their learning objectives or perhaps changing learning objectives altogether."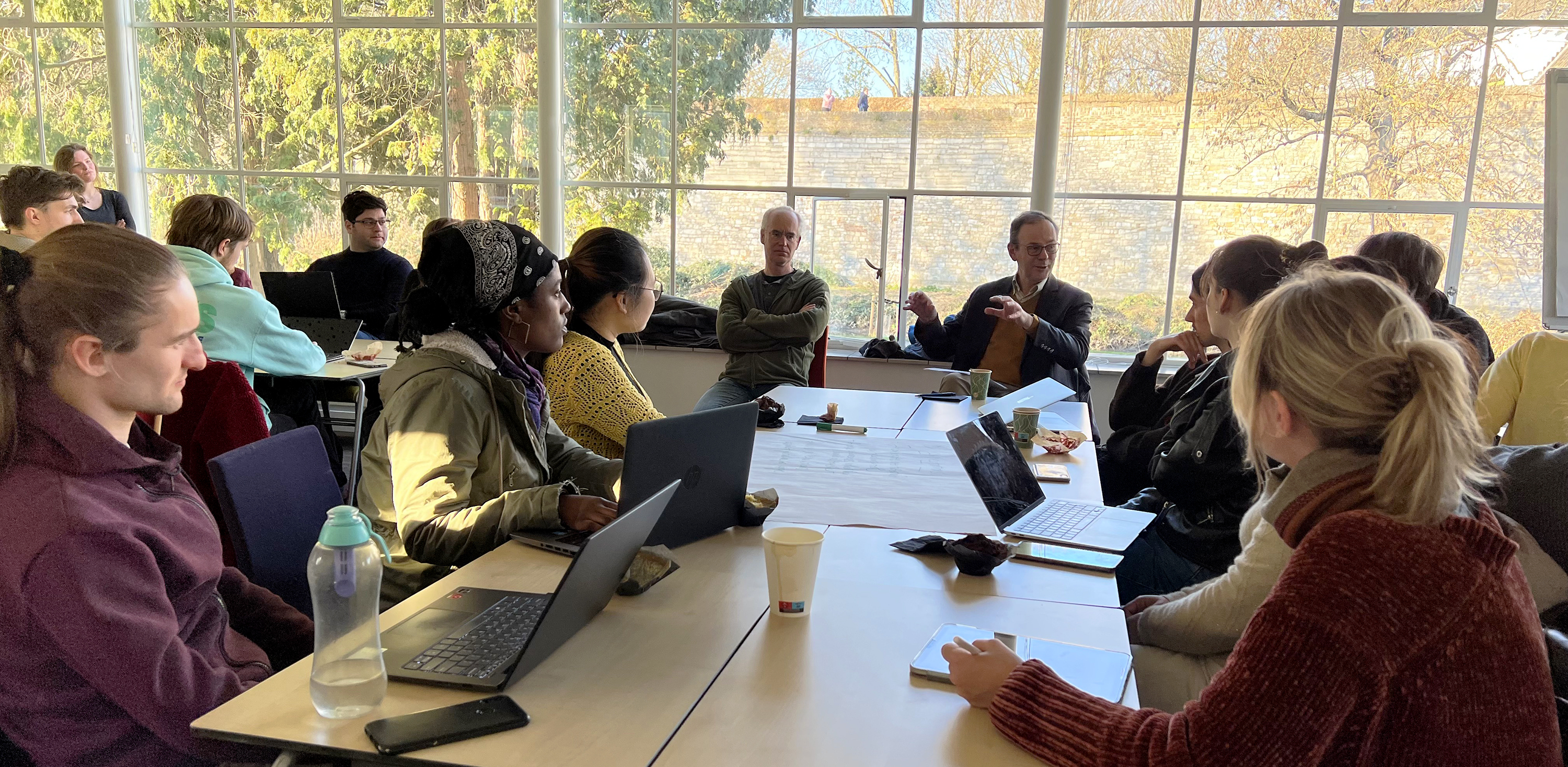 Adjustments will take time – which we ran out of. However, talks and banter continued even after the end of the event. I have a feeling the conversation has only just begun!
By Munshya Mupela, studentassistant at EDLAB
The Student-Meet session was organised by EDLAB and the University Library.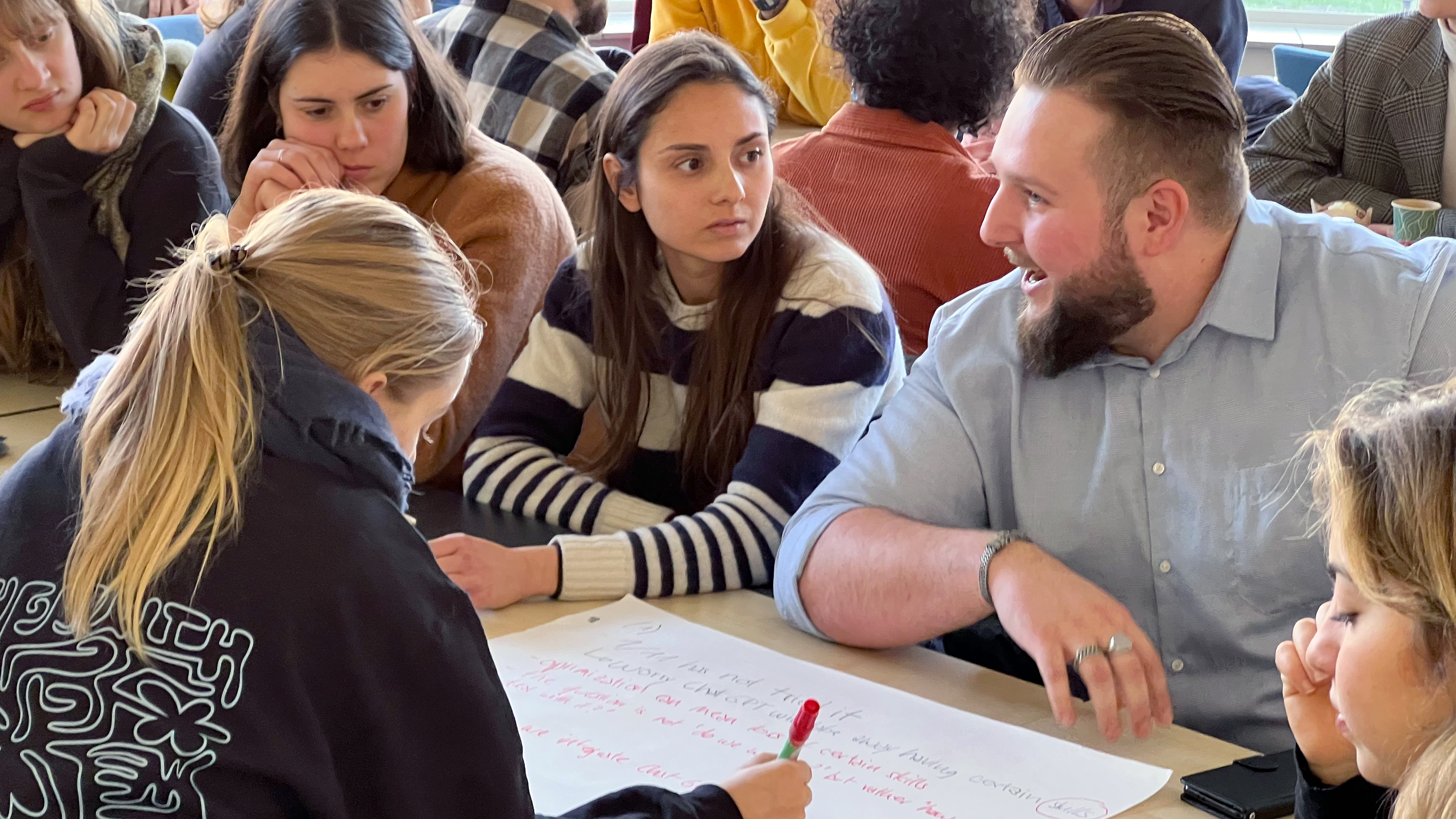 "What word comes to mind when you hear ChatGPT?"