Recent PhD defenses METRO
Recent PhD defenses METRO
METRO is happy to present two 'young doctors': Huizi Ai and Marie Abalo.
Huizi Ai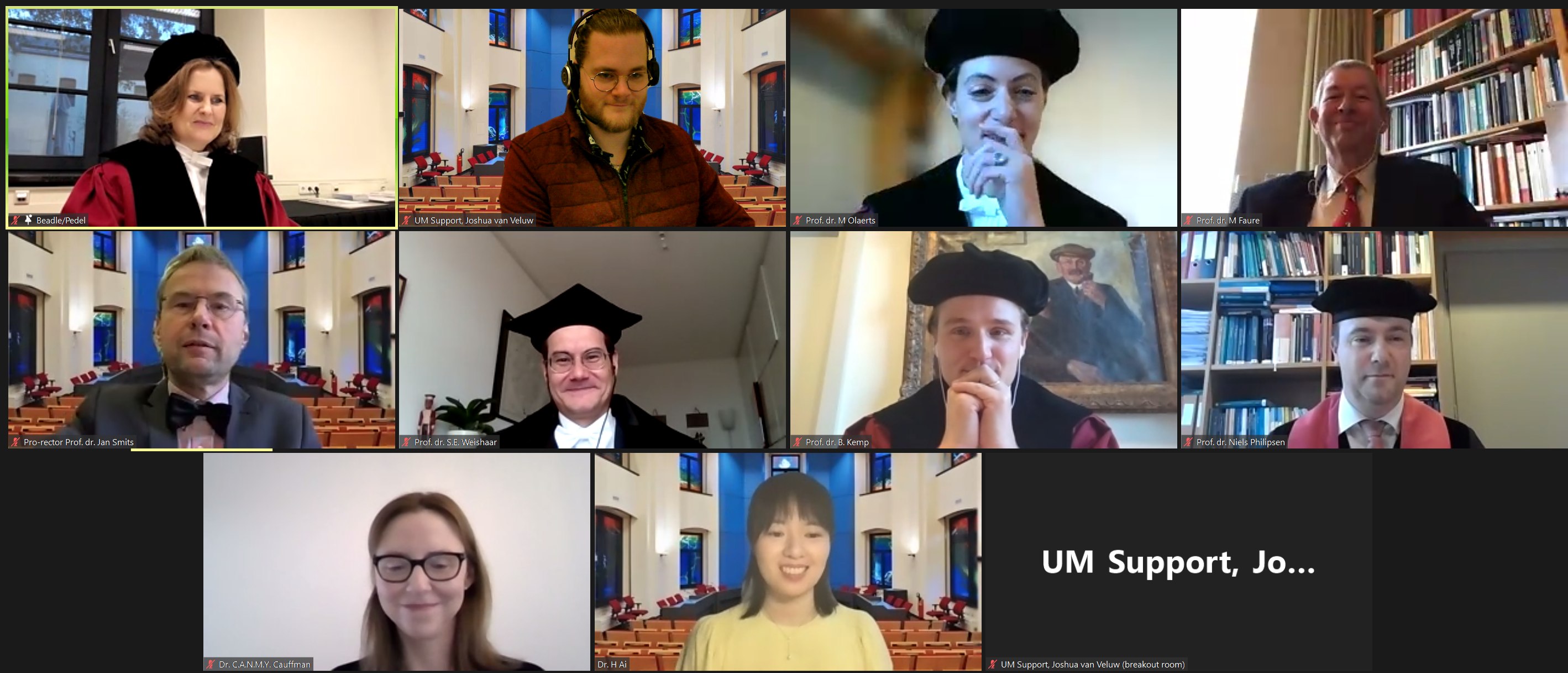 On Wednesday 8 December, METRO fellow Huizi Ai (supervisors: Niels Philipsen and Mieke Olaerts) successfully defended her PhD thesis "Protecting Societal Interests in Corporate Takeovers: A Comparative Analysis of the Regulatory Framework in the U.K., Germany and China". The research project was sponsored by the China Scholarship Council and was one of the (now many) successful collaborations between Chinese researchers and METRO/UM Faculty of Law.
Marie Abalo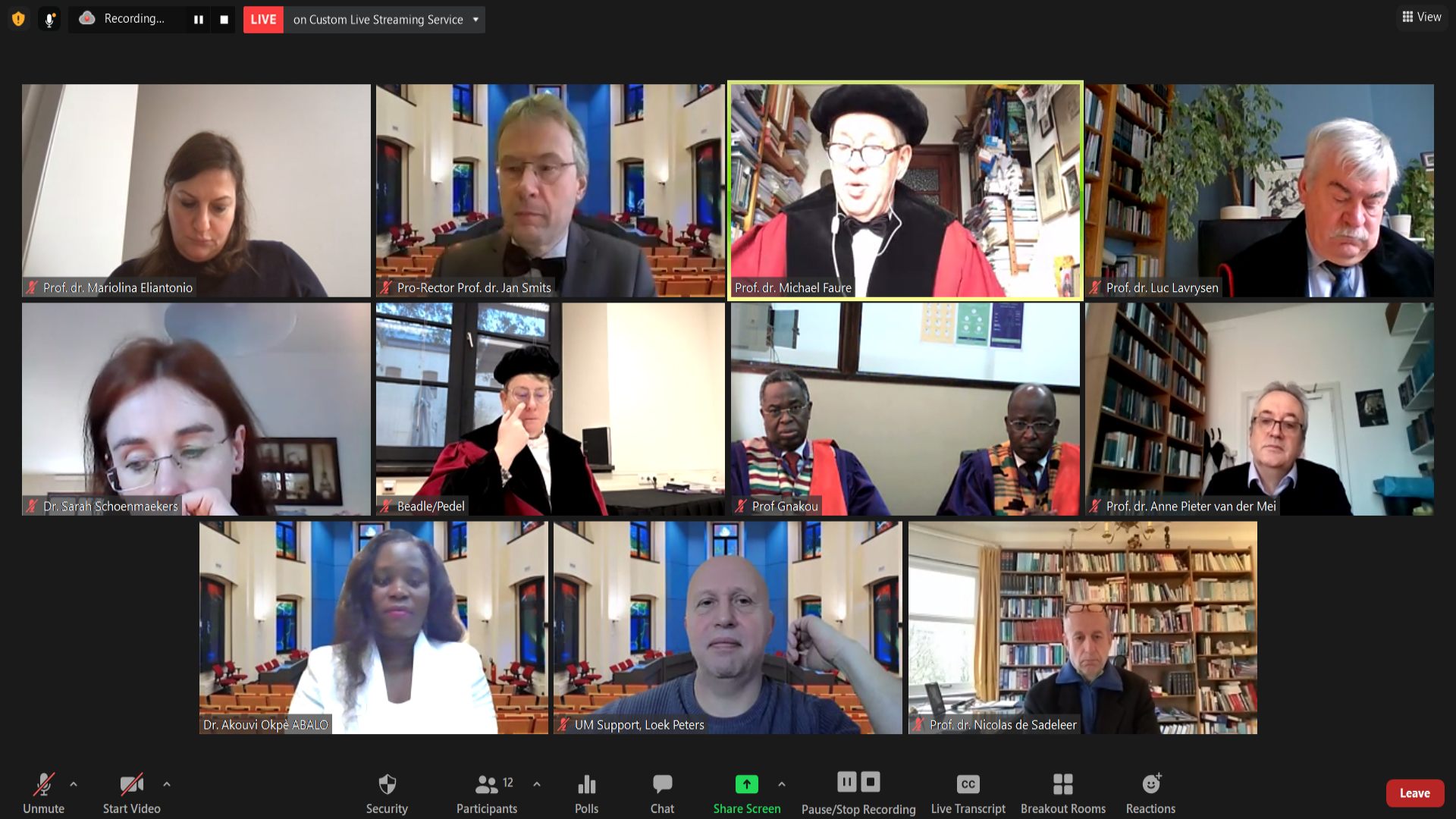 On 10 January 2022 external METRO PhD researcher Akouve Okpè (Marie) Abalo from the University of Lomé in Togo successfully defended her PhD thesis "La mise en oeuvre du régime international du climat en Afrique de l'Ouest: Cas du Togo, du Niger et du Burkina Faso" (The implementation of the international climate change regime in West-Africa: the case of Togo, Niger and Burkina Faso). The thesis project was supervised by Michael Faure and Koffi Ahadzi-Nounou (University of Lomé )and took place in the framework of a joint supervision agreement between UM and the University of Lomé.
Also read
Lee Bouwman, a vascular surgeon, works as a researcher on the implementation of new techniques in healthcare. As professor by special appointment of Clinical Engineering at the Faculty of Science and Engineering (FSE) and the Zuyderland Medical Centre, he seeks collaboration between engineers and...

In this inaugural lecture, Lars van Vliet addressed the question of how legal proceedings surrounding Nazi looted art should be shaped in a balanced way to ensure a fair trial. 

"Wie als slachtoffer zijn recht zoekt, verdwaalt gemakkelijk in juristerij en een wereld waarin veel onbestraft blijft", aldus Steven van de Put, promovendus aan de universiteit Maastricht. "Dit moet én kan anders. Het kan niet zo zijn dat individuen of groepen van individuen die iets ergs is...