Prof. Onno van Schayck nominated for 2019 Huibregtsen Prize
Onno van Schayck, professor of preventive medicine at Maastricht University (UM), is one of the six nominees for the 2019 Huibregtsen Prize, which is awarded to recent research that is both scientifically innovative and socially relevant. Onno van Schayck's research deals with a wide variety of fields in which prevention could lead to health improvements.
Last year, as scientific advisor to State Secretary Paul Blokhuis, he was closely involved in the realisation of the National Prevention Agreement. On 7 October 2019, jury chairman Wim van Saarloos (president of the Royal Netherlands Academy of Arts and Sciences, KNAW) will announce the winner during the Night of Science and Society, held in the Ridderzaal at the parliament complex in The Hague.
From the jury report:
In recent years, increasing attention has been paid to the effects of lifestyle on health. It is evident that matters such as unhealthy diet, smoking, lack of exercise and excessive alcohol consumption significantly contribute to the total disease burden. Prevention and education are important, but how can you stimulate healthy behaviour? In his research, Onno van Schayck looks at a wide range of areas in which prevention could lead to better health.
Van Schayck set up a programme to encourage people to give up smoking via the workplace, and he led a controlled experiment in primary schools to stimulate healthy habits among children. He also investigated the possibility to reduce exposure to air pollution in developing countries through the joint development of new stoves. All this research has resulted in many leading publications and has attracted worldwide media interest.
The results of Van Schayck's work are undoubtedly of direct relevance to improving healthcare, and he has also made notable contributions to important international committees in the field of prevention. Most striking is his role in the National Prevention Agreement, which is intended to bring about healthier behaviour in relation to smoking, nutrition and exercise. Van Schayck was closely involved in the establishment of the agreement in the role of scientific advisor to State Secretary Paul Blokhuis – a wonderful way to utilise knowledge gained from research and thus contribute to the adage 'prevention is better than cure'.
The other five nominees are Prof. Cisca Wijmenga (University Medical Center Groningen), Prof. Pauline Westerman (University of Groningen), Prof. Bas Bloem (Radboud University Medical Center), Prof. Carla Hollak (Amsterdam University Medical Centre) and Prof. Tanja van der Lippe (Utrecht University).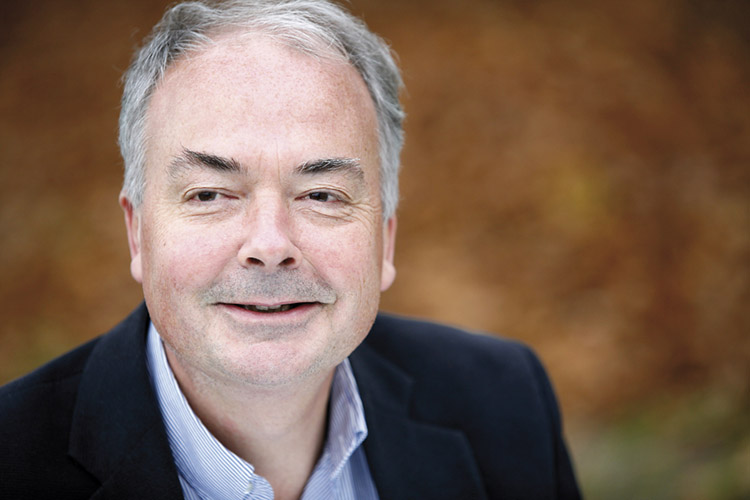 Also read
Nienke Verstegen, researcher at De Forensische Zorgspecialisten, has conducted research on aggression within forensic care and its impact on patients and staff. On July 6, 2023, she will receive her PhD from Maastricht University with her dissertation 'Hurt people hurt people. Characteristics and...

Patients admitted to hospital due to a severe COVID-19 infection exhibit no evidence of brain damage caused by the disease. This is the conclusion of an extensive study led by Maastricht University.

Due to the Western lifestyle with a high fat diet combined with little exercise, more and more people in the Netherlands are overweight or even obese. This causes an increased risk of type II diabetes. What can be done about this besides a healthier lifestyle? The answer comes from an unexpected...