Presentations by Professor Lisa Waddington
MCEL member Professor Lisa Waddington made a number of presentations at the annual seminar of the Academic Network of European Disability experts (ANED) held in Brussels on 16 and 17 November. She presented on a number of topics, including on how disability is assessed for the purposes of awarding benefits and services.
ANED is a network of experts funded by the European Commission which has the task of carrying out research to support the development of European disability policy. Professor Waddington is a member of the core research team of ANED and the coordinator of legal research. The photo shows Professor Waddington (on right) with, from left to right, Professor Anna Lawson (Leeds University and member of ANED's core research team), Professor Theresia Degener (current chair of the UN Committee on the Rights of Persons with Disabilities, University of Applied Studies Bochum and Visiting Professor Maastricht University), and Professor Rannveig Traustadottir (University of Iceland and member of ANED's core research team).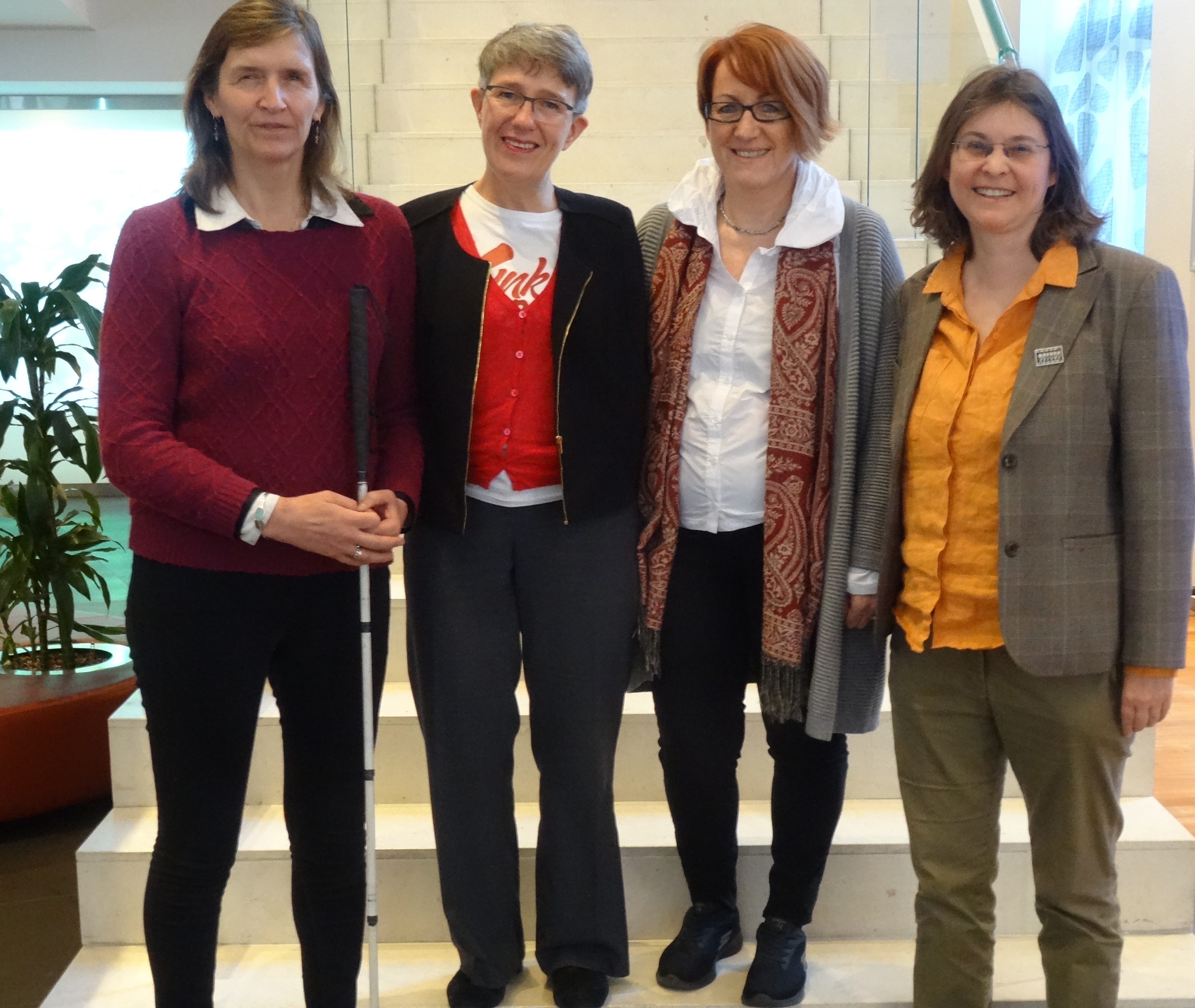 Also read
On 30 November 2023, the Globalization and Law Network had the pleasure to host Prof. Klabbers, who presented his paper entitled 'The Business of International Organizations', which is related to the PRIVIGO project sponsored by the European Research Council.

On 28 November 2023, the Globalization & Law Network held a seminar featuring Dr Luigi Lonardo (University College Cork). 

This Annual Report highlights the main activities of the Centre that were undertaken in the year 2022.