Students going the extra mile
This is Not a Design Conference
Design thinking for a healthy planet? Student collective Maastricht Disrupt have organised This is Not a Design Conference to discuss and inspire creative solutions to some of society's most pressing problems. FPN student Jair van Nes talks about his foray into the world of event logistics.
Design thinking
"Design thinking is a creative way of solving complex problems," explains Jair van Nes, one of the organisers. The process starts with empathy, i.e. a thorough understanding of the context and stakeholders involved. Different ideas are prototyped early on to see what works in practice though trial and error.
"We had a workshop during which we had to design our own logo," Jair remembers. "Most people start with their own initials and then produce variations within that frame. Design thinking would mean coming up with different frames – in this case, logos that don't resemble each other at all."
To inspire people and to share their passion for thinking their way into problems from different angles, Maastricht Disrupt, an interdisciplinary student committee dedicated to facilitating the exchange of ideas between students and professionals, organise their annual This is Not a Design Conference event.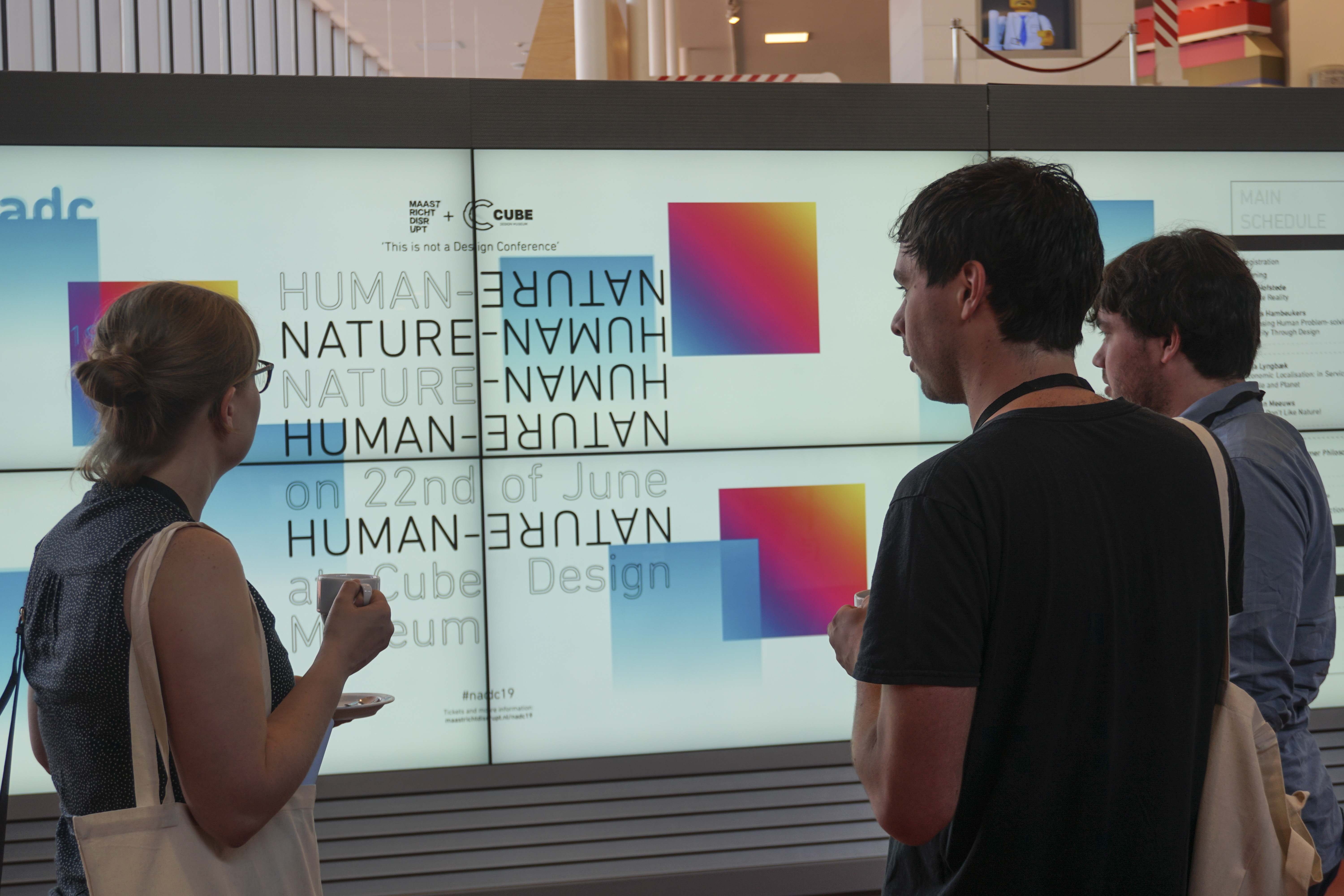 Maastricht Disrupt  organised This is Not a Design Conference in the Cube Design Museum in Kerkrade.
If you want to join their team of student volunteers, be it in logistics, PR, or content, and help make the next conference around design thinking possible, send your CV to info@maastrichtdisrupt.nl.
Logistics for human (and) nature
Jair was the head of logistics for the 2019 edition, which drew almost a hundred people to the Cube Design Museum in Kerkrade. The theme was 'HUMAN-NATURE', referring to the entanglement of human wellbeing with our environment. This foregrounds problems like global warming, food waste or soil deterioration, which are primarily caused by human activity.
The question then is how we can design and sustain a healthy planet. Permaculture, economics, ethics, design, and much more – an inspiring day offered chances to showcase and discuss different approaches to sustainability – from reconnecting with mother earth to high-tech barns aglow with purple light.
The conference included talks, workshops and a panel discussion as well as the premiere of 'Farmer Philosophers', a documentary by Maastricht Disrupt member, Eva Dekkers, who explored the philosophies of farmers on the current state and future of farming. "Some of the people depicted in the movie were also speaking at the conference," Jair says. "Eva put a lot of work into both the documentary and the conference; I think the premiere was definitely one of the conference highlights."
Plants don't like nature
He was also struck by Gertjan Meeuws and his provocatively titled talk Plants Don't Like Nature! Meeuws discusses indoor farming solutions. By optimising light, temperature and evaporation, Meeuws gets the maximum yield out of plants. "He showed us how little surface area he would need to feed all of Maastricht – it was amazing."
After coming back from his semester abroad in Granada, Spain , Jair faced a choice: take it easy and focus on graduating or take on some extra responsibilities. "I had previously done a board year in Let's Dance, organising workshops and events for students who like dancing – but never anything on this scale!" In the end, he went for the challenge.
"On the one hand, I was worried that I wasn't qualified because I didn't have any background in design or sustainability," he remembers, "on the other hand, the fact that there were so many fascinating things to learn was exactly what drew me to the project." Jair not only learnt a lot about sustainability and the design thinking method but also about what it takes to organise a conference.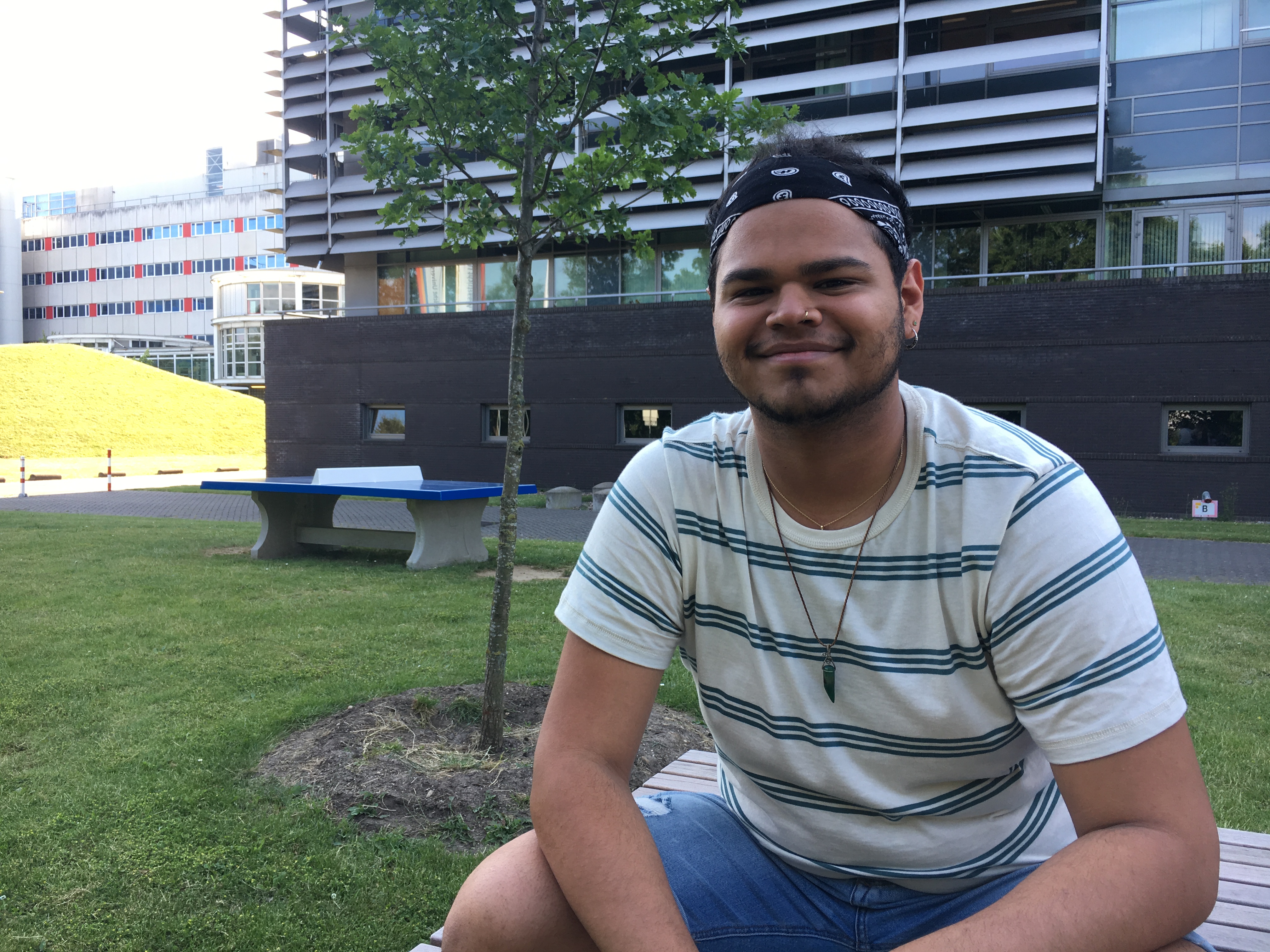 As head of logistics for Maastricht Disrupt, Jair van Nes helped make This is Not a Design Conference possible. After graduating from FPN's Psychology bachelor's programme, he will start the Research Master in Cognitive and Clinical Neuroscience.
Little free time and a big lesson
"I had very little free time," Jair remembers. Before the big day, many little things need doing: booking rooms, hotels, taxis, organising the catering. "And especially communicating things clearly on time – at some point, I was calling with the people from the Design Museum almost every day."
One of his predecessors had advised him to just enjoy the conference, but with a full house and a tight schedule, there was plenty of room for error still. What he learned at FPN helped Jair deal with mishaps. "There was lot going on; I knew I had to remain calm and stay empathetic when people were upset on the day itself."
Applying – just before the deadline – to join Maastricht Disrupt still was a good decision. "It was a lot of fun, especially getting to work with all these amazing fun people," Jair reflects. "More than anything, I've learnt what I'm actually capable of…"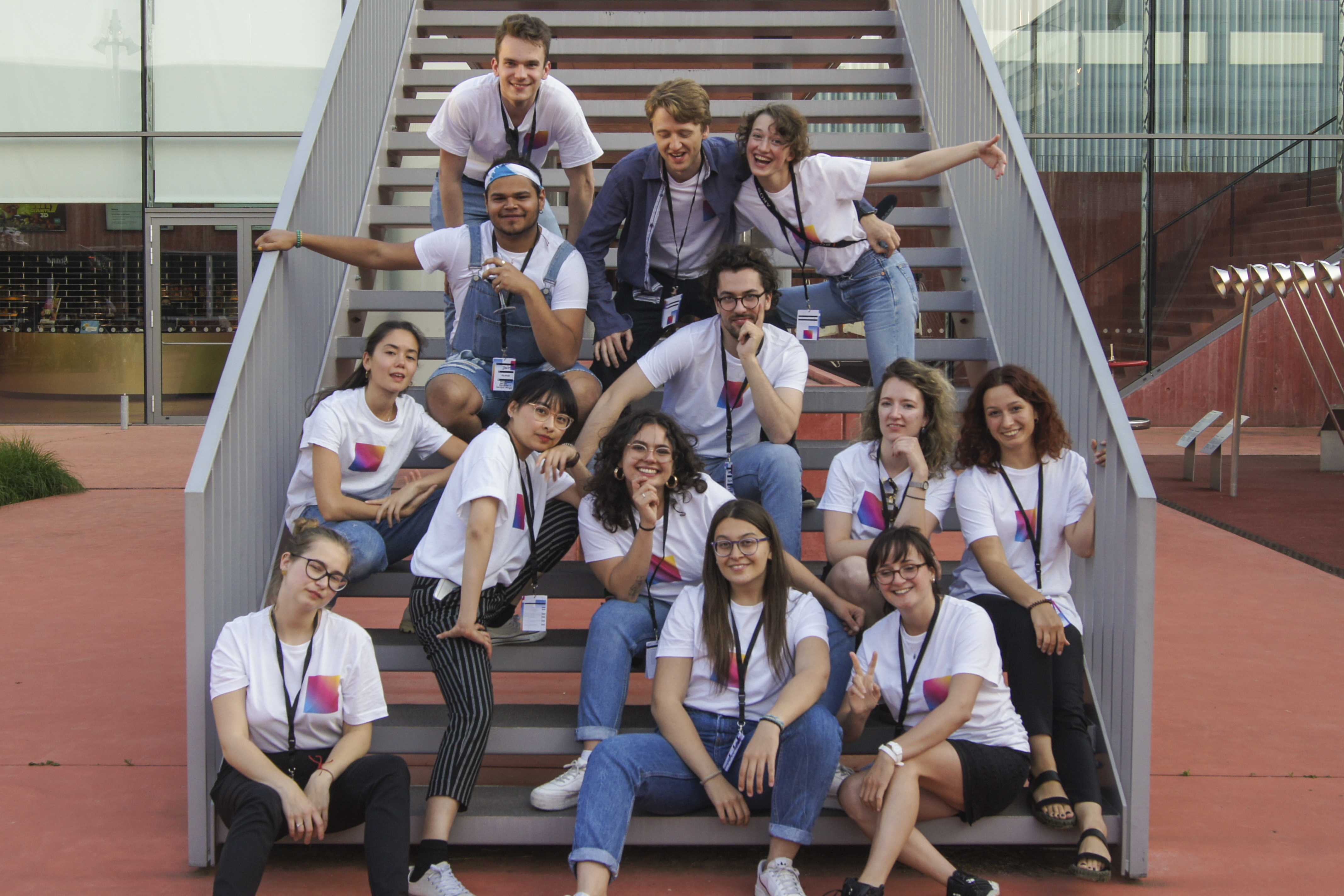 Maastricht Disrupt's organising committee
Also read
Starting or running a student initiative as an international isn't always easy. Especially for those who don't speak the language, navigating official documents and systems can prove difficult. The Student Initiative Helpdesk supports students of Maastricht University who are involved in student...

Philippe Pinckaers NUTRIM PhD candidate, was the first to compare muscle production after eating a complete meal with animal or vegetable proteins. The findings were recently published The Journal of Nutrition.

Paul Schoffelen honoured with the golden MUMC heart on 28 November