New approach is needed in the fight against chlamydia
Chlamydia is the most common bacterial sexually transmitted disease (STD) worldwide and in the Netherlands, caused by the bacterium Chlamydia trachomatis (CT). When a woman is infected, in most cases (70% to 80%) she does not notice it. This increases the chance of infecting someone else with Chlamydia. Also, a woman without symptoms can later develop pelvic inflammatory disease, which is treatable with antibiotics, and may result in serious complications as ectopic pregnancy and tubal infertility.
FemCure
Following the insight, halfway through the last decade, that CT not only infects the vagina, but also the anus, the study FemCure was started. "The anal infection usually goes unnoticed, because in clinical and public sexual health care practice, we don't routinely test women anorectally. Because the anal infection is common, we wanted to gain more insight into its clinical and public health impact to inform best practical control strategies", says Nicole Dukers-Muijrers who coordinated the study.
Treatment
The FemCure study showed that the antibiotic Doxycycline proved highly effective to eradicate the bacterium at all anatomic sites (genital, anorectal and oral). The study also showed high treatment failure (>20%) for anal CT when treated with azithromycin (routine care) and showed that self-contamination (i.e., where Chlamydia migrates between the anal and vaginal site) may play an important role in the persistence of Chlamydia in a previously treated woman.  "These findings may have implications for our clinical and public sexual health care strategies, such as treating Chlamydia with doxycycline, and irrespective of anatomic site of infection, because women with vaginal chlamydia in most cases will have an (undiagnosed) anal Chlamydia", Nicole explains.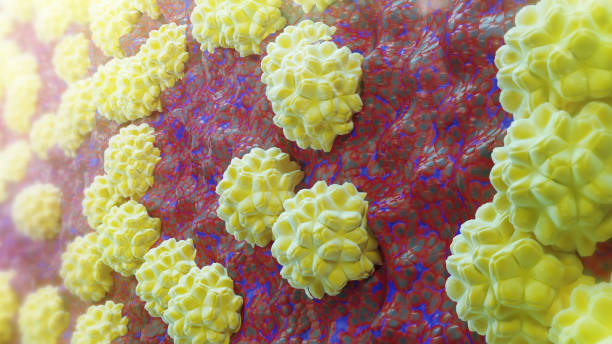 FemCure is a multicenter observational study following 560 Chlamydia infected women, carried out in the Academic Workplace Public Health by the Municipal Health Services of South-Limburg, Rotterdam-Rijnmond and Amsterdam and the Department of Medical Microbiology of Maastricht University, funded by ZonMW.
Population
Another interesting question is how we can control Chlamydia on a population level. "The clinical and public health relevance of widespread case finding by testing for asymptomatic Chlamydia infections is under debate"1, Nicole says. "There is no practice-based evidence that population prevalence of CT nor the number of serious complications can be reduced by age-based screening programmes or by widespread testing for chlamydia in asymptomatic persons. We need to weigh benefits and harms of large-scale testing of asymptomatic women. Most infections will never lead to serious complications, and there is a risk of overtreatment because the infection may already have spontaneously cleared. Also, importantly there is a risk of antibiotic resistance in bacteria other than CT".
According to Nicole, the future of Chlamydia control is not in mass testing of asymptomatics. We need to shift our focus from attempting to reduce the infection at the population level, to identifying and providing comprehensive sexual health care for women who are at increased risk of complications. Herein is more targeted testing (e.g. in people who meet the diagnostic criteria [see CSH]) combined with effective management strategies, including optimal treatment and partner notification, and prevention, such as behavioural counselling and information, a way forward1.
Nicole Dukers-Muijrers is infectious diseases epidemiologist and Coordinator Research at the department of infectious diseases, GGD South Limburg. She also works as associate professor at the Department of Health Promotion, CAPHRI, Maastricht University and the Living Lab Public Health Limburg.
Interesting reads
1van Bergen JEAM, Hoenderboom BM, David S, Deug F, Heijne JCM, van Aar F, Hoebe CJPA, Bos H, Dukers-Muijrers NHTM, Götz HM, Low N, Morré SA, Herrmann B, van der Sande MAB, de Vries HJC, Ward H, van Benthem BHB. Where to go to in chlamydia control? From infection control towards infectious disease control. Sex Transm Infect. 2021 Nov;97(7):501-506. doi: 10.1136/sextrans-2021-054992. Epub 2021 May 27.
FemCure Publications (selection):
Dukers-Muijrers NHTM, Janssen KJH, Hoebe CJPA, Götz HM, Schim van der Loeff MF, de Vries HJC, Bruisten SM, Wolffs PFG. Spontaneous clearance of Chlamydia trachomatis accounting for bacterial viability in vaginally or rectally infected women (FemCure). Sex Transm Infect. 2020 Nov;96(7):541-548. doi: 10.1136/sextrans-2019-054267. Epub 2020 Feb 17. PMID: 32066588
Dukers-Muijrers NHTM, Wolffs PFG, De Vries H, Götz HM, Heijman T, Bruisten S, Eppings L, Hogewoning A, Steenbakkers M, Lucchesi M, Schim van der Loeff MF, Hoebe CJPA. Treatment Effectiveness of Azithromycin and Doxycycline in Uncomplicated Rectal and Vaginal Chlamydia trachomatis Infections in Women: A Multicenter Observational Study (FemCure). Clin Infect Dis. 2019 Nov 13;69(11):1946-1954. doi: 10.1093/cid/ciz050. PMID: 30689759 Free PMC article.
Dukers-Muijrers NH, Wolffs PF, Eppings L, Götz HM, Bruisten SM, Schim van der Loeff MF, Janssen K, Lucchesi M, Heijman T, van Benthem BH, van Bergen JE, Morre SA, Herbergs J, Kok G, Steenbakkers M, Hogewoning AA, de Vries HJ, Hoebe CJ. Design of the FemCure study: prospective multicentre study on the transmission of genital and extra-genital Chlamydia trachomatis infections in women receiving routine care. BMC Infect Dis. 2016 Aug 8;16:381. doi: 10.1186/s12879-016-1721-x. PMID: 27502928 Free PMC article.
Also read
And how can it be counteracted? According to Luc van Loon, you can become a bodybuilder even after age 80. 'But the disadvantage of our dynamic muscles is that you also lose them quickly when you start using them less. Maintaining muscles is an active process. You have to keep stimulating them.' NUT...

Data-driven science and digital technology can improve the organisation of healthcare. Think of innovation in the field of e-health, artificial intelligence, and robotics. As of September 2023, the Faculty of Health, Medicine and Life Sciences offers a new master's programme that provides students...

Regenerative medicine is an upcoming field where science and technology come together to design and develop new medical therapies based on regeneration. As of September 2023, the Faculty of Health, Medicine and Life Sciences offers a new bachelor's programme that trains students to develop methods...