Maastricht team in quarter-final rounds Willem C. Vis Moot Court Competition
The team representing Maastricht University this year reached the quarter-final rounds of the competition! This places our university in the top 8 out of 342 participating teams from all corners of the world.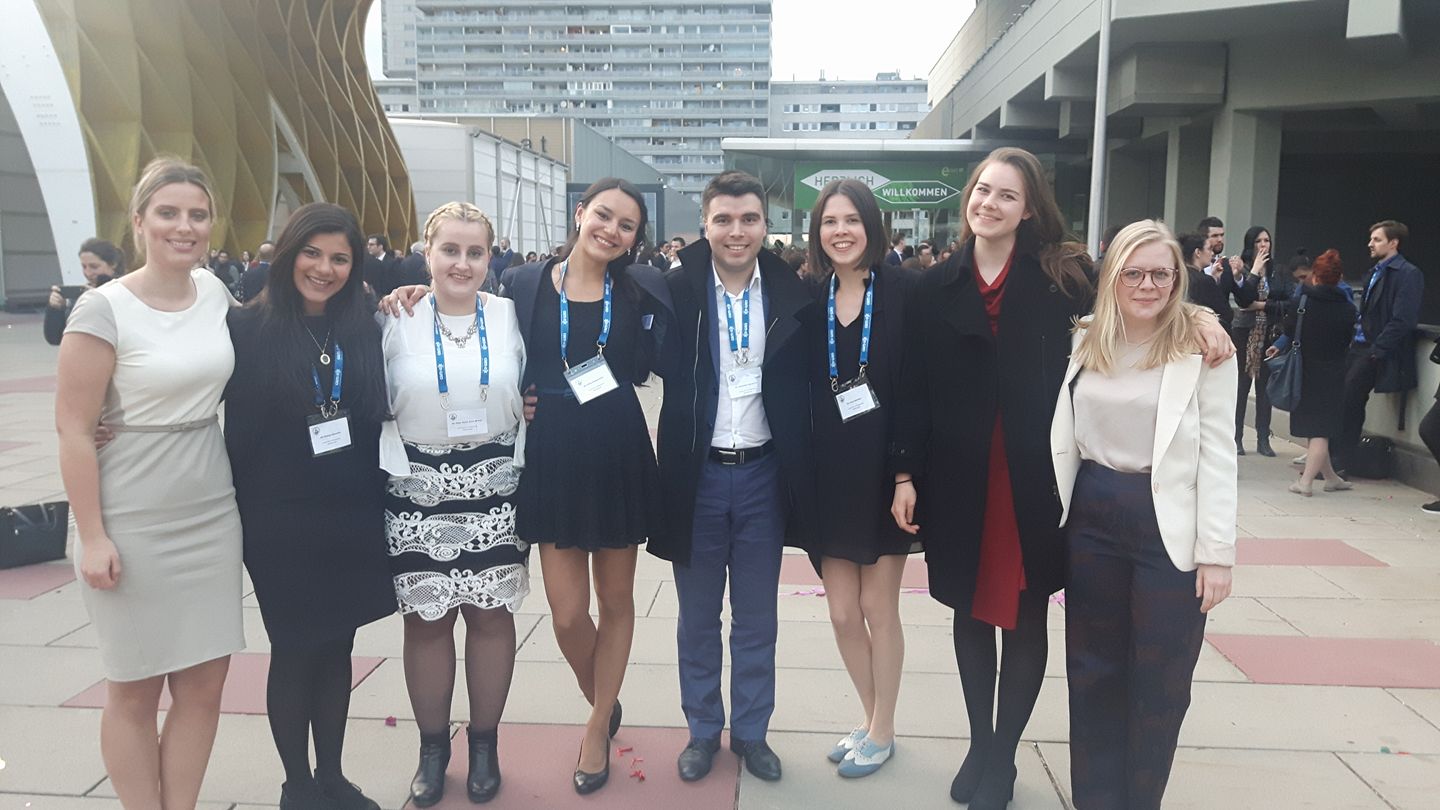 In addition, the Maastricht team won an honourable mention for the Respondent memorandum. This is the best performance by a European university this year (tied with Cambridge University who also reached the quarter-finals) and the best performance in the history of our university's participation in the moot. Congratulations to all the team members: Alina Anapyanova, Ivana Bartolac, Rokaya Ghoneim, Olga Kacprzak, Kotryna Kerpauskaitė, Lara Ohnesorge, Rikke Øksnes.
The Willem C. Vis International Commercial Arbitration Moot is an international moot court competition. Since 1994, it has been held annually in Vienna, Austria attracting more than 300 law schools from around the world. The goal of the Vis Moot is to encourage the study of international commercial law and international commercial arbitration, and to give instruction to students in a medium where theoretical knowledge is used for the purpose of developing arguments applied to a concrete commercial law problem. This moot will also stimulate and advance students' legal writing, legal research and public speaking skills.
Also read
The EU-funded project FullCompensation aims to make the compensation of pain and suffering damages more equitable and efficient. To this end, the project led to the development of a model legislative proposal and guidelines, based on comparative and empirical evidence. These documents are intended...

"Wie als slachtoffer zijn recht zoekt, verdwaalt gemakkelijk in juristerij en een wereld waarin veel onbestraft blijft", aldus Steven van de Put, promovendus aan de universiteit Maastricht. "Dit moet én kan anders. Het kan niet zo zijn dat individuen of groepen van individuen die iets ergs is...