FASoS students win Erasmus prize
This year's Erasmus essay prize was awarded to three FASoS students. Students could submit essays that focused on the link between the themes power, knowledge and diversity. All three prizes were awarded to FASoS students.
The first prize went to Justine Camps, first year CAST student, for her essay 'Knowledge, Power, and Diversity during the Aceh War. Dutch History Revised'.
The essay looked into the use of ethnography by the Dutch government during the Aceh war 144 years ago and how these works show how the Dutch tried to obtain power over the Acehnese. Justine based her essay on her BA Arts & Culture thesis which she wrote in the Marble project "On Expedition".
The prize for the Erasmus prize essay competition was awarded earlier this week during a masterclass in Groningen with Erasmus prize winner and Harvard professor of Sociology, Michele Lamont. Students got the opportunity to ask her questions about her works and what it is like to work in the field as a sociologist.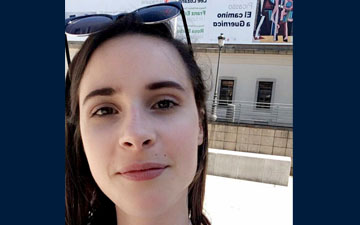 Also read
On 30 November 2023, the Globalization and Law Network had the pleasure to host Prof. Klabbers, who presented his paper entitled 'The Business of International Organizations', which is related to the PRIVIGO project sponsored by the European Research Council.

It's here, it's short, it's what you need to know about our research! The SHE Research Program 2024-2030 is now accessible.