Esther Boudewijns nominated for Albert Schweitzer Prize 2022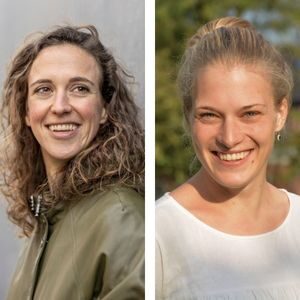 Our PhD candidate Esther Boudewijns and her colleague Evelyn Brakema (Leiden University Medical Center) have been nominated for the Albert Schweitzer Prize 2022 with the project 'Cooking should not kill'! 
What is the project 'Cooking should not kill' about? 
2.6 billion people, a third of the world's population, cook on an open fire. The smoke that is released has a major impact on their health. 3.2 million people die each year as a result. Cleaner cooking solutions are available, but previous attempts to implement them have often been disappointing. There is a lot of knowledge about how implementation can be improved, but that knowledge does not reach the people in the field. Esther and Evelyn have studied factors that can improve the implementation of clean cooking solutions. They have converted the results of this into two practical implementation tools (published in the Lancet Planetary Health). They want to convert these tools into two user-friendly online interactive tools and ensure that the tools are put into use. These tools help the local companies to take into account important factors, such as costs and local needs, when making their implementation plan. This improves implementation success and will ultimately lead to significant health gains.
Vote now!
You can vote for this project until 8 October 2022 via this link: https://www.nasf.nl/inzendingen_asp/koken-mag-niet-doden-20222/
Vote now!
Also read
Last Wednesday and Thursday, an international independent External Review Committee has visited CAPHRI.  We are looking back at a positive site visit with a few preliminary key messages, which we would like to share.

Symptoms of gluten sensitivity are partly to do with people's expectations, if celiac disease and wheat allergy have been excluded as causes. Recent research at the universities of Maastricht and Leeds shows that the expectation that gluten causes gastrointestinal complaints plays a crucial role in...

Nine out of ten miscarriages happen in the first three months of pregnancy. Researchers at Maastricht University Medical Center have found that in 70% of these cases, the embryo has a genetic abnormality.