New bachelor's programme 'Circular Engineering'
Engineer of the future brings green chemistry a step closer
The Faculty of Science and Engineering (FSE) at Maastricht University (UM) will begin offering this new bachelor's programme in 'Circular Engineering' in September 2021. This course will provide in a new kind of engineer, trained not just in one field, but in a wide variety of disciplines, who takes into account the footprint of materials and has an understanding of social relations as well as technology. December 2020, the Accreditation Organisation of the Netherlands and Flanders (NVAO) accredited the bachelor's programme.
Engineer of the future
The bachelor's degree in Circular Engineering will train students to become the engineers of the future: circular engineers. Circular engineers are going to play a key role in the transition to a circular economy. They have the knowledge and skills to design, develop and optimize products, processes and services to promote circularity for a sustainable society and industry. This engineer thinks in multidisciplinary terms and is capable of bridging the gap between various disciplines. In addition, the quick-changing nature of the profession requires adaptiveness and flexibility.
"The degree programme fits seamlessly with the faculty's ambition of utilizing engineering to promote circularity and sustainability. It is a wide-ranging bachelor's degree that will teach students to consider the social perspective and to work in a problem-solving way, in addition to technical solutions. Circularity is a buzzword, but as far as we are concerned it is now time to go a step further and put our money where our mouth is. It is good to see that the NVAO appreciates this approach of building circularity into our education programme as a curriculum, and not just as a subject," says Gerard van Rooij, FSE Professor of Plasma Chemistry.
Collaboration with Brightsite
Exact sciences are playing an increasingly prominent role at UM. In recent years, various new degree programmes have been launched and new institutes have been set up within FSE. Thereby explicitly seeking to link its educational programme to the business community.
In particular Brightsite, the knowledge center for the transition in the chemical industry, is committed to creating a sustainable and competitive chemical industry at the Chemelot site.Within Brightsite's 'Education and human capital' program line, Maastricht University is developing new educational programmes in the areas of circular engineering and sustainable manufacturing, of which the bachelor's degree in Circular Engineering is the first to be launched.
"Training a new generation of employees who can develop innovative technologies and apply them in practice is a must in order to realize the transition within the chemical sector. This is why we are so happy with the collaboration with UM and the launch of this bachelor's degree, combining knowledge and problem solving within research projects contributed by the business community," says Arnold Stokking, Managing Director of Brightsite.
"We will use a combination of technical knowledge and a thematic approach to circularity, which is the thread running through this course, to try to develop critical thinkers. Our broad and demand-driven approach is unique in the Netherlands. We are proud of the fact that, in consultation with industry, this in-depth program allows us to work toward the common goal of promoting circularity," emphasizes Van Rooij.
Unique Maastricht education
Circular Engineering is set up like the rest of the courses in Maastricht: small-scale (12 to 15 students per study group), with an emphasis on problem-based learning, with international classes and a student focus. At the end of each term, students from all subjects will work together in groups of five or six on a research project relating to a real-life case provided by a company, non-profitorganisation or research institute. Moreover, there are excellent academics and professors involved in the teaching. Students on the new course will choose one of three paths in their third and final year: Circular Chemical Engineering, Sustainable Biotechnology, or Engineering Physics for Sustainable Manufacturing. The emphasis is on technical knowledge and skills, but attention is also paid to 'softer' skills, such as teamwork/ cooperation, communication and an understanding of social impacts and developments.
Regional function
Brightsite and UM hope that this and future courses will help retain local talent and attract (international) talent from outside the region. This is not only important for education, but also has an impact on the economy through the creation of research programs and jobs for companies in the (chemical) industry and on the Brightlands campuses.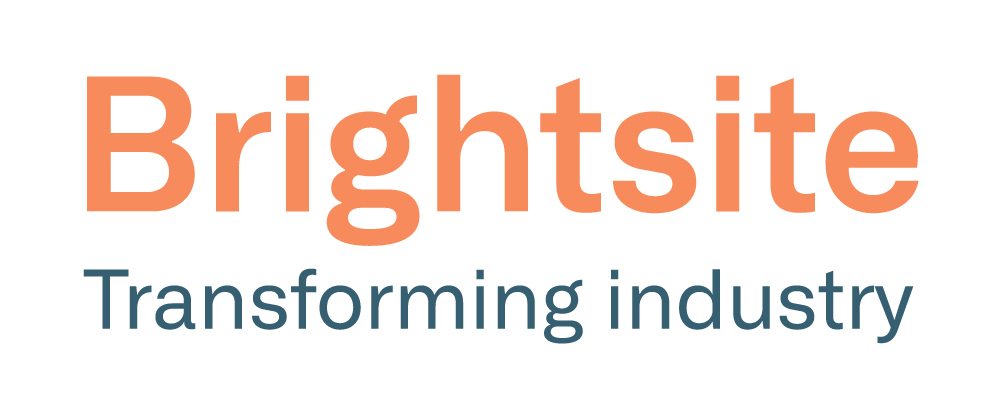 Click here for more information about the programme Circular Engineering
Brightsite
Brightsite is a partnership between Sitech Services, TNO, Maastricht University and Brightlands Chemelot Campus and focuses on making the chemical industry more sustainable, at both the Chemelot site and other locations. The climate goals pose hugely significant challenges for the chemical industry, but they also provide opportunities. Sound transition management will result in economic growth and will draw in talent and business. As the development and application of new technology involves much more than just the technical aspects, the work also includes safety aspects, social acceptance, legal and economic feasibility and education.
Faculty of Science and Engineering
The Faculty of Science and Engineering (FSE) of Maastricht University consists of several progressive education and research departments. Students and scientists contribute to education programs at bachelor, master and PhD level and participate in innovative research in the fields of beta science, technology, engineering and mathematics.
Also read
Under the name "Terra," Albert Heijn has introduced a 100 percent plant-based product line, with some two hundred different food items ranging from beverages to spreads and meat substitutes. How sustainable and healthy are these products?

A better understanding of taste and mouthfeel

Man is not at the top of evolution says Jose Joordens