Double PhD programme established with QUT to study social robots
In recent years, robots have slowly started to make their way into our everyday lives. Today, you can find robots working as waiters, assisting doctors in the operating room and even providing care to the elderly in aged care facilities. This new breed of robot is called 'social robots' and they are designed to engage with people and elicit an emotional connection.
While social robots are gaining in popularity, research about how humans want to interact with these types of robots is still emerging. To shed light on the topic, Mark Steins will start his PhD on this very topic in February 2021.
Mark Steins is the first-ever PhD in the new double PhD programme established with between Maastricht University's School of Business (SBE) and Economics and Queensland University of Technology (QUT). Mark will carry out part of his research here in Maastricht, observing social robots in restaurants and in aged care centres. He will also do part of his research in Brisbane, where he will have access to the QUT's behavioural lab.
The PhD candidate from QUT is Chelsea Phillips. Both candidates will be supervised by Prof. dr. Gaby Odekerken-Schröder (SBE) and Professor Rebekah Russell-Bennett (QUT) who together initiated this double PhD programme. The two PhDs will also be working with Prof Marek Kowalkiewicz (QUT) and Prof Dominik Mahr (SBE).
The official signing of the agreement between SBE and QUT took place on 3 December 2020 via a live zoom session. We look forward to continuing to strengthen our partnership with QUT  and for the many more successful PhD projects to come!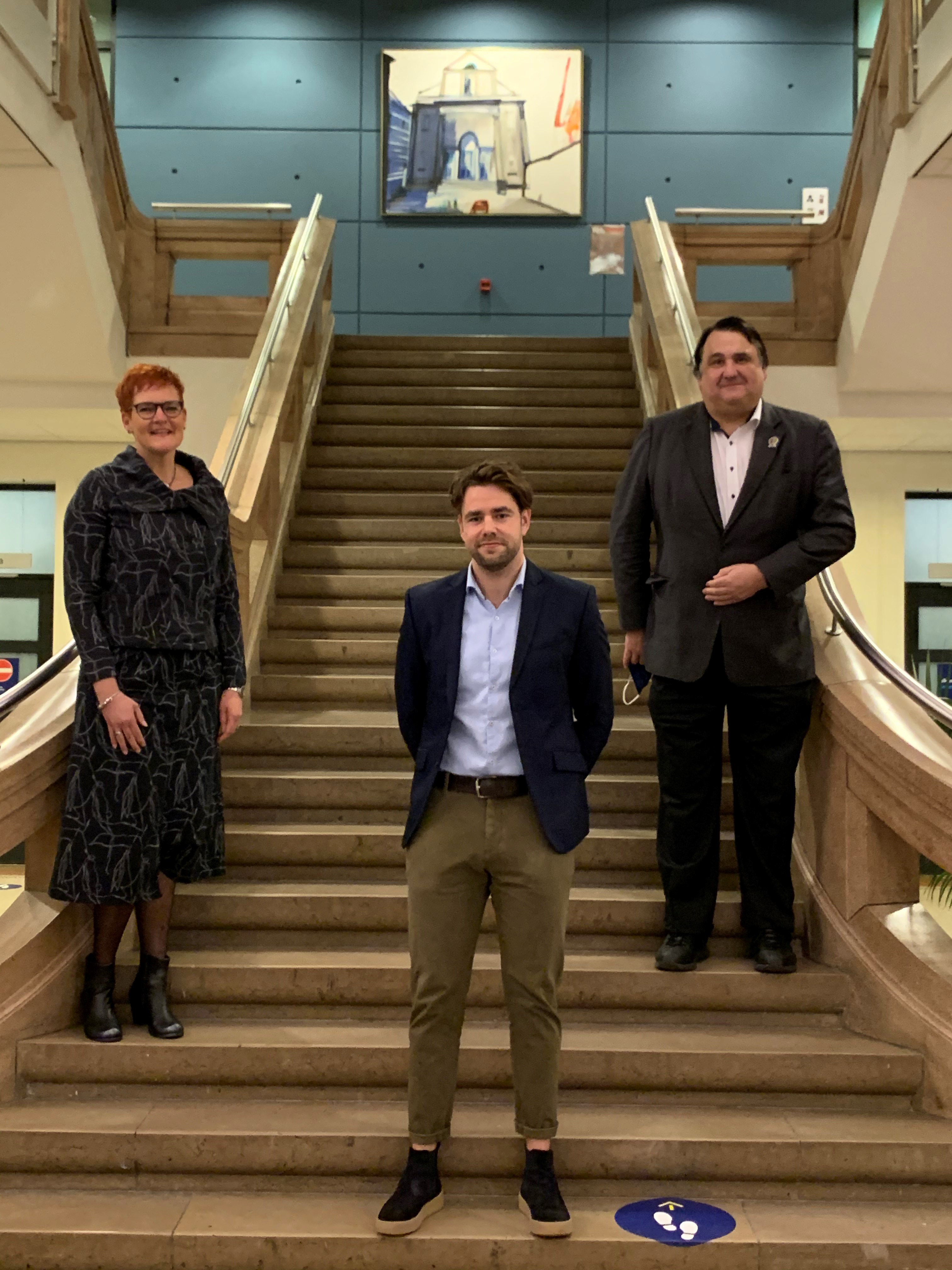 Mark Steins with Professor Gaby Odekerken and President of Maastricht University Martin Paul on the day of the online singing ceremony. 
Also read
Fossil subsidies undermine climate policy, says Patrick Huntjens and other colleagues in an opinion article.

SBE alumnus Riccardo Notarangelo works as a Project Researcher at the University of Vaasa in Finland. In this article, he shares how his studies and experience at SBE and his love for rugby contributed to him going to where he went and ending up where he is.

Obligation for energy label C for offices seems to have desired effect