From Romans to Robots – Service Research in e-motion
A Bridge to the Future of Service Research | Frontiers in Service Conference 2023
Maastricht, Netherlands - The Frontiers in Service Conference 2023, held in the picturesque city of Maastricht, welcomed service researchers from around the globe for a remarkable gathering. Back in 2002, Maastricht University School of Business and Economics (SBE) became the first university outside the United States to host this prestigious event. After 21 years, SBE is proud to have had the honour to host it once again. This opportunity would not have been possible without the Department of Marketing & Supply Chain Management (MSCM) and its commitment to being a leading force in service research. 
The Conference at a Glance
More than 350 attendees from across the globe, including 110 doctoral students, came together to share knowledge and ideas
 

220+ parallel presentations created a vibrant platform for researchers to discuss their findings and insights.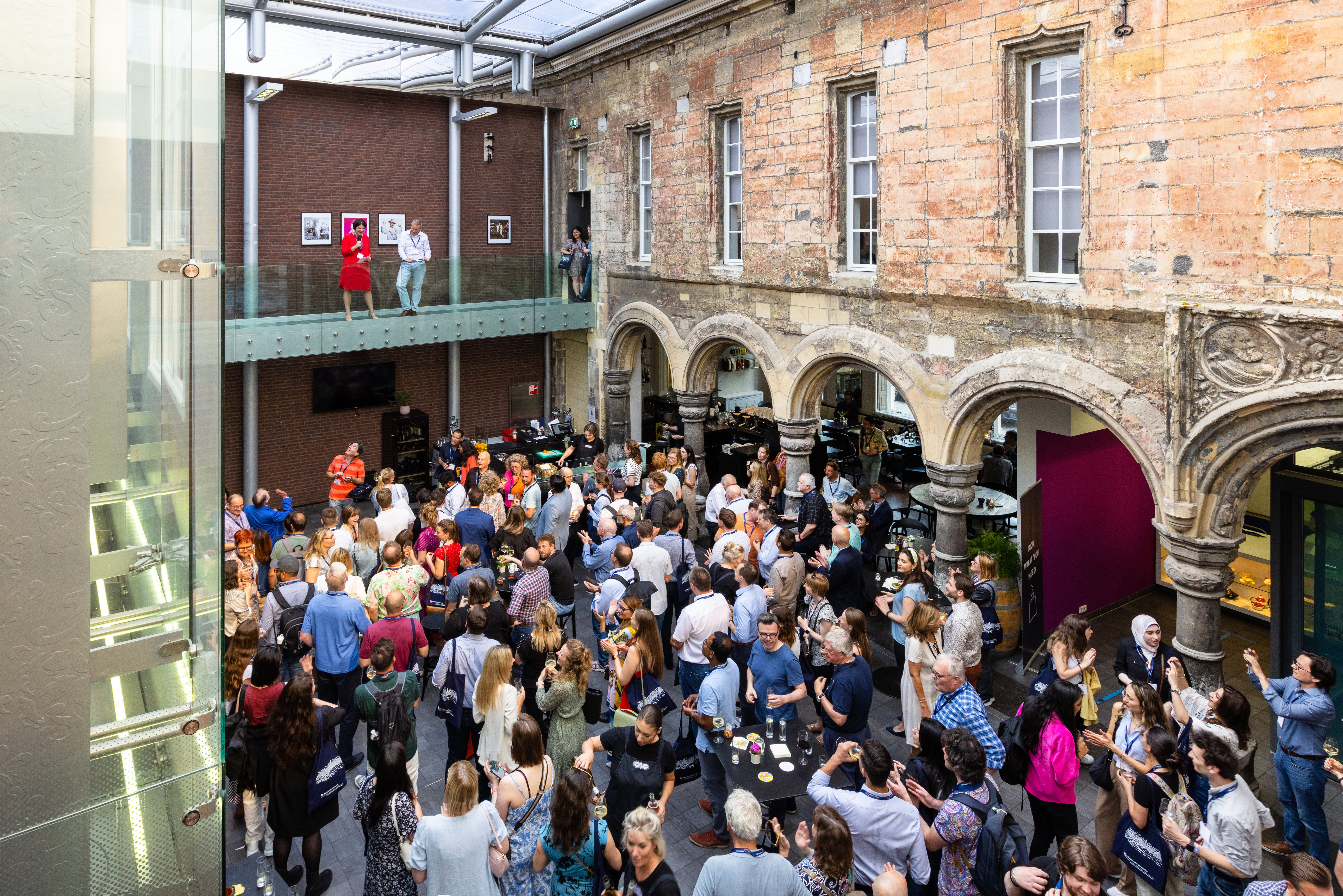 A big thank you to the co-hosts, Dominik Mahr, and Lisa Bruggen, as well as, the organising committee, Jos Lemmink, Gaby Odekerken-Schröder, Alexandru Marris, Nicole Hulsman, Pascalle Prickaerts, and Matgosia Dautzenberg for this successful event!
Celebrating Service Research in Maastricht
Held at the historic Tapijnkazerne, the conference provided a platform for exciting keynote sessions, thought-provoking discussions, and cutting-edge research exploration. This year's event highlighted SBE's expertise in service research, as well as the Maastricht Center for Robots (MCR) and Digital Experience Lab (DEXLab).
Sustainable Services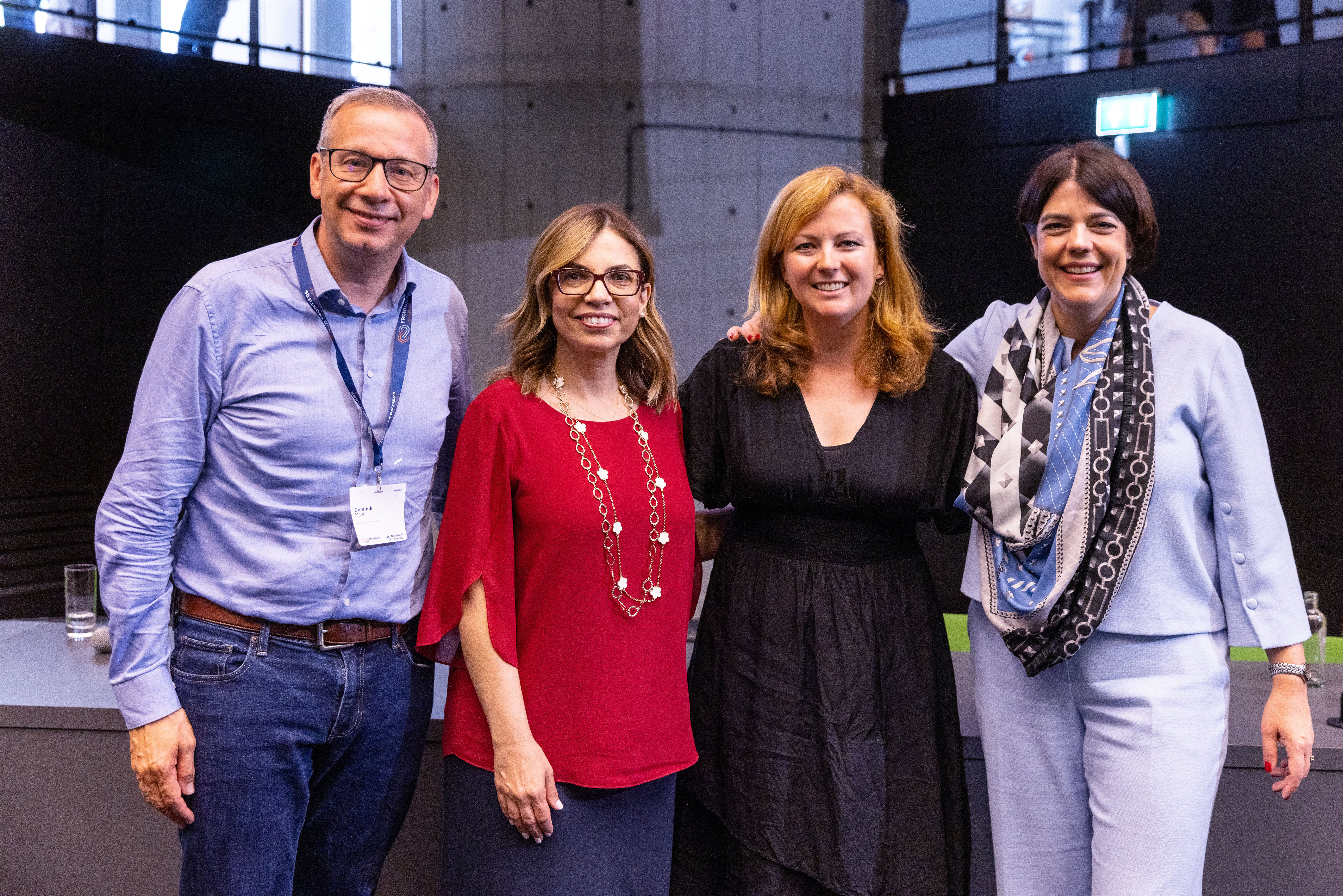 Sustainable Services
Led by service researcher Lerzan Aksoy, a discussion on sustainable service featured Mark Post, the founder of Mosa Meat, who showcased the world's first cultured burger, driving sustainable food systems forward. Nancy Bocken, a professor in Sustainable Business, emphasized the importance of minimizing environmental harm within service industries. 
Meaningful Digital Experiences, Now and in the Future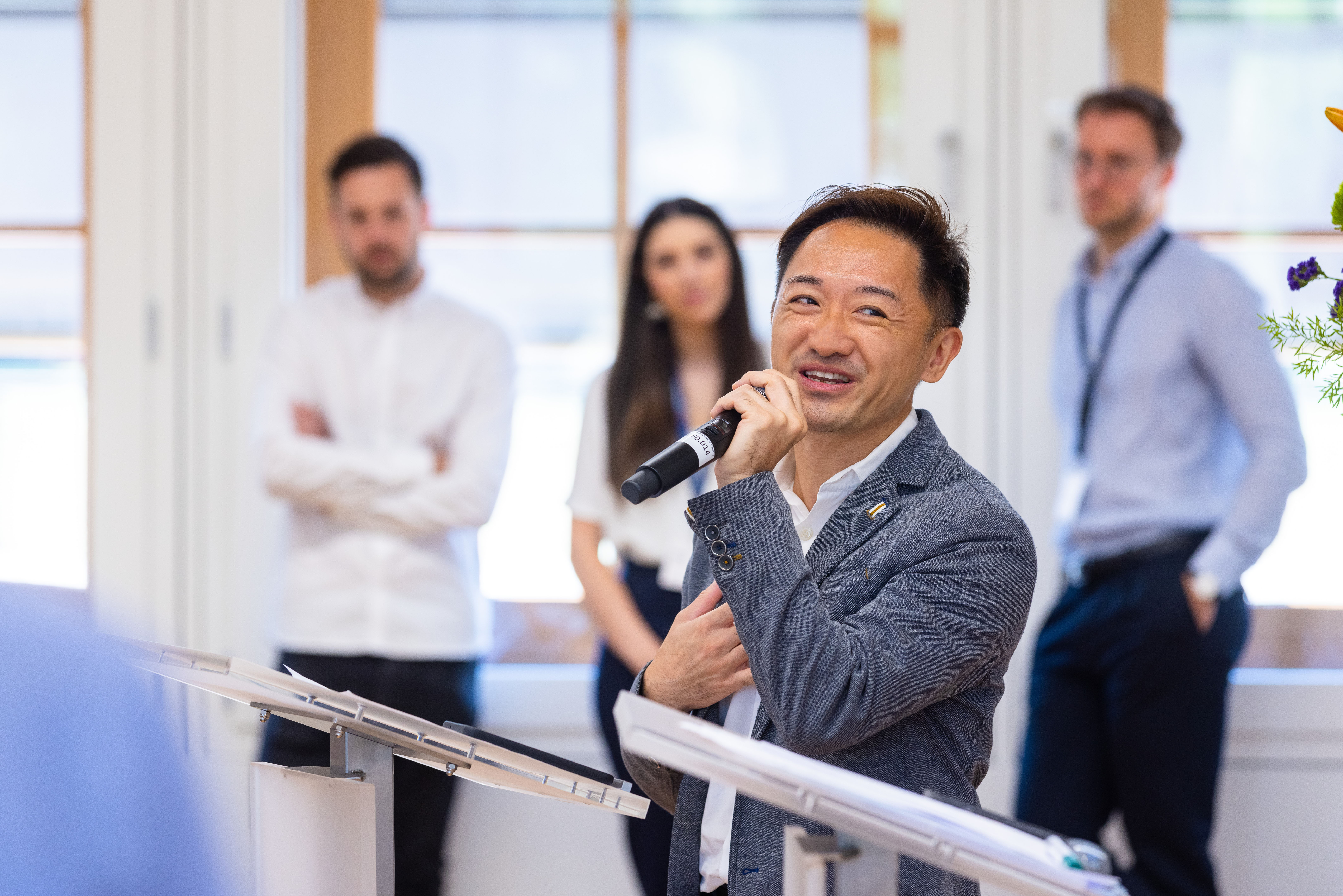 Meaningful Digital Experiences, Now and in the Future
Saturday's sessions focused on the future of digital experiences. Samuel Fung from Starbucks shared insightful strategies for cultivating meaningful customer connections through digital channels. Meanwhile, the DEXLab team presented research snapshots in biometric, virtual, and augmented reality technologies, revealing the transformative potential of these advancements in enhancing customer experiences.
Shaping our Future with Service Robots and AI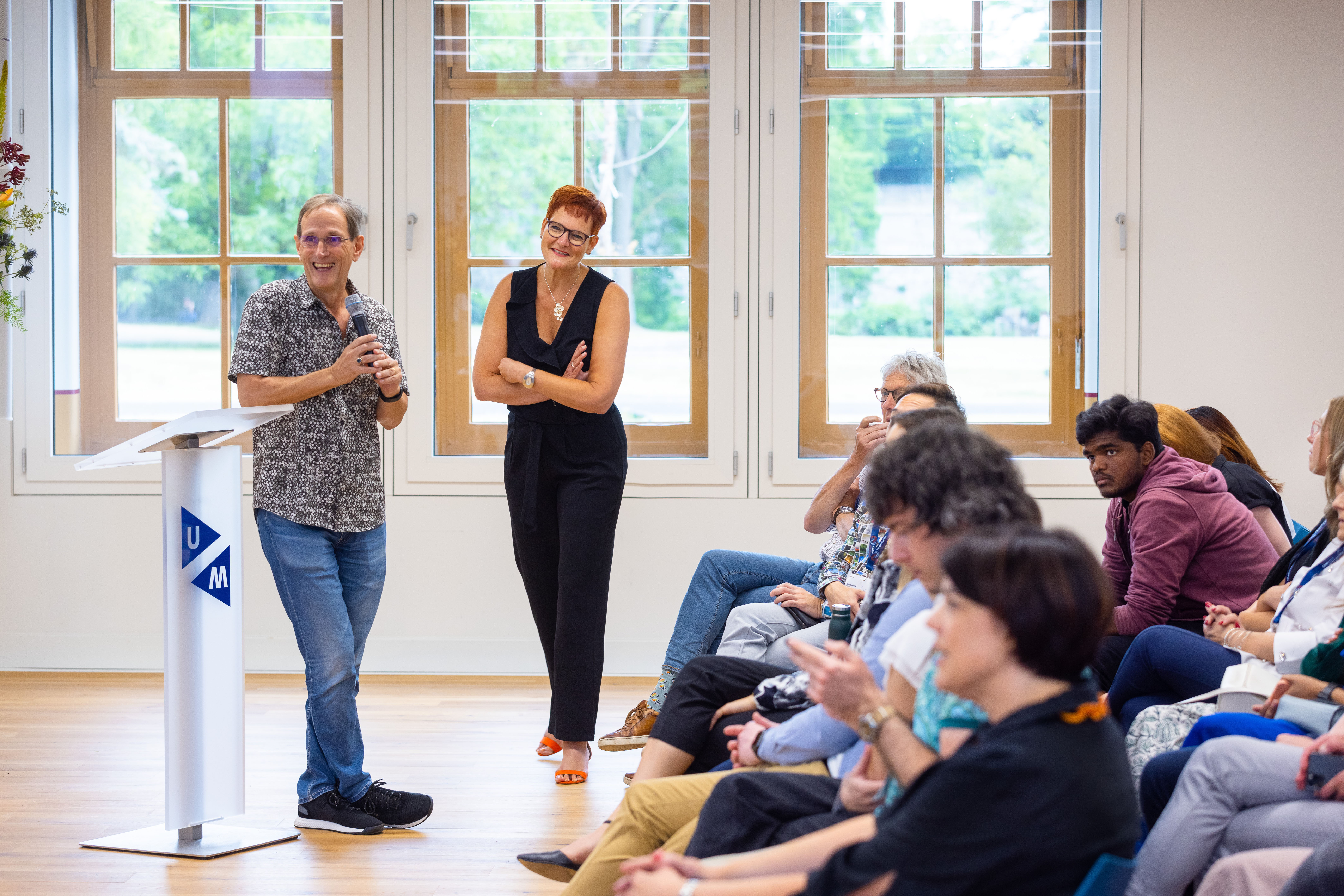 Shaping our Future with Service Robots and AI
Sunday's keynote session delved into the world of service robots and AI, which are increasingly becoming integral to our lives. Jochen Wirtz, a renowned service scholar, presented extensive research on the impact of service robots on user interactions across diverse industries. Mike van Rijswijk, CEO and futurologist at Robot Control and Innovation Playground, offered a glimpse into cutting-edge developments in sectors like healthcare and education, leaving attendees inspired and envisioning a futuristic adventure.
Recognizing Excellence
The conference also celebrated excellence with an awards ceremony and conference dinner at Maastricht's Rebelle. The ceremony was a moment of reflection in which the global community honoured outstanding research achievements.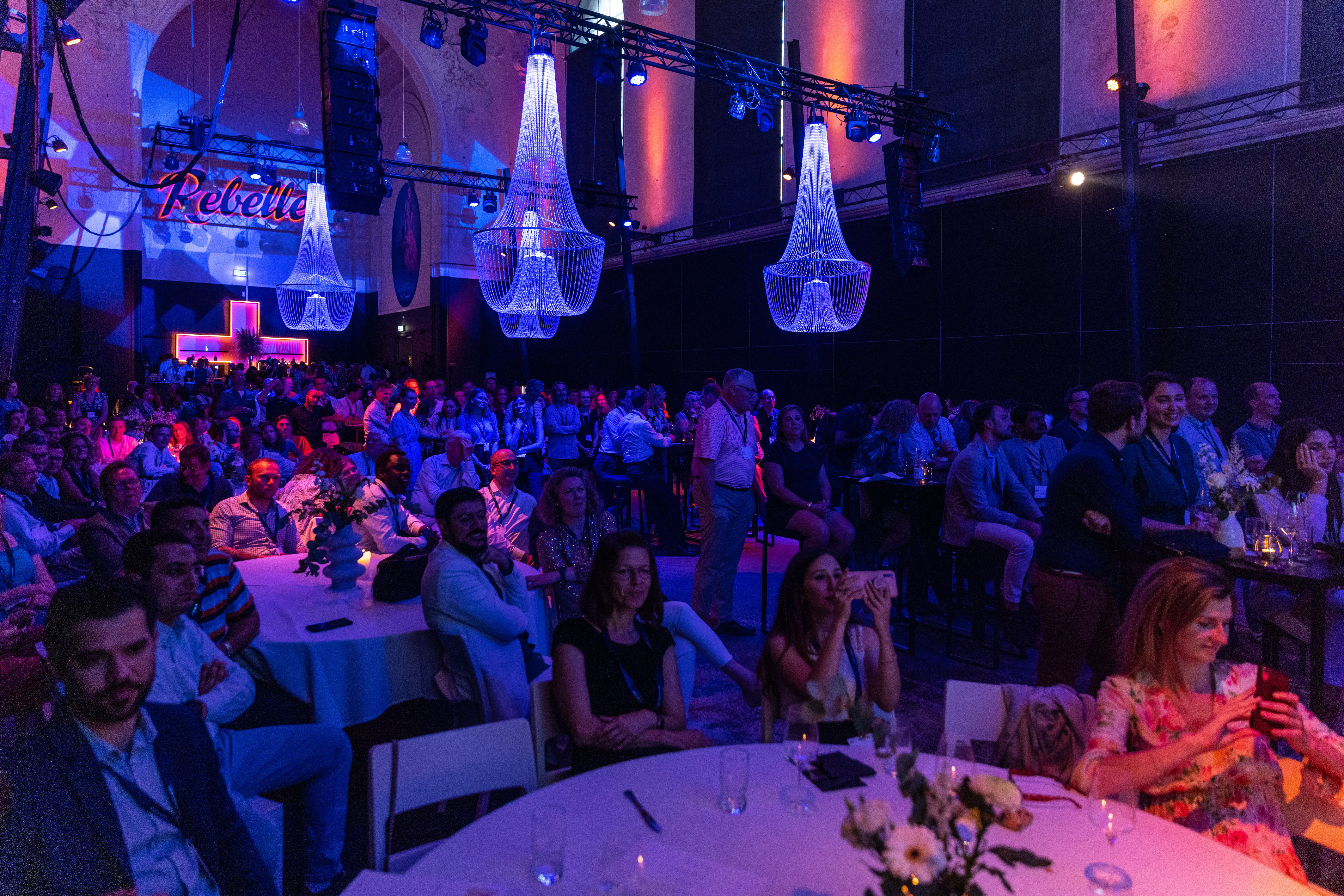 Impressions from our attendees
Assistant Professor, Participant
​​​​​​I wanted to send you a brief "thank you" for organizing a wonderful conference. It is not hyperbole for me to say that it was the best conference I have been to. I know that was because of your hard work and dedication. I wanted you to know that your effort was noticed and appreciated. I will make every effort to attend any conference hosted by Maastricht University in the future, I hope it is sooner than later. ​​​​​​
Alexandru Maris, Organizing Committee
​​​​​​Frontiers in Service Conference 2023 did not seem like a typical academic gathering; it was an extraordinary experience that excited attendees. By transforming the conference into an innovation playground with an eye for detail, it surpassed expectations and fostered a warm connection among researchers from around the globe. ​​​​​​
PhD student, Participant
​​​​​​Amazing, inspiring, and highly valuable insights for research, education and academic careers! A warm welcome to the community  ​​​​​​
Written by Nima Hassanloo & Alexandru Maris
Also read
The project "BioBased Circular" has received a grant of €338 million in the third round of the National Growth Fund. The School of Business and Economics is represented in this project by Herman Wories, Programme Director at BISCI.

Technology can increase as well as decrease inequality in education. That is the conclusion of professor of education Carla Haelermans of the Research Centre for Education and the Labour Market (ROA) in Maastricht. She conducted years of research on the subject and will deliver her inaugural address...

For three years in a row, Steffen Künn and colleagues went to a seven-week-long chess tournament in Cologne to establish a link between levels of air pollution and cognitive performance. The somewhat alarming results were eagerly scooped up by the media, but it took even more data to convince the...