Successful Coachcafé on 7 November
Alumni coaches help (recent) graduates with the next step in their career
With 30 participants, 11 nationalities and 10 highly motivated alumni coaches, a sold-out and lively Coachcafé was held on 7 November.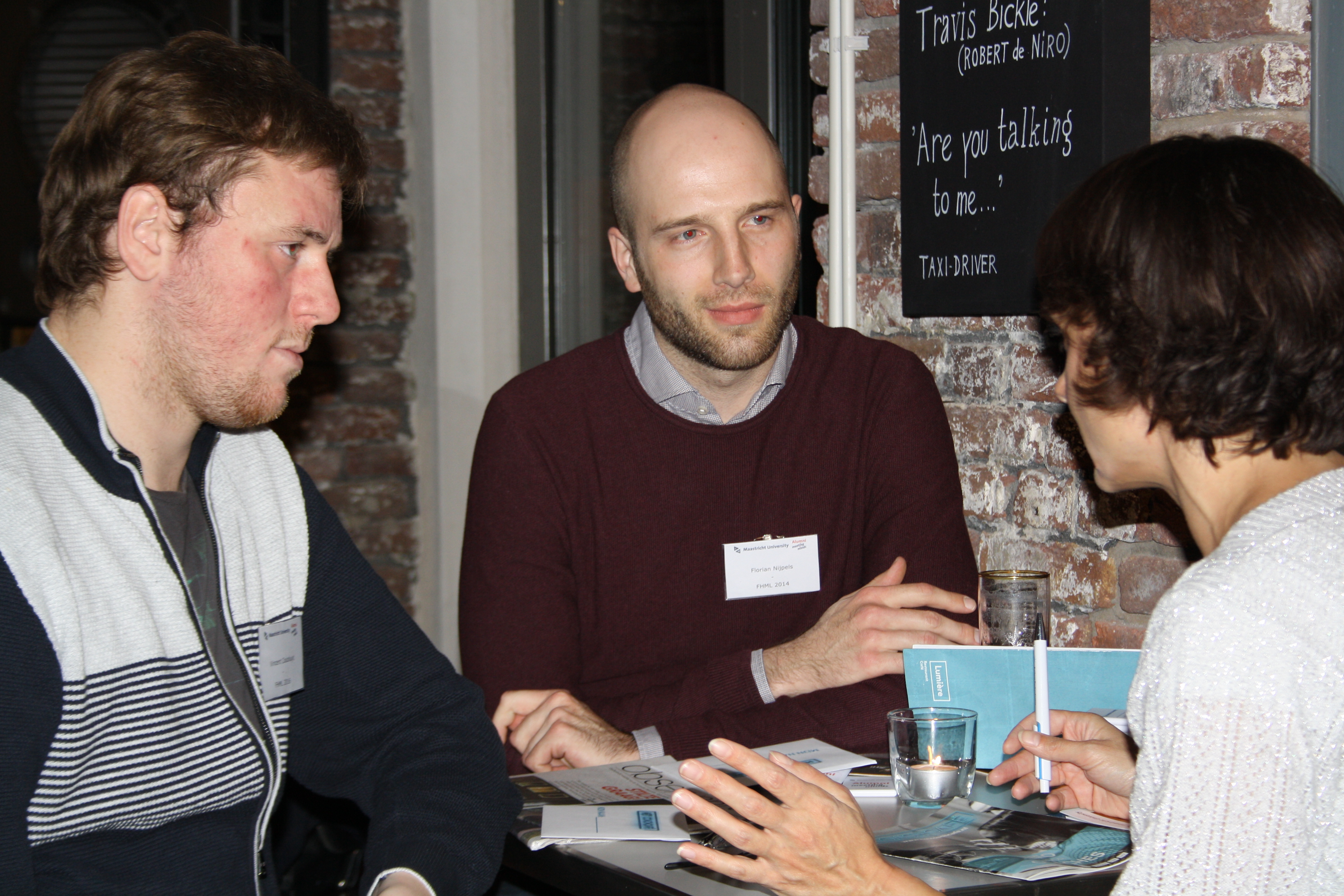 After the first two successful events, this edition also sold out within one week.
During the Coachcafé, UM alumni talk with young alumni to help them take the next step in their career. Through stimulating questions, the alumni coaches inspire and assist the participants in clearly identifying their talents, skills and ambitions. As a result, the participants become more aware of their true abilities and desires. We can indeed say that this initiative, which is part of the Employability project, is a recipe for success offered by the Alumni Office to UM graduates.
Please read the Observant report on the latest edition of the Coachcafé.
Coachcafé Utrecht
The Alumni Office facilitates the alumni network and, in doing so, contributes to the professional and social needs of Maastricht alumni. On 28 November, the Alumni Office is organising a Coachcafé for young alumni in the Utrecht area. There is still limited availability.
More information
You can find more information about the Coachcafé on our website. 
If you would like to take part as a coach or participant, please contact alumni@maastrichtuniversity.nl.