AD video with a mini lecture of optimism: still positive into the new year
In an AD video, Madelon Peters, UM professor in Experimental Health Psychology, gives some tips for more optimism. A well-timed mini lecture, at the end of an eventful 2021 with a lockdown at the end. See the video from December 20, 2021 (3:41 minutes, in Dutch).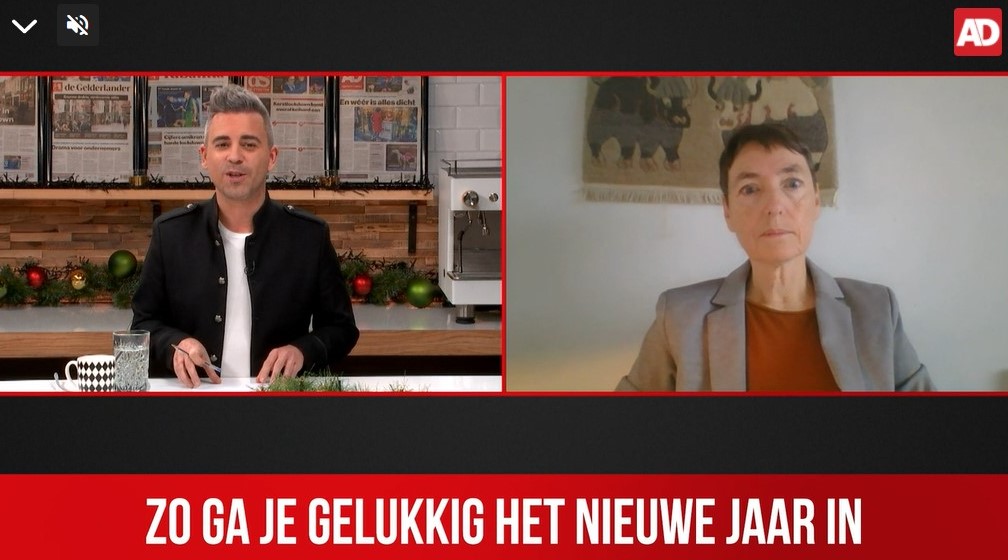 Also read
A breakthrough in cultured meat research-animal component free production

House prices in the Netherlands have doubled in ten years. Have bricks always become more expensive? Popular science magazine Quest dug into the matter and found insights with UM professor Piet Eichholtz.

Het aantal mensen met overgewicht en diabetes stijgt. Om te bepalen of iemand te zwaar is, wordt gekeken naar de BMI. Maar wat zegt je BMI eigenlijk over je gezondheid? En wat kan de overheid doen om het aantal mensen met overgewicht terug te dringen? Obesitas-onderzoeker Gijs Goossens vertelt...