5 teams entering AppChallenge@UM 2023
We are pleased to announce that five teams have been selected to compete in the 2023 edition of the AppChallenge@UM dedicated to enhancing the teaching or learning experience at Maastricht University.
(H)appy!
A little bit nervous, we sat by the mailbox on the deadline date, but one proposal after another dropped in. We received proposals from several faculties, including student, staff, and mixed teams. It's interesting to see the variety of ideas the teams came up with for designing the app, something they will be proud to present to you during our public events.
From workshops to prototypes
After participating in several workshops on service design, product design, and introductions to two low-code development platforms for which UM has licenses (Mendix and Microsoft Power Apps), the teams will begin transforming their ideas into mock-ups and, if successful, prototypes.
As we anticipate that not every participant will have prior coding knowledge, both suppliers will provide support throughout the entire duration of the competition.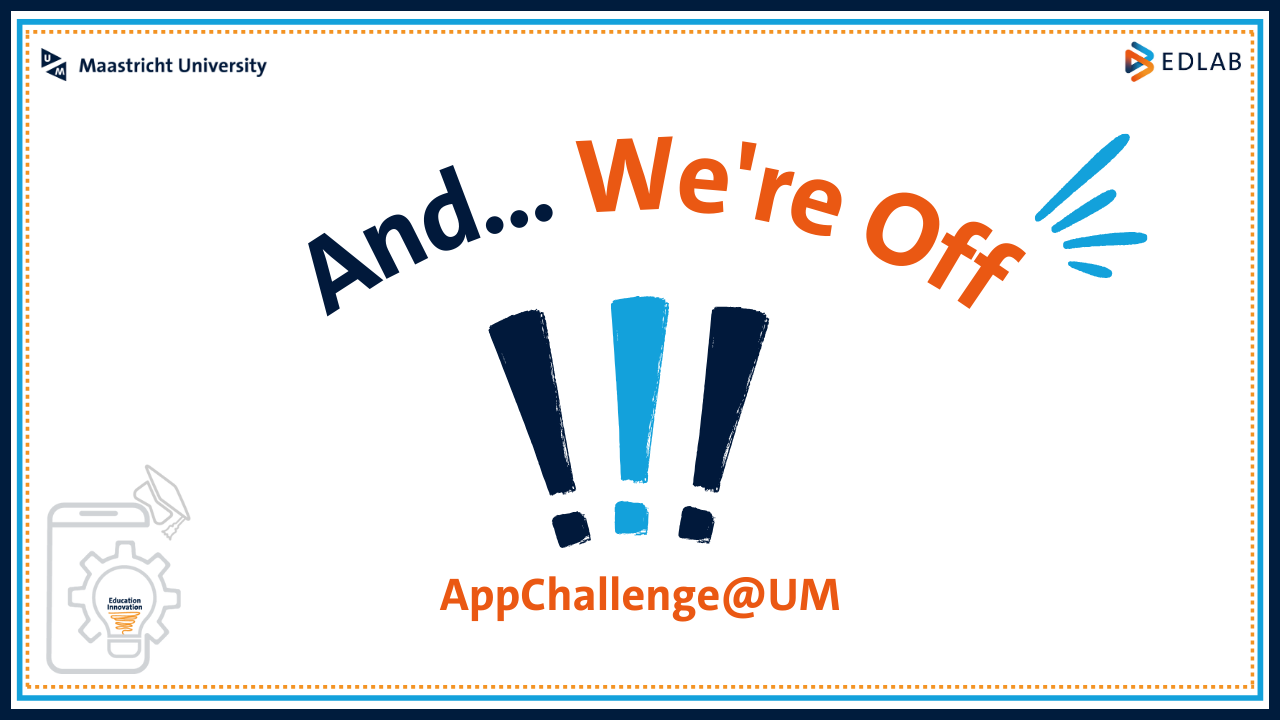 Join our public events!
The first opportunity to witness the teams' ideas and progress will be during the Midterm Presentations on  Monday 6 November 2023.
A jury will then determine which teams can proceed to the Grande Finale, which is set to take place on Tuesday 21 November 2023.
Both events are open to the public, so make sure to register!
Sign up here
Follow us on Instagram
The winning team's app proposal will be further developed as an educational innovation project at Maastricht University.
Stay connected with us on Instagram to get to know the participating teams and jury members soon!
Also read
"We should want to fail because failing allows us to grow. Once you fail, you realise the monster has no teeth," Maxime Verwoert told the student audience at EDLAB's 10th Student-Meet on 22 November 2023. During the event "Embrace your Fears and Dare to Succeed," three resilient students shared...

Daniëlle Zijlstra, Nils Keesmekers, and Sid Penders emerged as the winners of the AppChallenge@UM 2023 with their app proposal, MomentUM! MomentUM is a smartphone app designed to support students in their professional and academic development. It assists them in working with SMART goals and provides...

Have you ever considered taking your classroom outside and using the city of Maastricht and its surroundings as a learning landscape? That's precisely what was discussed at the latest Teach-Meet session hosted by EDLAB on 25 October 2023.