"Older people like to be in control of their own environment"
Stereotypes are persistent. You would expect someone who studies care for older people to be older than 37-year-old Hilde Verbeek, who was appointed on 9 July as professor of Long-Term Care Environments at the Living Lab for Ageing and Long-Term Care Limburg. She may be relatively young, but her research, academic record and vision of care for older people all bear witness to her maturity, erudition and empathy. "Older people want to be at home, not in a home. Home is a feeling, a sense of security, a place that evokes memories. That's what we have to work towards. I want to change things."
If, as Einstein claimed, order is for lesser minds and it takes a genius to handle chaos, then Verbeek's workplace, strewn with stacks of paper and stray photographs, gives an indication of where we can place her on the intellectual spectrum. "I can find everything," she laughs. "Some people hang up photos or drawings by their kids, or frame them. I have a picture around here somewhere of my husband Fred with my children Wout, who's six, and Thomas, who's three. If I feel like looking at it—and I often do—I just dig it up."
As unstructured as her space looks, she is methodical in her work, which focuses on the effect of the care environment on the everyday lives of frail older people. "As a researcher, I find methodology important. We don't just do any old thing. There's a system of thought behind it."
Scientific research
She is a firm believer in the scientific research on care for older people. But surely what aged care needs is more hands at the bedside, so to speak, rather than academics in their proverbial ivory tower? "The question of hands at the bedside is one that comes up a lot. But the image doesn't correspond with reality. There's no shortage of people—what's lacking is adequate knowledge exchange."
"I'm convinced that care for older people needs a more scientific approach. That's how we can ensure that we ask the right questions, come up with solutions, share knowledge and put it to the test. At present too little thought goes into care for older people. Keeping one foot in professional practice is essential, but so is staying engaged with society. It's all about being curious and having an impact. Networks are essential for theory building. Trans- and interdisciplinary research and collaboration between scientific and social partners—including care organisations, but also citizens, housing corporations, municipalities and health insurers—are indispensable."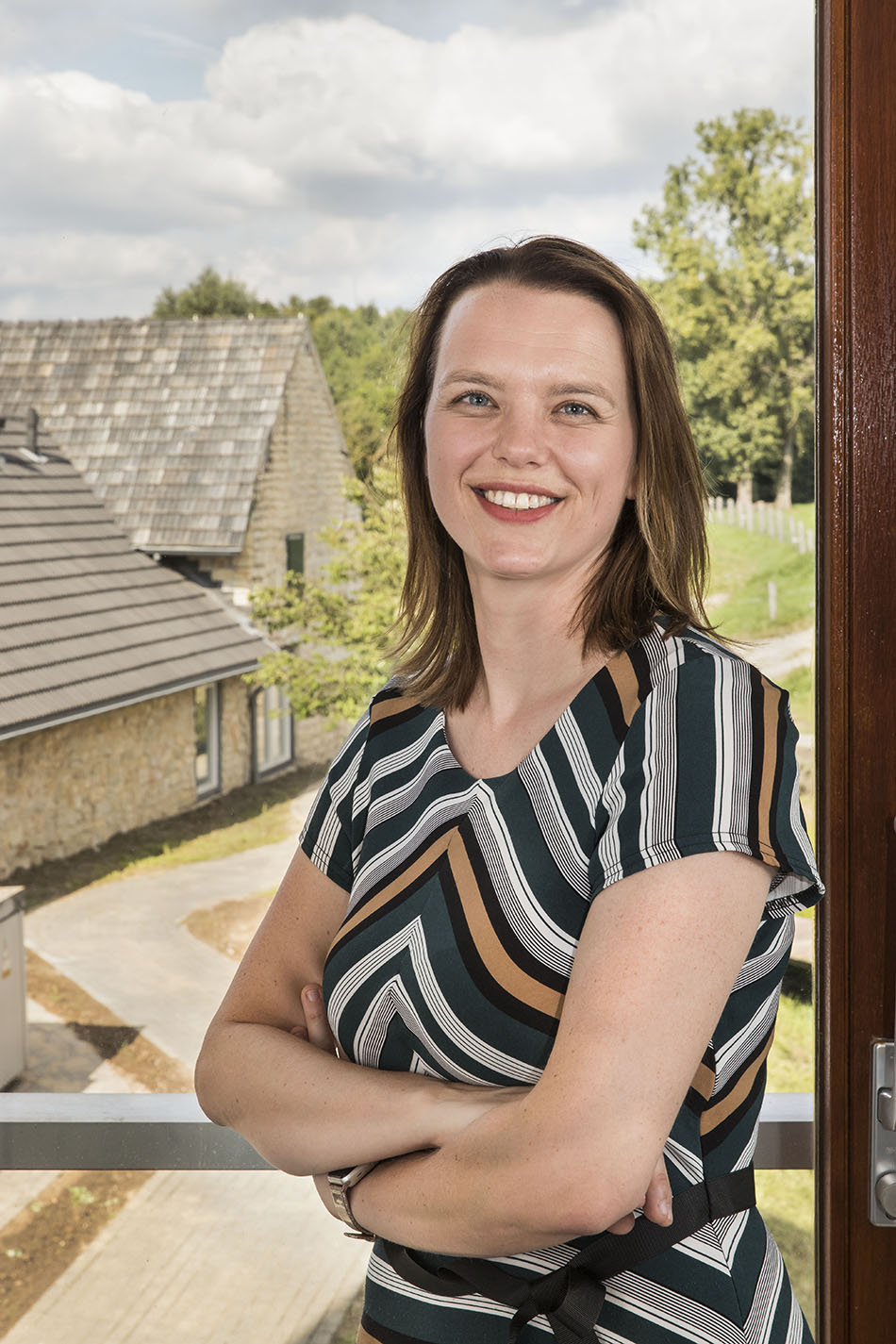 Hilde Verbeek obtained her PhD at Maastricht University in 2011 for her research on small-scale housing for people with dementia. After a postdoc at the University of Manchester, she joined the UM Department of Health Services Research. She is vice chair of the Living Lab in Ageing and Long-Term Care Limburg and a member of The Young Academy, the KNAW Council for Medical Sciences and the Board of Directors of the International Psychogeriatric Association. Last July she received a Vidi grant for her research on residential care farms.
Hilde Verbeek at the new care farm in Bochholtz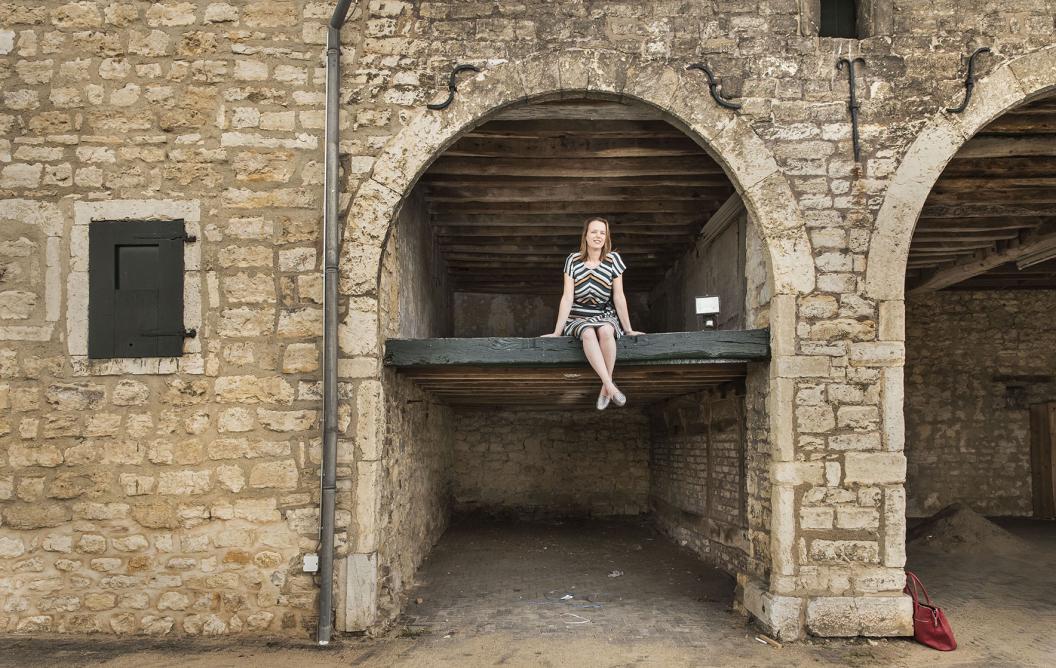 Innovative care farm
In Bocholtz, MeanderGroep is working on an innovative residential care concept inspired by care farms. People with dementia now live in the former care hotel, where a great deal of attention has been paid to design, the care component, user-friendly technology and personal attention. "My team and I were the first to study residential care farms. These kinds of innovative care concepts will become more common in the future. Again, the numbers speak for themselves: one in five Dutch people will find themselves dealing with dementia. Two thirds of them live at home, one third in residential care centres. Ultimately, long-term care concerns us all. We have to take action. I'm ready."
Also read
The PhD research of Karlien Strijbosch focuses on Senegalese migrants who were forced to return home after a stay in Europe. Doing justice to such stories is no easy feat, especially when you come up against walls of silence, distrust and shame. Strijbosch and her supervisor Valentina Mazzucato...

In September Cengiz Akbulut was made head of the laboratory of the new Stem Cell Research University Maastricht (SCRUM). Here he discusses multiculturalism, the origin of life and his love of swing dancing.