"Change the work, not the workers"
Professor Fred Zijlstra is set to retire. How does he look back on his career? What is his take on current developments in the field of work and organisational psychology? And how can we, as a society, best organise work—now and in the future?
What makes his field—work and organisational psychology—so interesting? Fred Zijlstra doesn't have to think long. "It brings research and practice together. The central theme of our research is work, and for many people, work is a huge part of their daily lives. As a researcher, you can have a concrete social impact." This is no small thing for Zijlstra, who describes himself as "an academic with an eye for practical relevance."
Always available
Over the years, he has witnessed and studied all kinds of social developments in the world of work. Take the issue of perceived workload, which seems to have exploded since the 1990s. This is, he says, because work has become more intense and complex over the years. "Since the Maastricht Treaty of 1992, which established the European Union, international competition has increased. As a result, companies are constantly looking for ways to cut costs. We see fewer and fewer employees doing the same amount of work. Jobs are scrapped, roles change, people work more often in teams—all this can cause stress."
Increased use of office automation and technology may also affect workload. Technological advances, Zijlstra points out, enable us to work wherever, whenever. We have become less tied to the workplace and office hours. "This is convenient, but it also makes employees feel they have to be available around the clock."
Instinctive response
At Maastricht University, he is primarily involved in research on workload and reintegration; returning to work after a burnout, for example. "Economic incentives, such as higher or lower benefits, don't have much effect. How people perceive their health is more important, and should play a key role in reintegration decisions. We need to pay more attention to the person behind the employee."
As well as making intuitive sense, this sounds relatively easy to accomplish. So why is one out of every seven employees in the Netherlands currently on sick leave with burnout? "One reason may be that employers need a better employee wellbeing strategy. Managers still tend to respond to stress on instinct, rather than from a theory-based or policy perspective. As a result, they misjudge situations or personal circumstances."
No matter what solutions we come up with, Zijlstra says, we will never be able to remove work stress altogether. Some causes, such as the increased use of technology, are here to stay. "That's why, as a society, we would do well to organise work differently."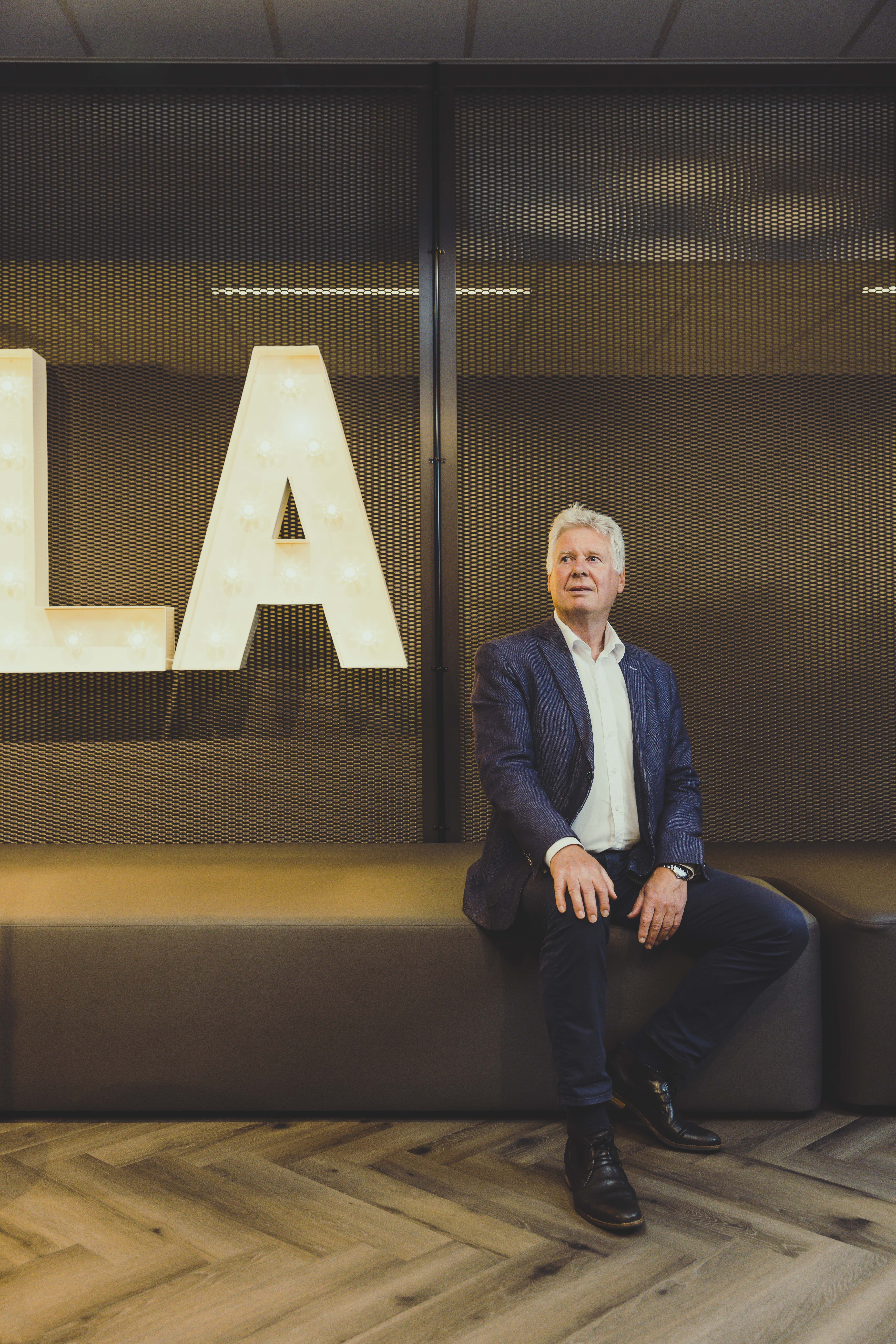 Fred Zijlstra is professor of Work and Organisational Psychology at the Faculty of Psychology and Neuroscience. The first in his family to attend university, he studied work and organisational psychology in Groningen and obtained his PhD from Delft University of Technology. After working at Tilburg University, the University of Surrey and elsewhere, he joined Maastricht University in 2006. His farewell lecture 'Looking to the future: The value of good work' will be livestreamed on 8 June.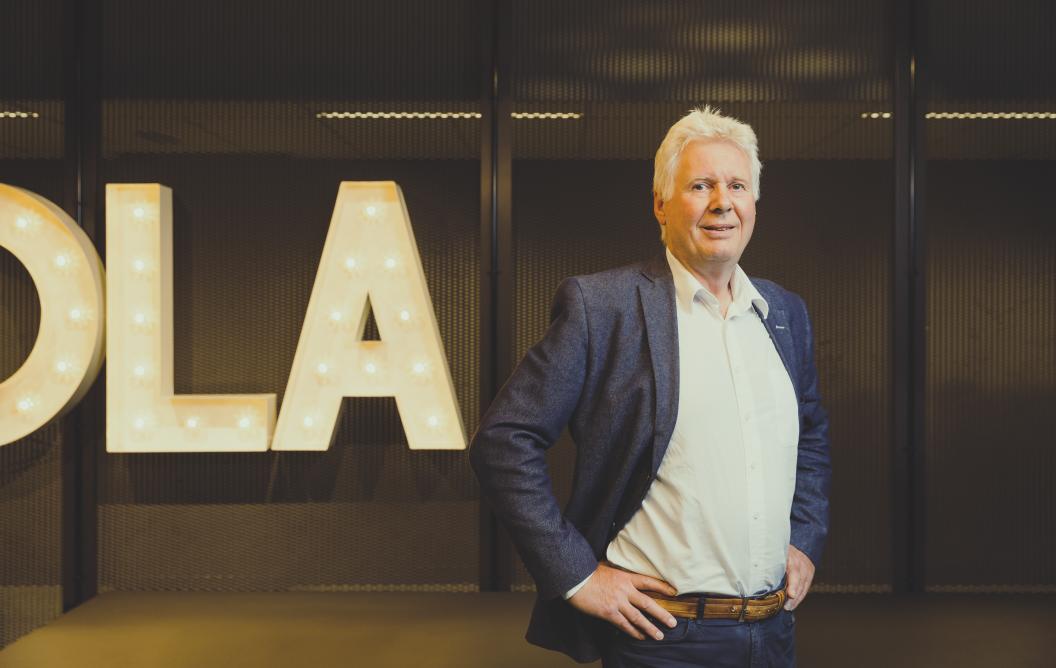 Rethinking staff shortages
Organising work differently is the focus of the Centre of Expertise for Inclusive Labour Organisation, co-founded by Zijlstra. "Our goal is to get as many people into work as possible. The underlying idea is that it's more effective for organisations to change the work itself, rather than the workers. I dare say that, when we founded it, we were one of the first centres in the Netherlands based on that principle."
The centre offers companies information, training programmes and tools. One of their first clients was a hospital with a shortage of nurses. "Instead of just assigning them more and more tasks, we took a critical look at the work itself. We found that the work could be organised differently. Eventually, a whole new group of people—medical assistants—were employed to support the nurses. That way, the nurses didn't get overworked and patient care wasn't compromised."
Future
What does the future labour market look like? Zijlstra paints a challenging picture. "Technology in the workplace will increase—will everyone be able to keep up? And the population will only continue to age. To keep society going, we have to do better at including and accommodating people at the fringes of the labour market, from people with disabilities or little education to migrants."
Balance
Zijlstra has no intention of twiddling his thumbs at home; he is still too enamoured with his field. "I'll keep working at the centre of expertise and on a number of PhD and other research projects two days a week. I'll have fewer responsibilities, though, which will be nice. My workload has gone up too in recent years."
He is looking forward to sailing, cycling and travelling more. And he plans to write a book on the history of work and organisational psychology in Europe. But his focus will be on "achieving a good work-life balance"—as befits a professor of Work and Organisational Psychology.

Text: Milou Schreuders
Photography: Philip Driessen
Also read
Legal scholar Amy Azhar on the unintended consequences of the possible new legislation limiting the influx of foreign students in the Netherlands.

For 40 years already, Annemie Mordant has been convinced that academic and support staff are stronger together. Until her retirement, as the head of MEMIC (the centre for research data management), she dedicated herself to optimally facilitating collaboration between academic and support staff. "We...

Professor of Neural Engineering and Computation, Renaud Jolivet, gave his inaugural address on September 15. Jolivet researches fundamental questions about the workings of the brain at the Maastricht Centre for Systems Biology of the Faculty of Science and Engineering.