Lisanne Wessels, MA European Public Affairs
"My interest in Europe started during my years at a bilingual high-school. For a social internship that had to have an international or European dimension, I approached a member of the European Parliament and asked if I could join him for a few days, and he allowed it. This led me to choosing the bachelor's in European Studies in Maastricht.
This master's was the reason I wanted to stay in Maastricht after the bachelor's. Each year only thirty students are admitted, so I wasn't quite sure if my CV and motivation letter would be good enough. The fact that the programme is practice oriented particularly appealed to me. For example, a group of us had to develop a lobby strategy for an international tobacco producer. In a role play, we had to present our proposal to the commissioner and to process the feedback we received in one day. These kinds of activities give you an insight in the professional world. And you learn how to collaborate, present and stay polite when the customer wants something entirely different than wat you have in your proposal. For a debate, fellow students wanted to have me on their team because I'm good at finding, structuring and organising information. But the actual debate was a challenge for me.
During the programme, many professionals come to lecture about their work. We also visited Brussels for a couple of days to meet institutes, companies and alumni, which I thought was a nice way of seeing how the EU works.
You have to arrange the required internship during the programme yourself. I thought very carefully about the kind of internship I wanted to do; after I had already done an internship at a consulting agency during my bachelor's, I wanted to find something in public administration. I called the Association of Dutch Municipalities, but they weren't looking for an intern. After I explained my study programme, I was invited for a talk the following week.  
During my four-month internship, I wrote a position paper about the cross-border labour market and helped organise a work conference for 100 participants on the difficulties of cross-border labour. I was writing my thesis at the same time, which meant working in the evenings. This internship was very instructive because it provided insights into the way regional participation in Brussels works in practice. And I saw how complicated it is for an organisation like the Association of Dutch Municipalities to represent the interests of all parties equally.
Two weeks ago was graduation day. Some of my fellow students have started to work at the organisation where they did their internship or have found a job some other way. But many of us, including me, are doing another internship to gain work experience. Through a teacher, I found an internship at a consulting agency in Utrecht.  In the future I hope to find a challenging job, for example, as consultant in the field of European social problems or as an EU official at a government organisation. Who knows what interesting challenges will come my way."
Lisanne Wessels
November 2017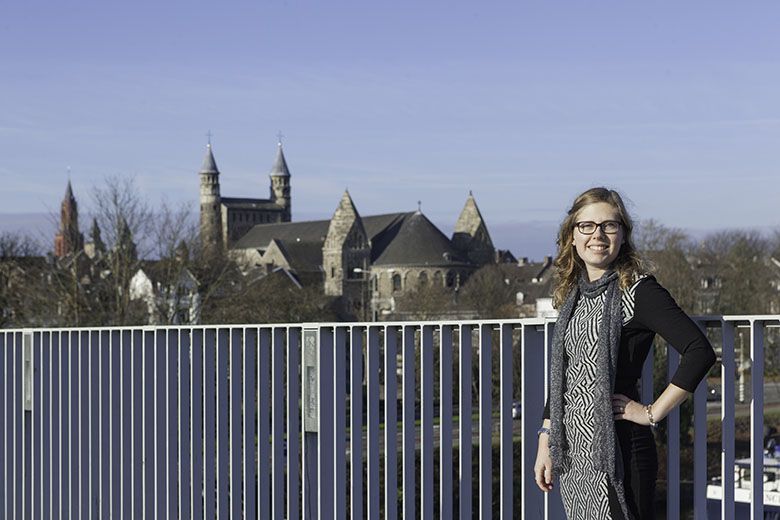 I wrote a position paper about the cross-border labour market and organised a work conference for 100 participants on the difficulties of cross-border labour.