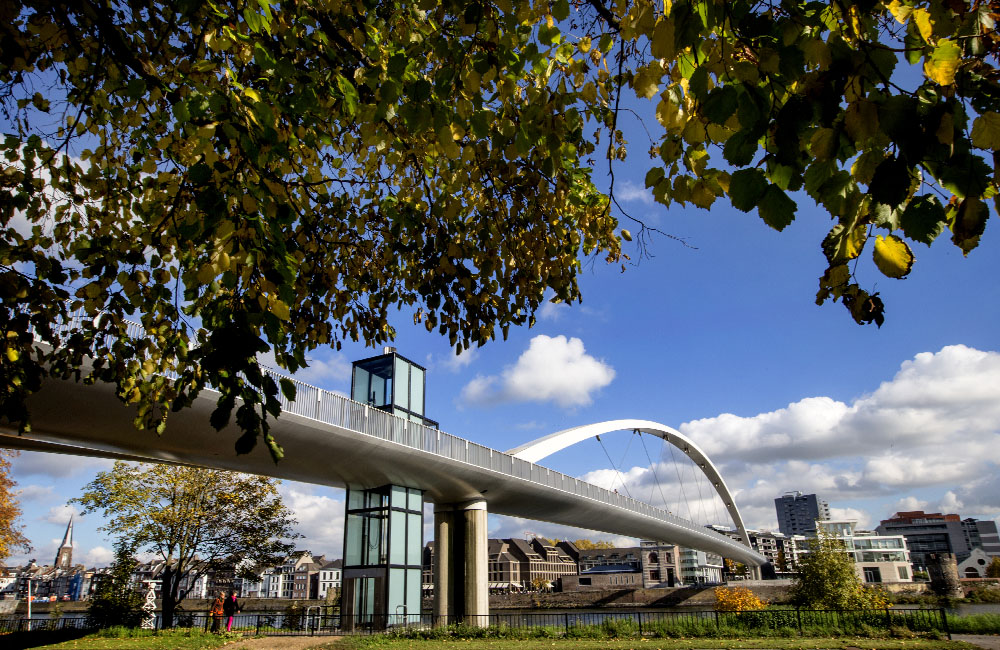 Living in Maastricht feels like a warm blanket
Living in Maastricht
Maastricht is a wonderful city to live in. Exactly the right size, inviting and lovely city centre, historic buildings besides cutting-edge architecture and industrial heritage. The city is vibrant, not in the least thanks to the many students, and there are lots of things to do. Living in Maastricht? The city has a quite a bit to offer, just look…
European melting pot of Latin and Germanic cultures
The city constantly surprises you
Maastricht is one of the most beautiful and most visited cities in the Netherlands and that is no wonder. The city surprises you constantly with its mixture of 17th century mansions and ultramodern architecture. The cobblestone streets, the impressive churches and wonderful squares.   
4 million people in 3 countries
Ever since the Romains established the settlement Maastricht, over 2000 years ago, the town has been a melting pot of Germanic and Latin cultures. Now still, with its location in the heart of the Euregion where 4 million people live in 3 countries and speak 3 languages.
On your bike to 2 different language areas
From Maastricht you can bike to two different language areas. Every market salesman in Maastricht speaks sufficient French and German to serve customers from the neighbouring countries.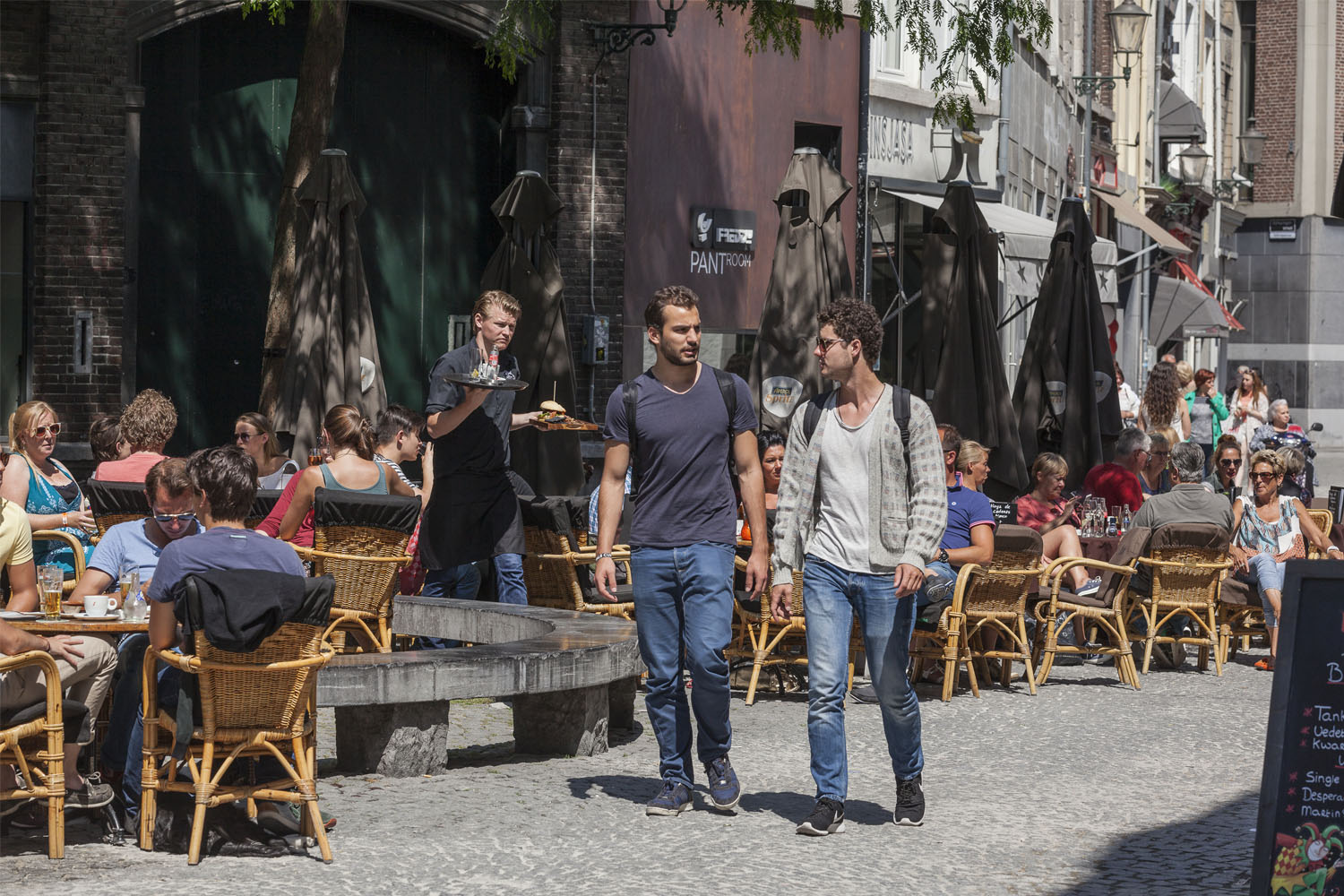 International student city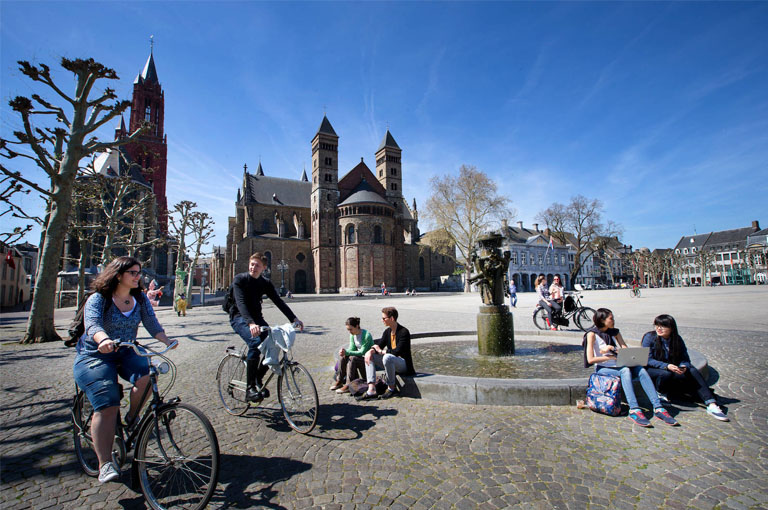 Over the past decades, Maastricht has changed from a quiet provincial capital to a vibrant, international student city. More than 10 percent of the inhabitants are students, and almost half of those are international. In total almost 20 percent of the Maastricht population (more than 122.000 inhabitants) are involved with higher education in the city – Zuyd Hogeschool and Maastricht University - as students or employees.
Since the Maastricht Treaty (1992) the city is known as the birthplace of the European Union and the 'Schengen Treaty'. It is an international city that opens up to young and old, to people from all cultures and backgrounds, for students and working people. Maastricht counts over 100 international institutes and organisations. And of course numerous tourists visit the city each year. 
Cook and eat together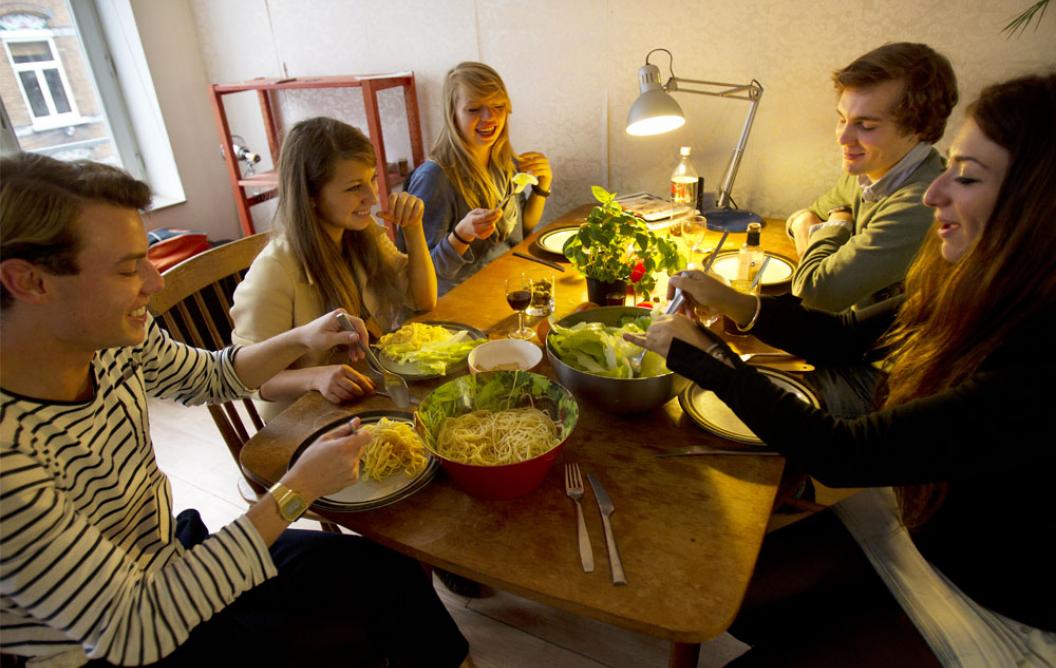 Dutch 'gezelligheid' (making it cosy)
You cook and eat together and turn your student house into a home.  
In Maastricht you don't live on a campus or with a landlady
Student rooms
Most students live in a student room in the city centre, but there are quite a few who commute.

Housing is scarce for students, so be sure to start your search for a room as soon as possible. That means well before you come to Maastricht or Venlo. Make sure to read these tips and warnings.
Furnished room
Most rooms can be found on walking or biking distance from the university buildings and public transport is excellent. Maastricht Housing will help you find a suitable room.

Many exchange students rent a furnished room in one of the buildings of the UM Guesthouse, which are all located close to the centre. There are 350 rooms available for 1 or 2 students per room and 45 rooms/studios for master's students. 
Alternative housing
Maastricht also offers alternative housing, such as anti-squat houses or Het Landbouwbelang, a housing community of artists, musicians, designers, but also for (international) students.

It is an autonomous free zone, urban community and open living room with collective gardening and cooking, a give-away store, concert room and event hall. 
Fresh Fish on a Friday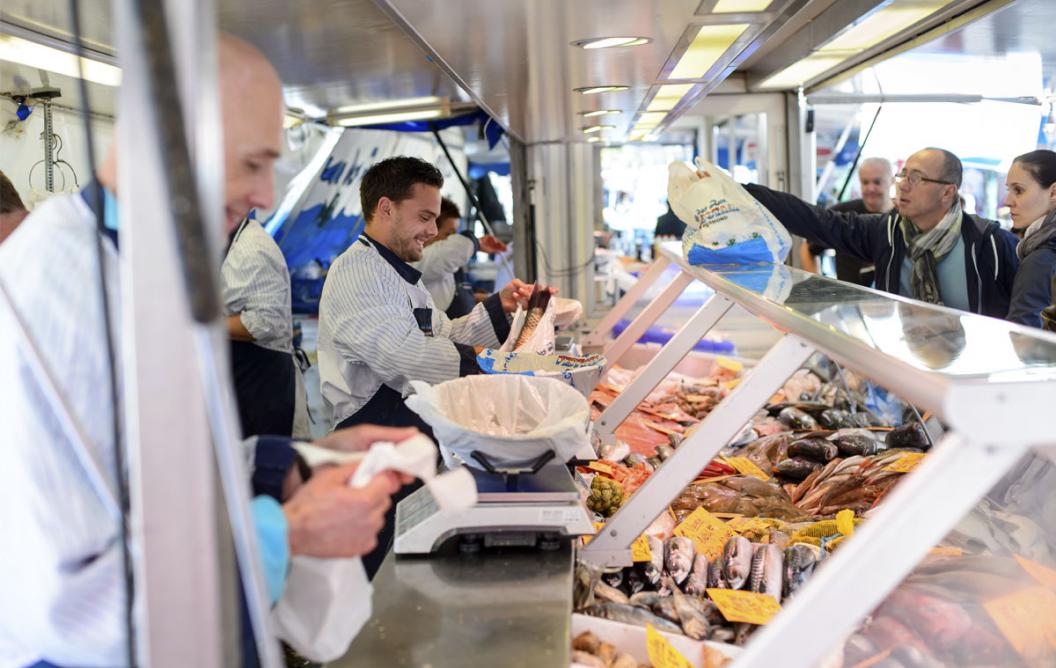 Appealing
Our German and Belgian neighbours especially come to Maastricht to buy fish on the Friday market.
Maastricht means good food
Maastricht offers several great biological stores, high-quality caterers, fantastic bakers, cheese stores and butchers. In the city centre, but also in the suburbs you will find shopping centres and supermarkets. There are also in several good night shops.
Market on Wednesday and Friday
Every Wednesday and Friday is market day on the Market square around the City Hall.  On Wednesday morning the market is small but the offer is extensive. Do not miss the Friday market: a gigantic offer of vegetables, fruit, meat, and most importantly, a spectacular selection of fish.
Diversity and quality
Our German and Belgian neighbours especially come to Maastricht to buy fish on the Friday market. Nowhere in the region will you find fish of such good quality. And do try the many market (fish) stalls where you can grab a quick bite.
Couleur Locale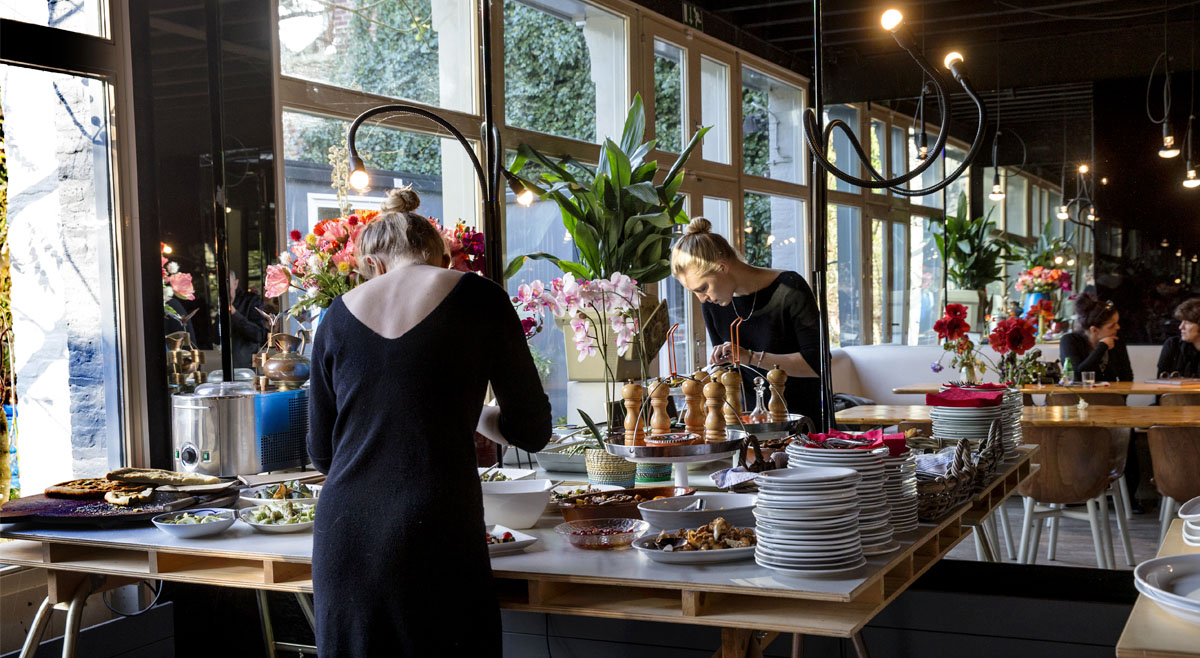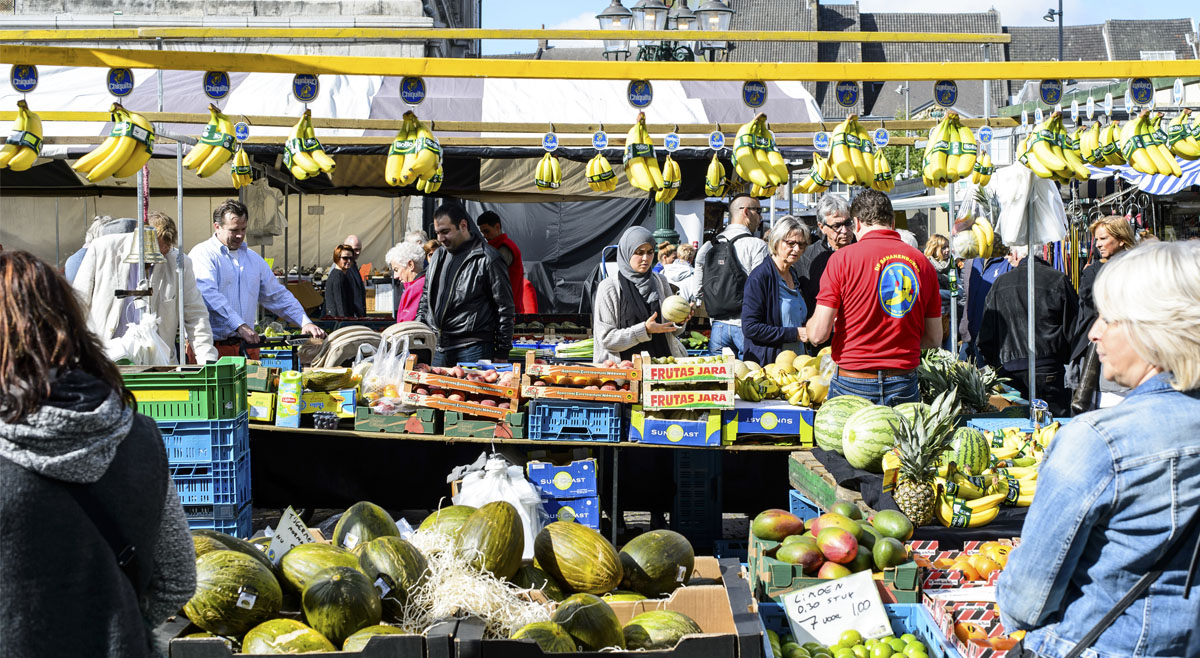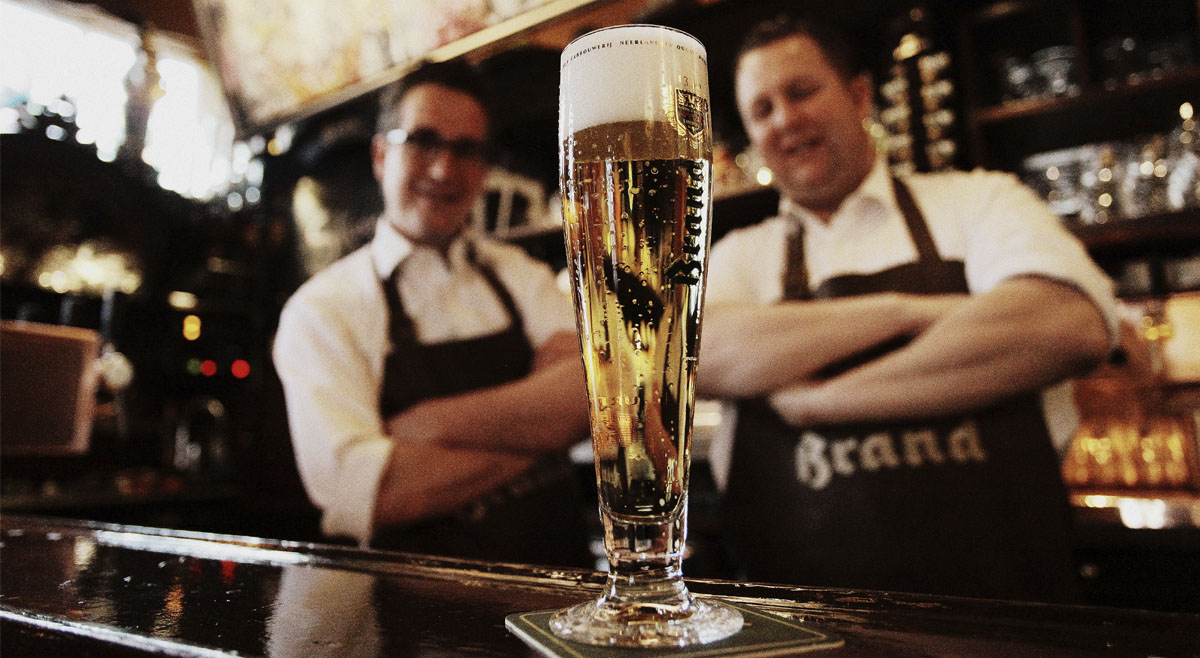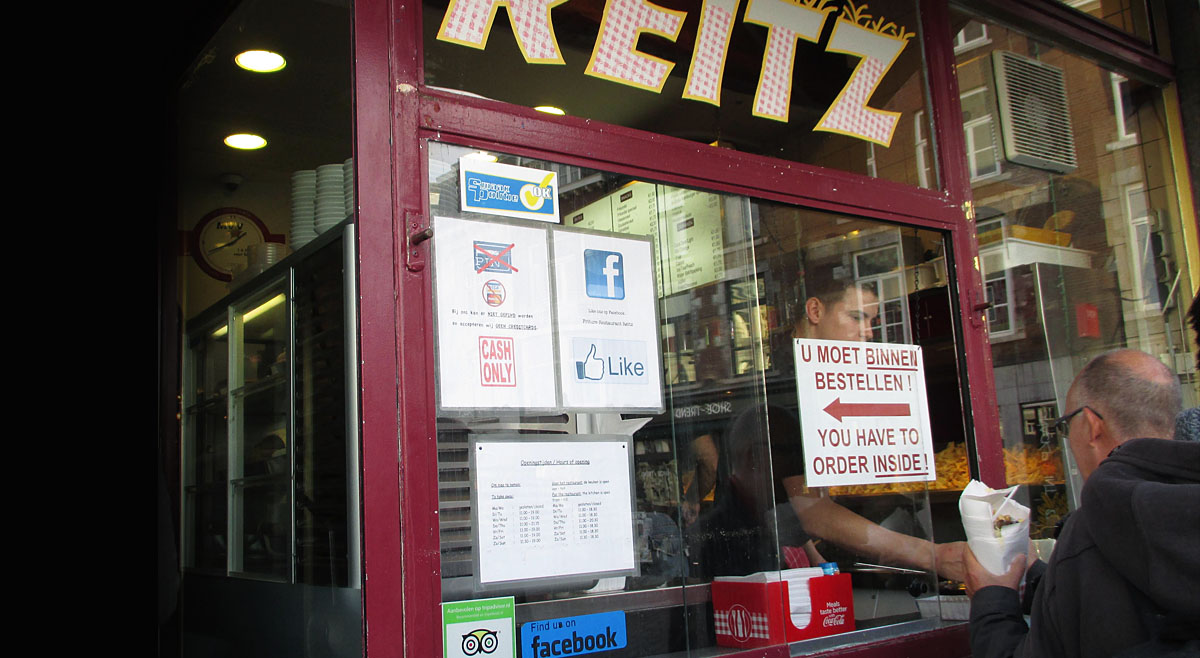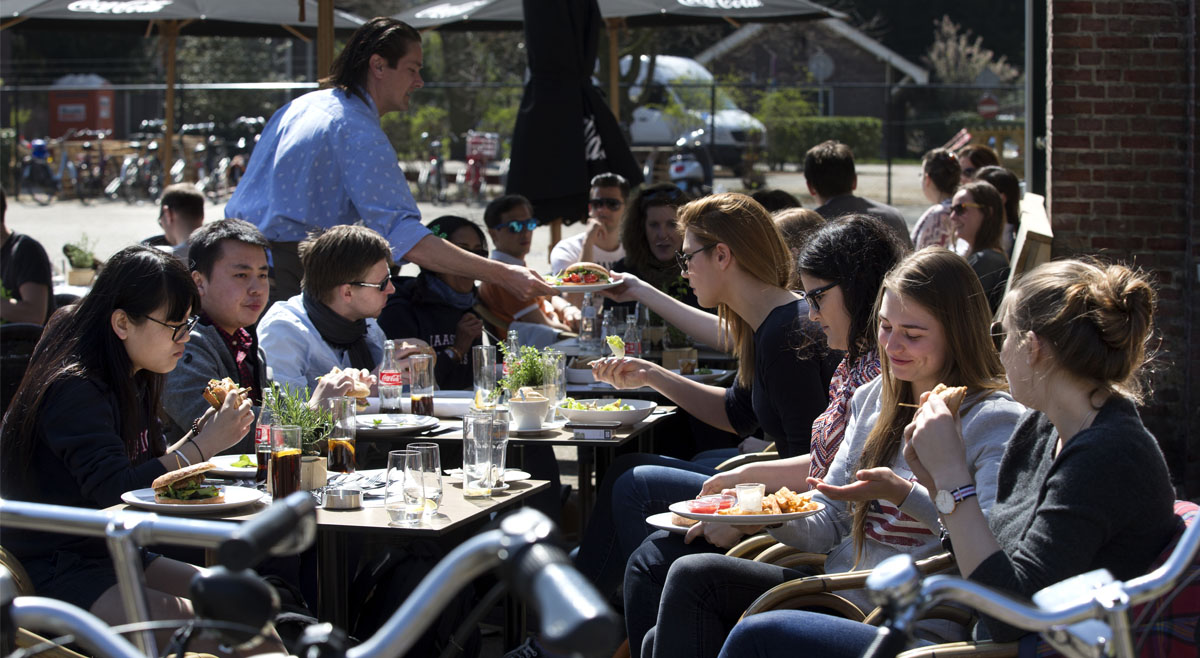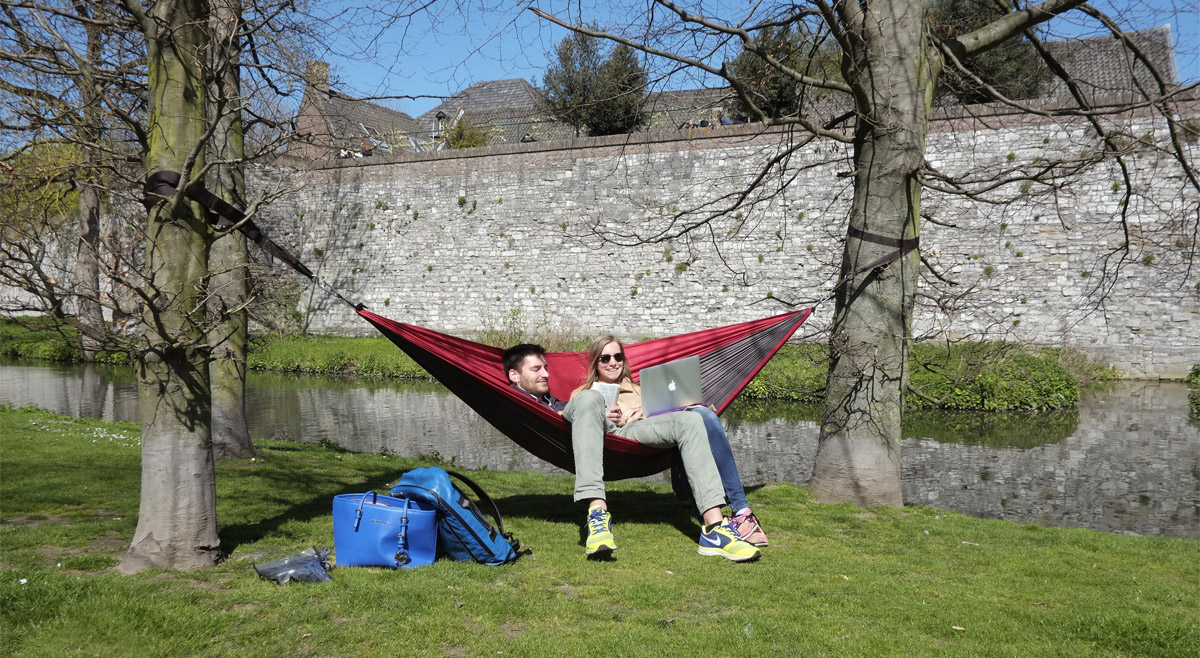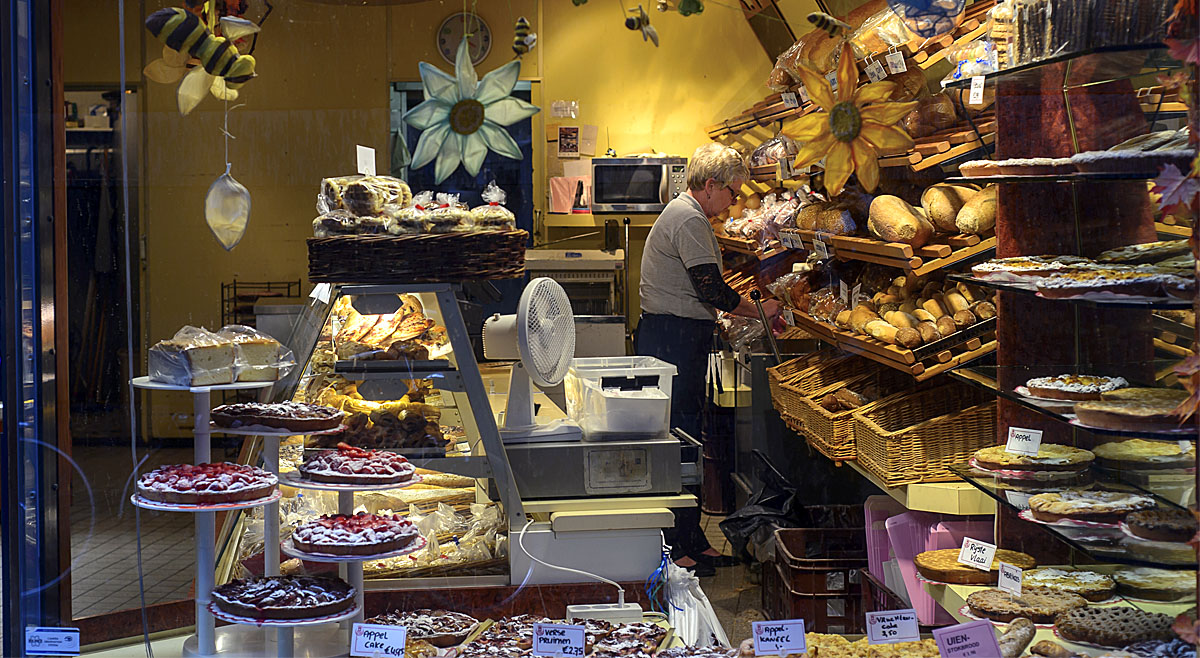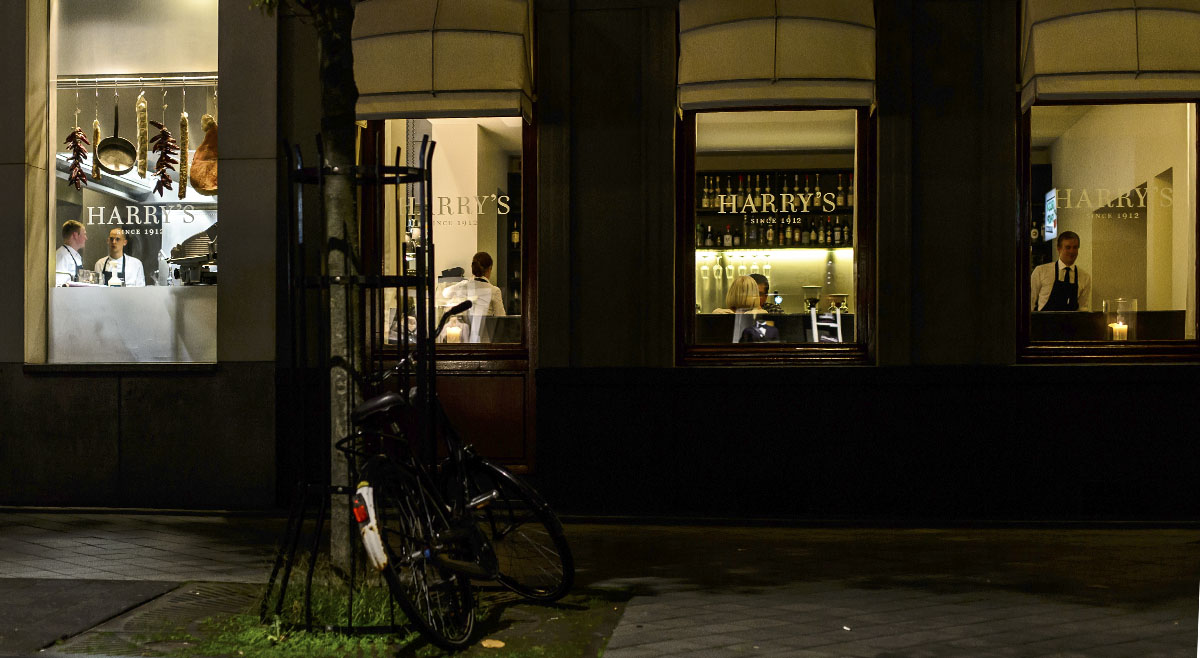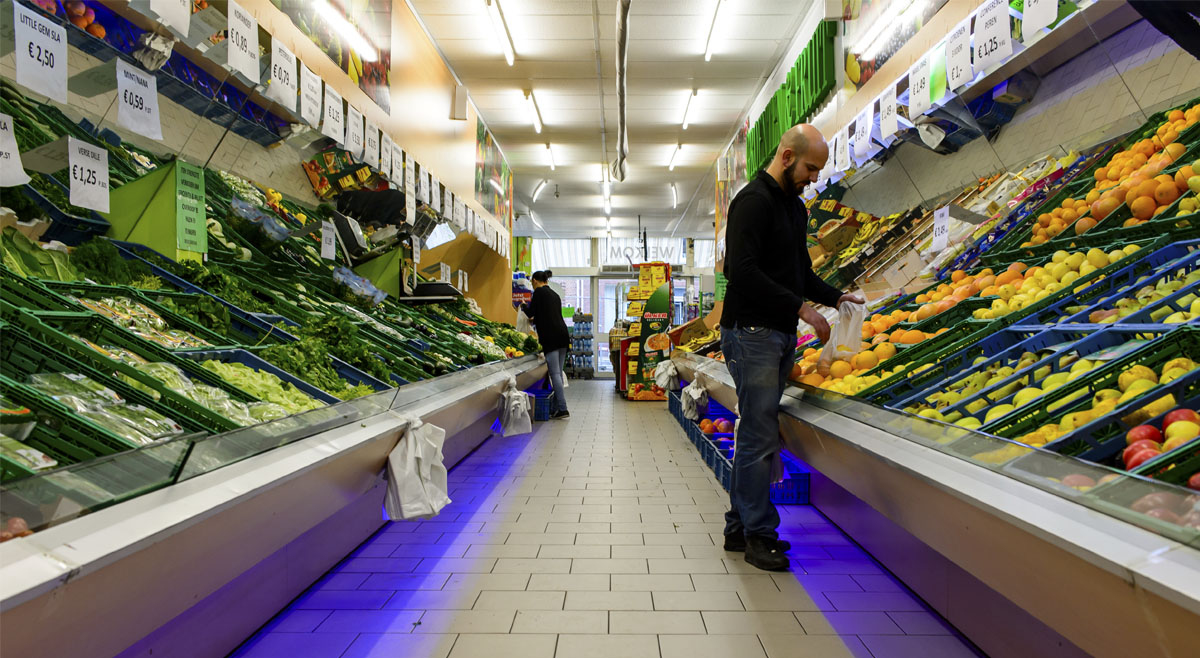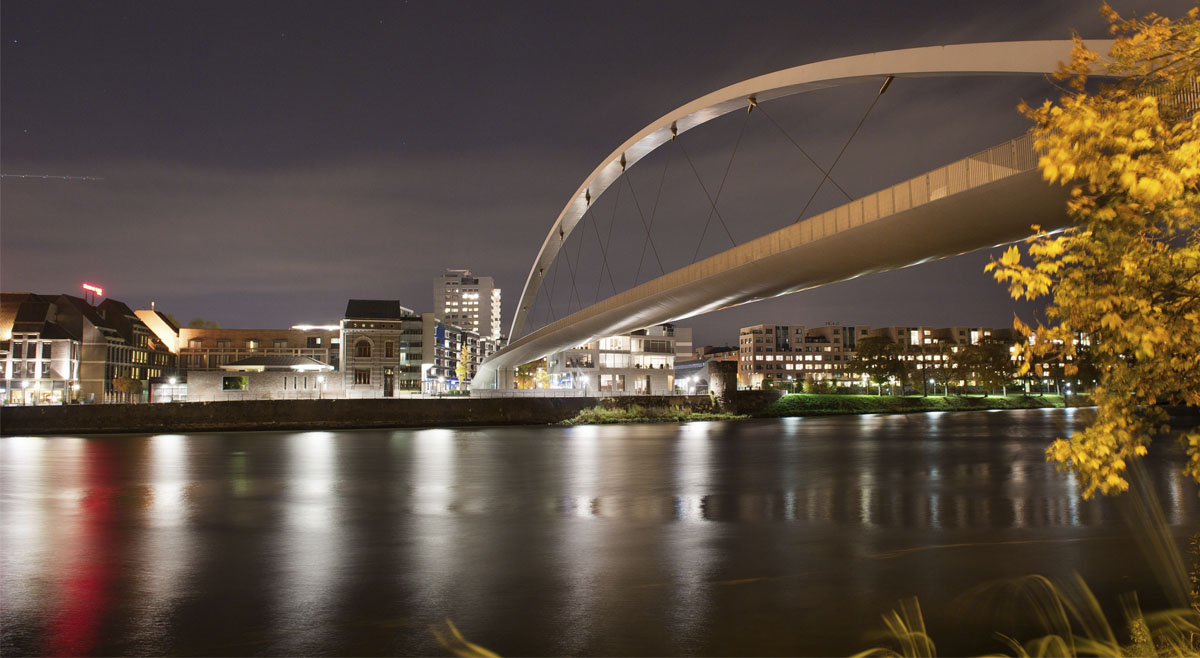 Mmmmmm Marres
At Marres, House for Contemporary Culture, you can not only find art in all forms, but also an exclusive lunch or dinner.
Two mangoes for one euro!
Fruit and vegetables, both native and exotic, you can buy on the market on Wednesdays and Fridays.
Perhaps the oldest pub in Maastricht
At the Vrijthof you'll find cafe 'In den ouden Vogelstruys'. It's a typical pub in an ancient corner building.
Worth waiting for
At the market you'll find Reitz; it's well known in Maastricht when it comes to good old fashioned fries in a paper cone. With a dollop of homemade mayonnaise of course.
Leisure at Tapijn
One of the nicer places to chill out is the site of the former Tapijnkazerne. Relax on a terrace….
Very chill
…or in the hammock. In the green surroundings with a babbling brook in the background, you can totally relax.
Daily bread
Scattered across the city are several artisan bakers who prepare the most delicious pies and other specialties. Follow your nose!
Lovely night
The city offers a wide variety of cafes and restaurants, from low budget and fast to exclusive and palate-indulging.
Everyday exotic
From Turkish supermarket to Indonesian Toko, with an international university in an international city, you rightly expect international shops.
Maastricht by night
Walking along the mystic Meuse, over the cobblestones, past the old city walls, also at night Maastricht is a picture!
No time to cook?
There's always the university restaurants, or mensas, where you can eat a hot or cold meal, snacks, salads and more. One of the mensas is located in the School of Business and Economics on the Tongersestraat. The other is on the Randwyck campus. A hot meal costs about 4 euro.
Healthy and quick food at a low price. Is your faculty in the city centre, then you can have lunch in one the many food corners, where you get a healthy inexpensive meal.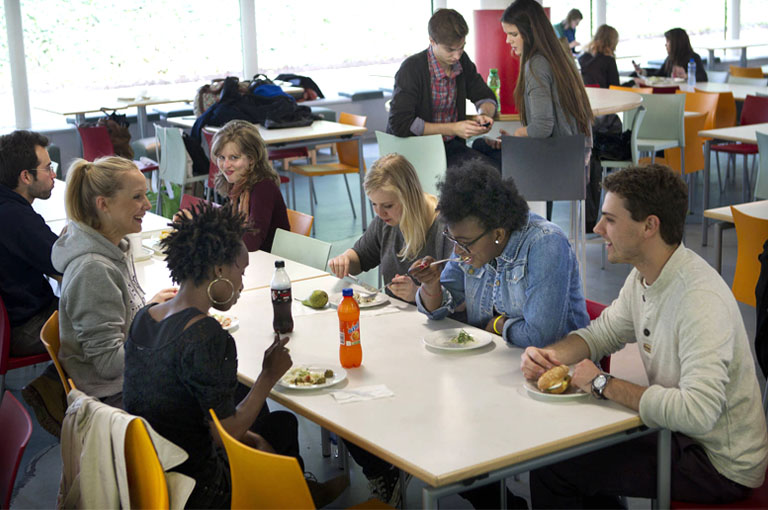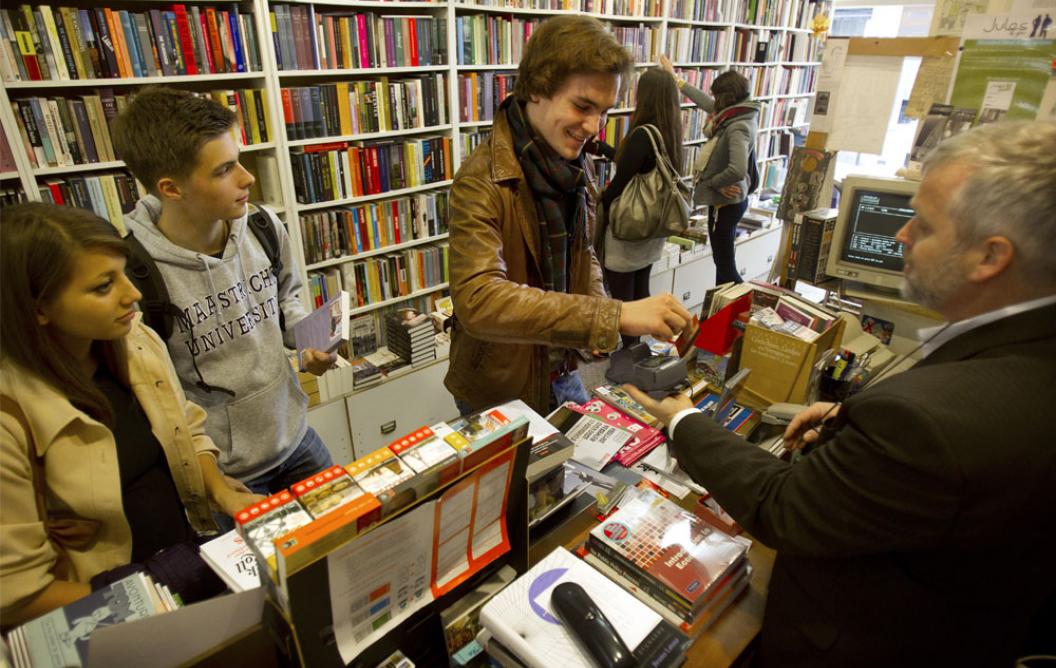 Are you in to shopping
Then Maastricht is the place to be. The city has it all: luxury department stores, expensive boutiques with Italian, French or Scandinavian fashion design, and vintage shops. But of course also the well-known chain stores. Something for every taste (and every purse).  
The city has excellent book stores. Two examples: Dominicanen in the former Dominican church, the most beautiful book store in the Netherlands, and De Tribune.
Bicycle, car-sharing, carpooling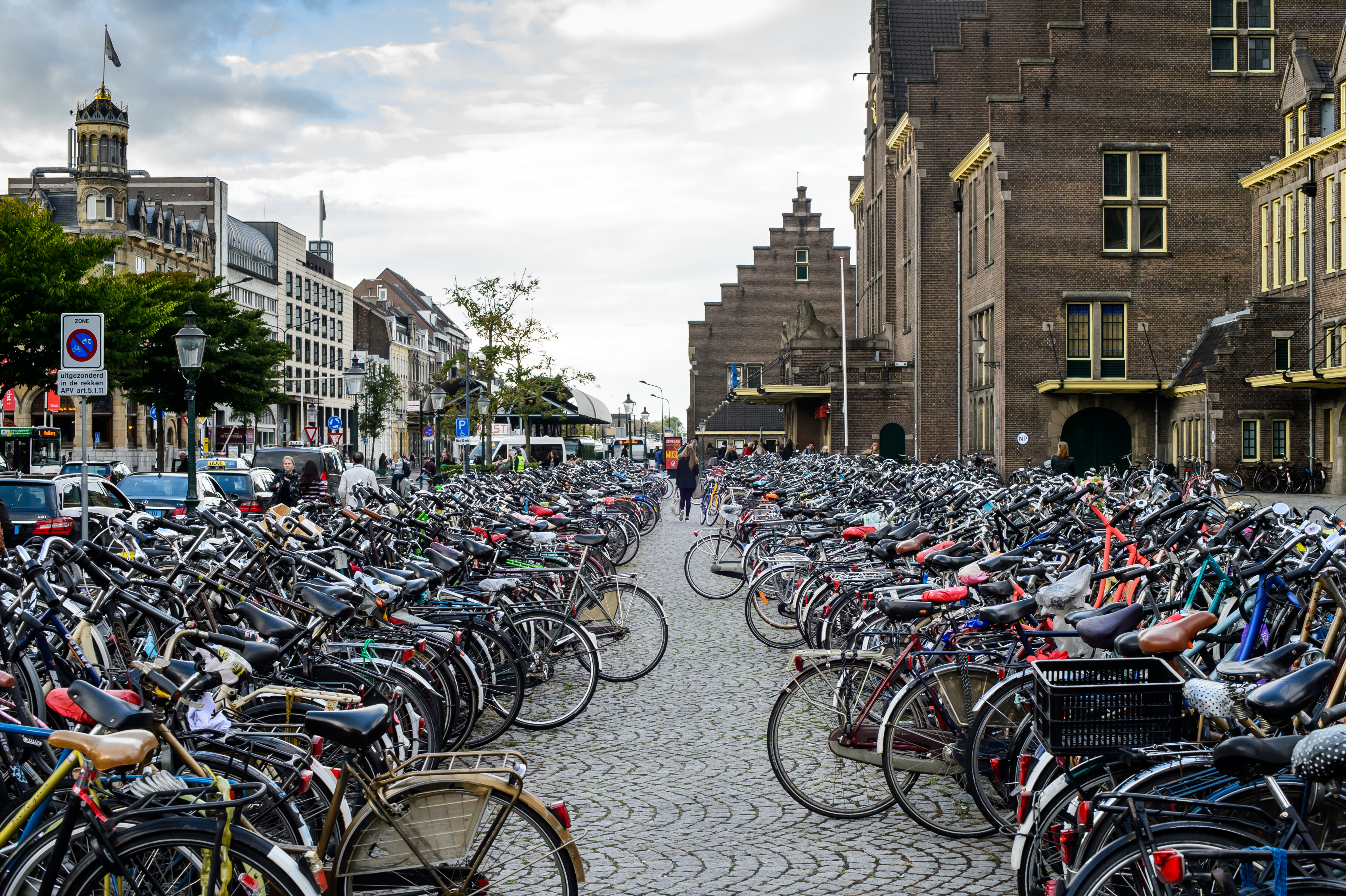 (Almost) everyone rides a bike in and around Maastricht, so there is no lack of good bicycle shops. Whether you need a fixie, beach cruiser, carrier cycle or regular bike, new, second-hand or vintage, or your own bike needs repairing, you will always find the right shop!
In need of a car from time to time? In Maastricht you can use one of the eight Greenwheels cars at any time. How does it work: you become a member of Greenwheels, reserve one of the cars for the moment you need it and put it back in the same parking space after you used it. There are also many carpool initiatives ('Who needs a ride to Frankfurt, Amsterdam, Paris?' etc.) via special Facebook pages. 
In and around Maastricht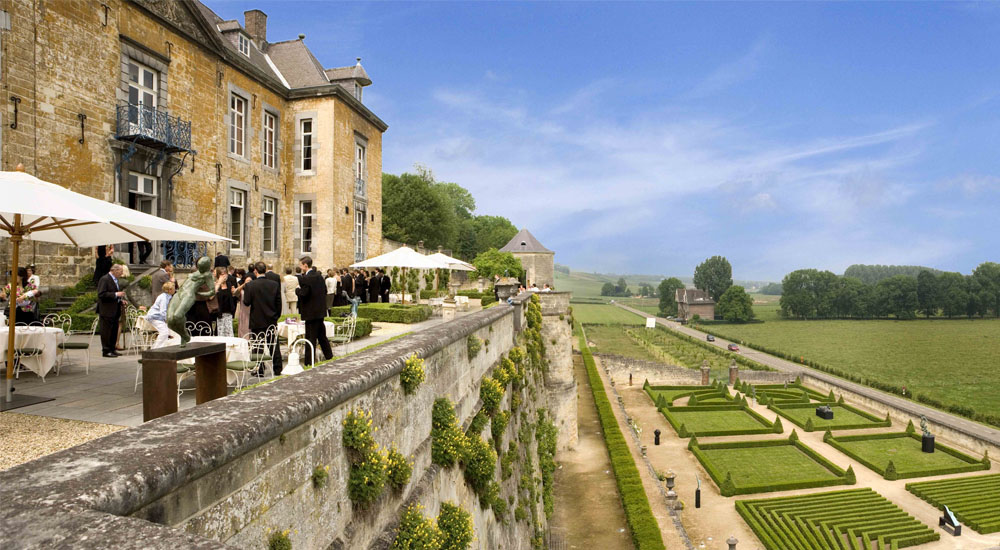 Living life to the full
The combination of the lovely landscape with the modern infrastructure, the central location, the culture and the many modern facilities make South Limburg an area where you can live life to the full.
Highlights
15 museums
17 music venues
14 theatres
Brussels at 1.5 hours (train), Amsterdam at 2 hours, Paris and Frankfurt 3 hours
8 airports (among which Brussels, Düsseldorf) within 1 hour (car)
220 km bordering on Germany and Belgium, 6 km on the Netherlands
More information on Maastricht and its surroundings: visitzuidlimburg.com.