Discussion on Prevention and Support
Sexual Assault and Harassment at UM
In June 2021, Amnesty International Netherlands published a report on rape amongst students 'Studenten over verkrachting'.
In the light of the outcomes of this report and also in the light of insights gained into experiences of our own student community, UM is organizing a working conference.
On Wednesday 3 November Maastricht University will host a conference on the topic of 'Sexual Assault and Harassment – Prevention and Support at UM and in Maastricht'.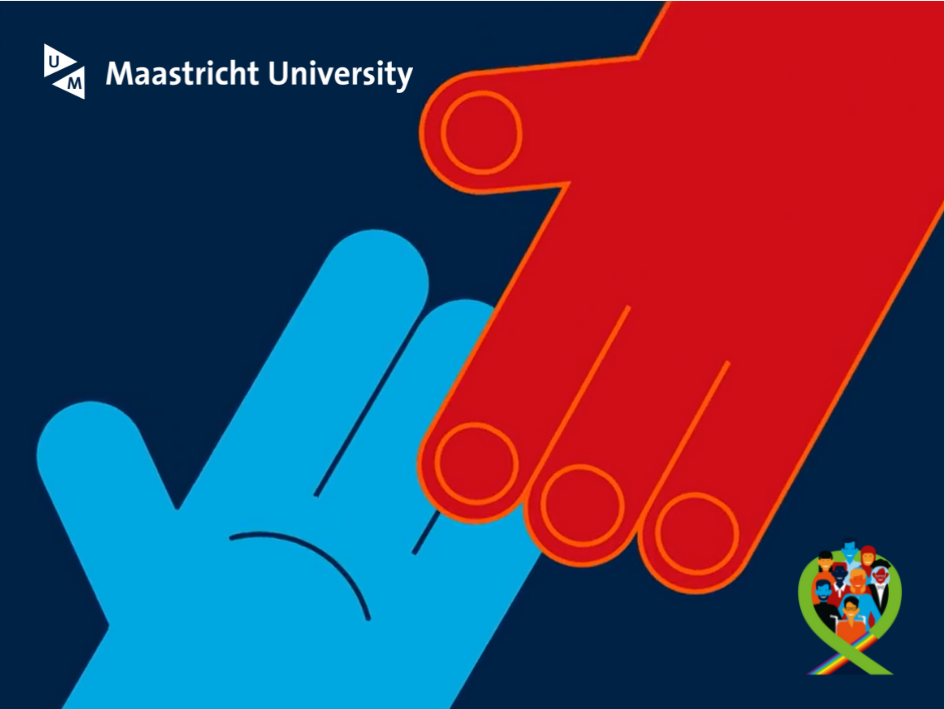 Programme
The conference will be moderated by dr. Constance Sommerey.
13.30 - Walk-in and registration
14.00 - Welcome and introduction by Prof. dr. Rianne Letschert
14.05 - 15.30 | Part I: Public > Live stream
Presentations:
- Dagmar Oudshoorn - Director Amnesty International Netherlands
- Janna Willems & Alex Fletcher introducing Amnesty's 'Let's Talk About YES' campaign 
- dr. Iva Bicanic - Director Centre for Sexual Violence (Centrum voor Seksueel Geweld - CSG)
- Vivian Smeets - Coordinator CSG Limburg
- Alice Wellum - UM Report on 'Sexual Violence and Sexual Harassment among UM Students'
Panel discussion: Rianne Letschert, Dagmar Oudshoorn, Vivian Smeets, Alice Wellum, Alex Fletcher
Signing Ceremony:
- Alex Fletcher - introducing #LetsTalkAboutYES at university - Manifesto
- Rianne Letschert - signing manifesto
15.45 - 17.00 | Part II: Closed
- Internal work conference for invited internal and external guests to discuss relevant elements of sexual violence prevention and support. Discussion points include identifying structures and services available, gaps at UM and in Maastricht.
Also read
Deze cursus, die van het Digi-Guard project deel uitmaakt, zal u op de hoogte brengen van de meest recente ontwikkelingen op het gebied van het EU-procesrecht.

We seek high-quality scholarly perspectives and theoretical investigations into the relationship or correlation between Narratives, Frontier Technologies, and the Law. Our objective is to provide valuable insights for international legal scholars to analyse and conceptualise the evolution of...