Get ready to BURST YOUR BUBBLE!!!
SDG House Cafe
About the event
The SDG Youth Cafe, a collaborative event between SDG House Maastricht and UM Sustainability Week, is a unique opportunity to engage with youth in sustainability and explore how support organizations can empower youth groups in various ways. The event is on April 21st from 18-21hr at SNS Expertisecentrum Maastricht. The SDG youth cafe is an inspiring platform for networking and learning about support opportunities to achieve our collective goals as sustainability activists. The event will include a panel, discussion, and interactive activities to discover how to strengthen youth voices, raise awareness about sustainability issues and foster meaningful connections with like-minded youth and societal youth organizations. We will provide free snacks and drinks! We can't wait to see you there! 
More about the SDG House
KIT Royal Tropical Institute launched "SDG House" in its landmark building located in Amsterdam, creating a space for like-minded people to meet, connect and work together to achieve the UN Sustainable Development Goals. Today, KIT (also known as SDG House Amsterdam) is a thriving community of experts, entrepreneurs, and professionals with a membership of 60+ organisations.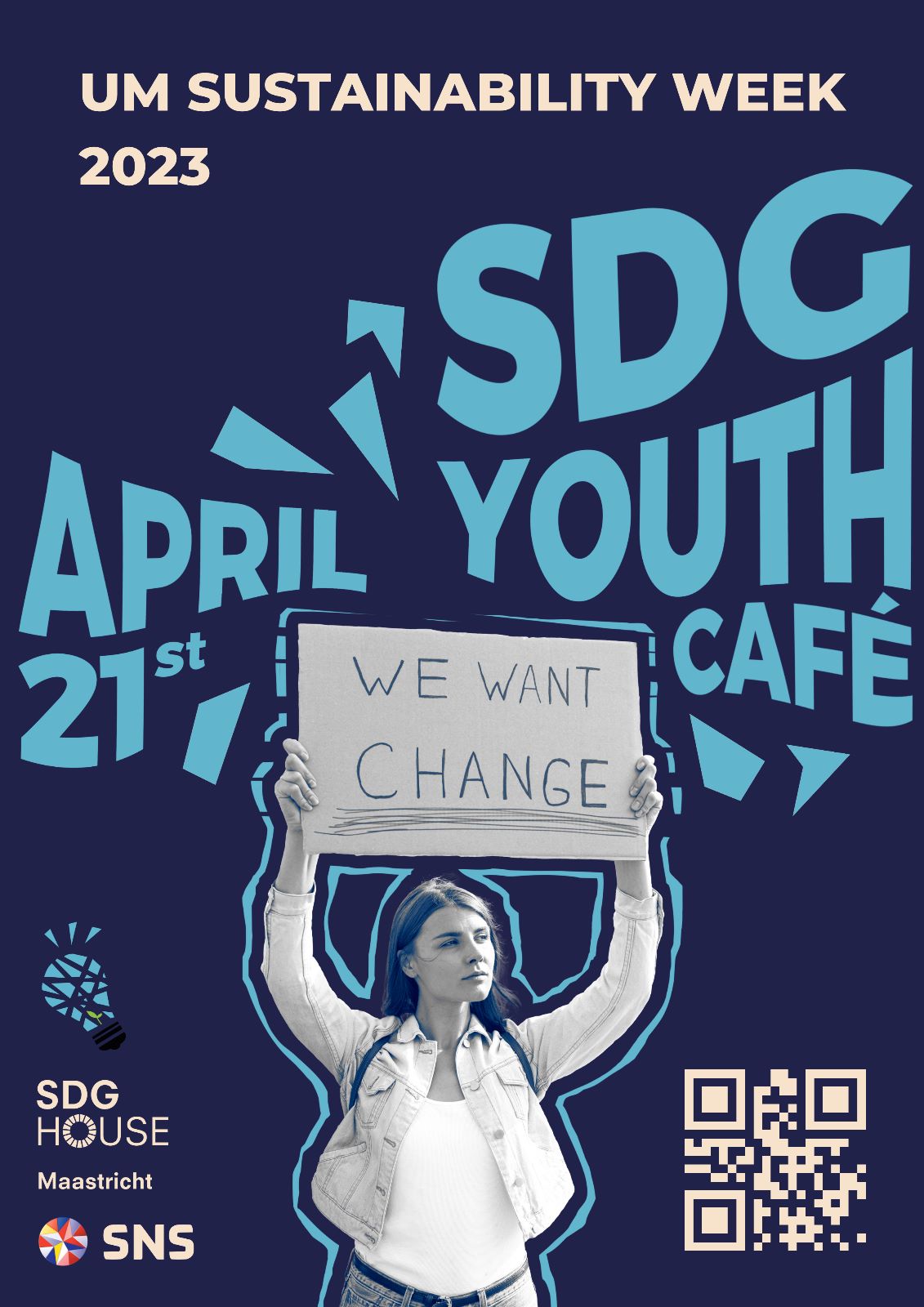 Also read
Wondering what it's like to study at University College Venlo? Become a student for a day!

Wondering what it's like to study Circular Engineering? Become a student for a day!

Wondering what it's like to study Global Supply Chain Management and Change? Join one of our student for a day events.