PhD conferral Esther Beckers
Supervisors: Prof. dr. A. Boonen en Prof. dr. A. van Tubergen
Keywords: Rheumatology, monitoring of outcomes, patient-centered care, quality of care
Quality of rheumatic care. Monitoring and patient-centered care
This thesis aimed to improve the quality of rheumatology healthcare by responding to challenges related to monitoring of disease outcomes and providing patient-centered care in clinical practice.
To facilitate monitoring of disease outcomes in clinical practice, a web-based tool for systematic monitoring of patients with spondyloarthritis (SpA) was developed and implemented in clinical practice in the Netherlands, called SpA-Net. This thesis also showed that three composite scores that were developed for psoriatic arthritis and axial SpA could also be used to assess disease activity in patients with peripheral SpA. Furthermore, this thesis demonstrated that the recommended management strategy 'treat-to-target' was only applied to a limited extent in clinical practice in patients with axial SpA.
With respect to providing patient-centered care, this thesis responded to patient-initiated needs for improving the clinical management of fatigue and for supporting the decision making process for patients facing high-impact treatment decisions. Furthermore, this thesis studied whether the Commissioning for Quality in Rheumatoid Arthritis PREM could be used for evaluating patients' perspectives on the quality of provided healthcare in Dutch rheumatology settings.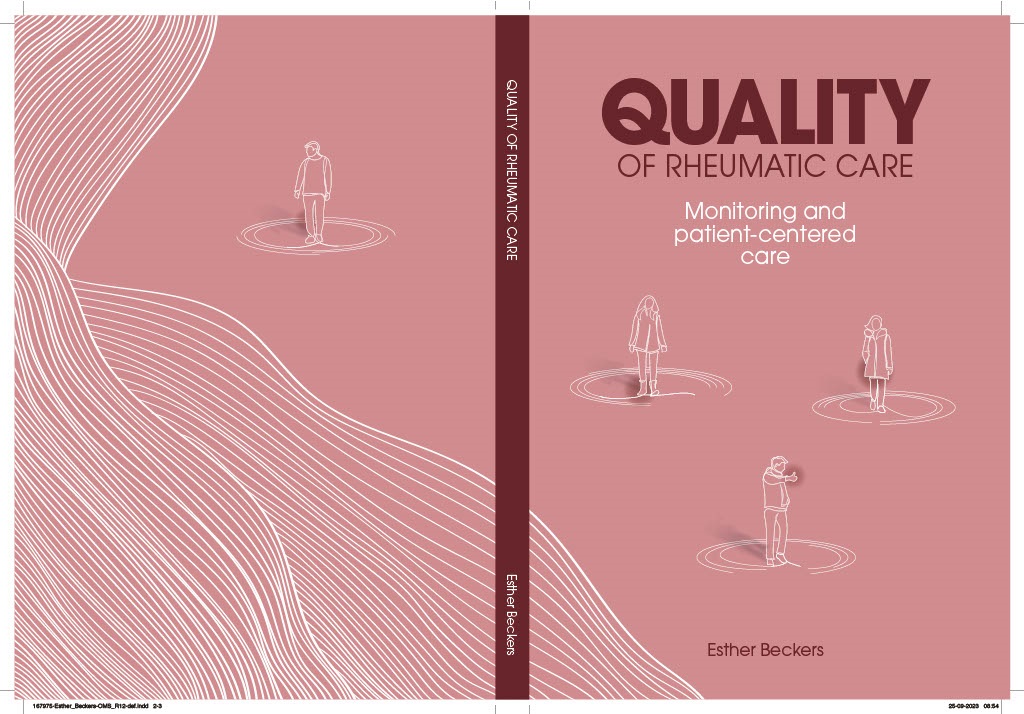 Also read
"On the bumpy road of psychotic disorders: Paving new avenues for personalized treatment approaches by examining neurochemical changes in psychosis and related disorders"

"The Integration of Health Promotion in Primary School Settings: Challenges and Opportunities"

"Quality of life, health, and social needs of slum-dwelling older adults in Ghana"