Studium Generale | Film & Talk
Il Gattopardo

Luchino Visconti's The Leopard (Il Gattopardo) is an epic on the grandest possible scale. The film recreates, with nostalgia, drama and opulence, the tumultuous years of Italy's Risorgimento — when the aristocracy lost its hold and the middle classes rose and formed a unified, democratic Italy. Burt Lancaster stars as the aging prince watching his culture and fortune wane in the face of a new generation, represented by his upstart nephew (Alain Delon) and his fiancée (Claudia Cardinale). Awarded the Palme d'Or at the 1963 Cannes Film Festival, The Leopard translates Giuseppe Tomasi di Lampedusa's novel, and the history it recounts, into a truly cinematic masterpiece.

The film will be introduced by prof. Nico Randeraad. He tells something about the director, the author of the book and mainly discusses the historical context. He is a historian at the Faculty of Arts and Social Sciences of Maastricht University and director of the Social Historical Centre Limburg (SHCL).

Follow this link for the talk (in Dutch) about the book on Wednesday 6 December.

__________
In collaboration with Filmtheater Lumière, Boekhandel Dominicanen, Società Dante Alighieri Maastricht and artist Marjan Melkert, Studium Generale is organising a programme around the novel Il Gattopardo by Guiseppe Tomasi di Lampedusa, which was published 65 years ago. The film classic of the same title, by Visconti, was first screened 60 years ago and has been re-released in a high-quality 4K digital restoration'.

The programme anticipates the Netflix series based on the book, which is currently in production and shortly to be released. And we are linking up with Boekhandel Dominicanen's exhibition about the work of Marjan Melkert that opens on 26 November. Melkert immersed herself in the book and the author's life, and visited all the places in Sicily that play an important role in the book, resulting in multi-layered visual illustrations.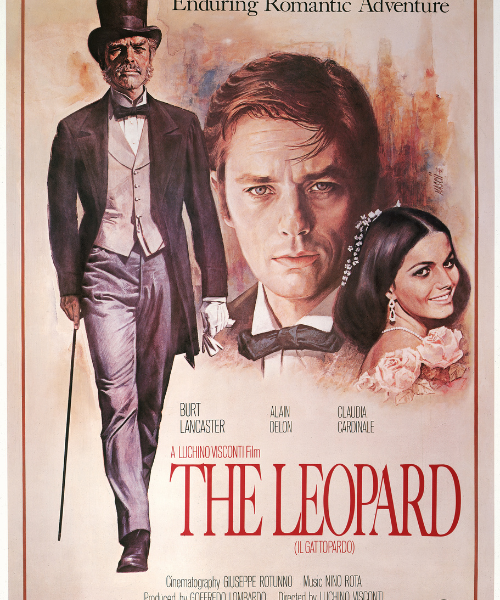 Date
Tuesday 5 December, 19:30
Tickets
students €5 / others €10
Presale: lumiere.nl