Freely accessible after registration
Extracurricular course - Introduction to Chinese Law
Are you enthusiastic about broadening your global outlook and expanding your knowledge of foreign legal systems? Are you interested in learning the basics of the Chinese legal system? Do you wish to enrich your curriculum by demonstrating that you are an active student who takes part in extracurricular activities? Then the Introduction to Chinese Law extracurricular course is just for you.
This freely accessible short lecture series provides insights from Chinese law scholars on Chinese law and the Chinese legal system. The lecture series will run from October to December 2023. It consists of five interactive lectures presented by UM staff members and external experts and a session of group presentations. Maastricht University students will be invited to attend all lectures on-site together with experts and coordinators. These students are eligible for a certificate of attendance (see the information under the registration link).
Interested students are invited to join the information session on 10th October at 18.00 at Board Room (Faculty of Law, B1.019).
You can also contact Kena Zheng by email kena.zheng@maastrichtuniversity.nl

Please note that the deadline for registration is 17 October at 15:00 p.m.
Programme
18:00-20:00

5 Lectures & 1 group presentation

                 Speaker

17 October

General introduction & Constitutional Law 

Michael Faure

Niels

Philipsen

Pengfei Wang

31 October

Public Law
Administrative Law & Environmental Law

Kena Zheng

Xiaoli

Xu

14 November

Private Law
Contract Law & Property Law

Tongle Si

Xi Lin

28 November

Business Law
Company Law & Competition Law

Guotong Shen

Qian Li

12 December

International Law
Public International Law & International Commercial Law

Doudou

Huang

Haiyang

Yu

14 December

Group presentation

Students

 and Speakers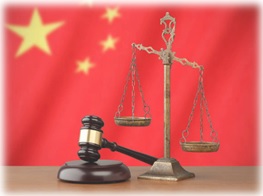 Also read
Studium Generale | Lecture
Mariam Muradyan
Programme coordinator at Global Campus for Human Rights, Venice & lecturer Center for European Studies at Yerevan State University
 

A lecture-discussion in a panel setting will take place to stimulate the debate on this important topic by bringing together distinguished experts from both legal practice and academia. The invited and confirmed speakers are Marcin Matczak (Professor of Jurisprudence at the University of Warsaw)...

These online discussions seek to set the scene for further exchange about the intellectual, conceptual, social, legal and practical interactions between comparative administrative law in Europe and European administrative law. The European Administrative Law Dialogues are strongly anchored in...