WiDS Maastricht Conference 2023
Cristiana Pompei, Jelena Grujic, Anabel Maréchal: Running Data Science projects in the energy industry
The one thing that has really changed, in recent years, is that the applications of AI are starting to have a real impact on business.  An increasing number of models are moving from the lab into the industry and new challenges are being revealed in this process. In this talk, we'd like to share how the energy industry is using data to reinforce critical business processes and support the energy transition. We'll focus on a few machine learning models that are used to optimize the maintenance and to maximize the production of wind power plants, and a new project, Long Term Forecast, which allows us to make precise predictions of energy consumption and to offer fixed contracts to the clients. In the end we'd like to talk about the industrialization of these projects, highlighting the difference between running a model on a perfectly clean sample "toy" dataset on a computer and running it on a huge real data set completely automatically on schedule. A lot of people aren't aware that around 90% of effort is made in industrialization after the model has been created. Here we'll explain why this is a big problem, what are the challenges and the steps needed to industrialize the model successfully.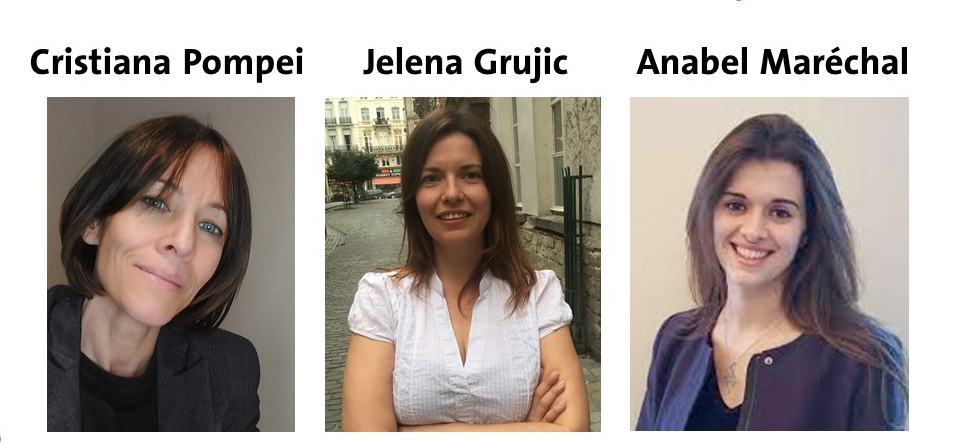 Biographies
Cristiana Pompei is IT deputy director application delivery working at Luminus, a Belgian energy company based in Brussels, who spent the last 3 years industrializing data solutions with focus on AI, ML, Business Intelligence and Data Governance and she is now owner of Data Transformation Program. Her background is in IT and she previously spent 15 years in Edison, an Italian Energy company based in Milan, covering managerial positions and supporting different business departments in digitalization and realization of complex IT systems. She was a candidate of EDF Leadership Program on Innovation and Entrepreneurship in INSEAD and she has a master degree in Industrial Engineering.
Jelena Grujic is a data scientist and engineer working for DataMinded, based in Belgium who spent almost 2 years on a mission at Luminus. Her background is in Physics and she previously spent 13 years in academia, working in the area of Data Science, Complex Systems, Game Theory, Machine Learning etc. She worked at Imperial College London, Vrije Universiteit Brussel and has a PhD from Univerisdad Carlos III de Madrid. She is a founder of the Brussels chapter of the Data Science event series called DataBeers, running since 2016.
Anabel Maréchal is a data scientist and performance engineer at Luminus. With a background in electromechanical engineering, she started her career as a young graduate trainee, which allowed her to experience many different aspects of the energy sector. She now works in the wind department where she monitors the performance of the fleet of wind turbines. Outside of work, she loves running in the woods or traveling in Europe with her camping car.