FullCompensation: transparent research for fairer pain and suffering damages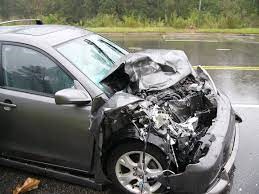 With funding from the European Commission, this project aims to create (i) guidelines for adjudicators and (ii) a model legislative proposal for EU Member States to award pain and suffering damages in a way that promotes equal treatment and personalisation. You can find more details on the project aims and methods here and here.
To achieve this goal, the project involves reviewing case law, interviewing adjudicators, and conducting focus groups with stakeholders.
By sharing the protocols for these research activities, I hope to increase research transparency and credibility, while allowing other researchers to critique and build on my work. It will also increase the impact and visibility of the project by reaching policymakers, journalists, and the wider public.
I'm looking forward to sharing my findings and encourage you to follow this blog for updates on FullCompensation!
By Andrea Parziale
Other blogs:
Also read
The EU-funded project FullCompensation aims to make the compensation of pain and suffering damages more fair and efficient. To offer judges better guidelines for this, it is essential to understand how judges actually award pain and suffering damages. Reading the case law and interviewing judges...

Law students have to be global citizens and curious. Students have to be open-minded and eager to engage with otherness, going places. They have to start by visiting the library – it is free and takes readers to many places. Global citizens can benefit significantly from embarking in a study tour...

The scientific study of law–when consisting of the drafting of a research paper–undergoes a series of stages, running a cycle that matures and evolves. Four stages can be identified in that cycle, namely those related to the researching, writing, reasoning, and testing processes. Researchers can...